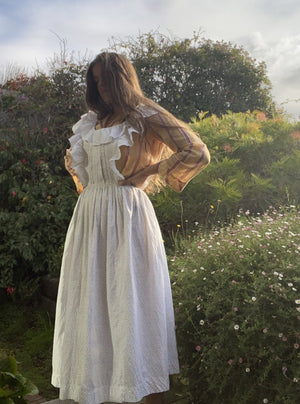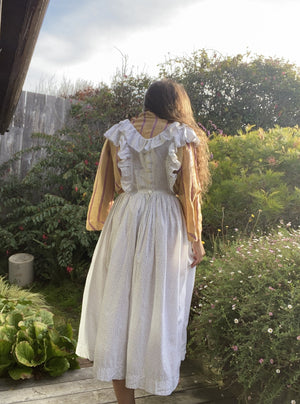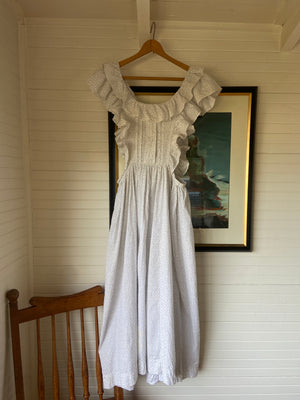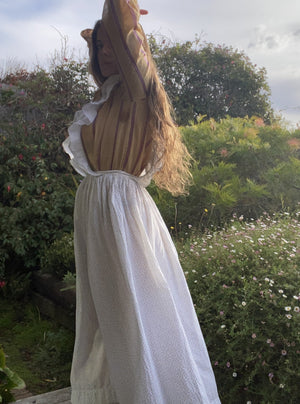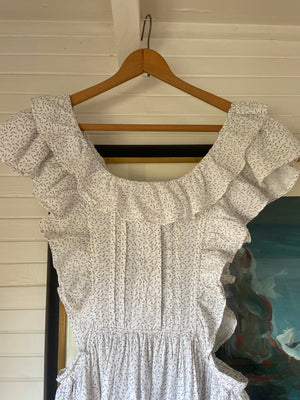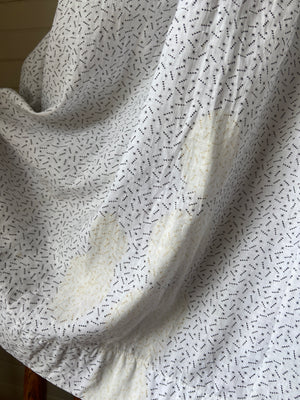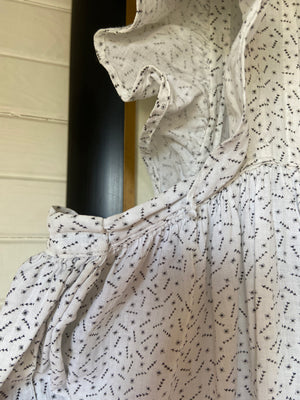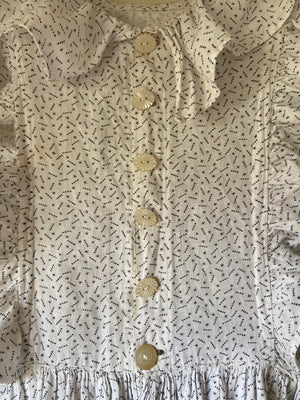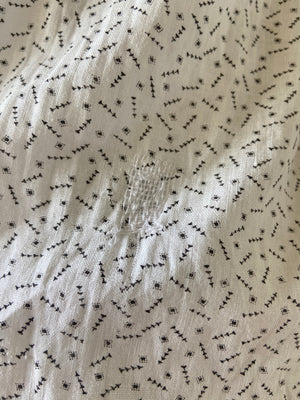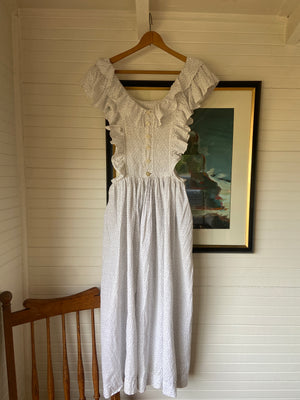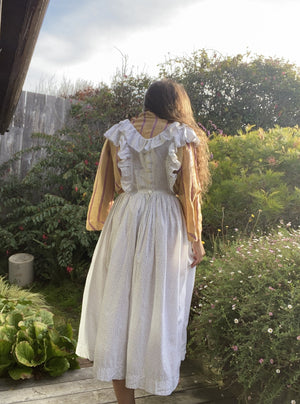 Victorian Calico Pinafore Prairie Dress
Incredibly sweet late 1800s-early 1900s cotton calico pinafore dress with carved MOP buttons up the back and double rows of ruffle trim around the neckline. 
Condition: Good for age and nature of item, some faded spots near hem and a small mend thats pretty hidden. Overall, presents beautifully
  Model is 5'5 * 37" bust *  26/27" waist * 39" hips 
Measurements:
Across Front: 14"
Waist: 28" 
Shoulder to waist: 14"
Hips: open
Length: 46"