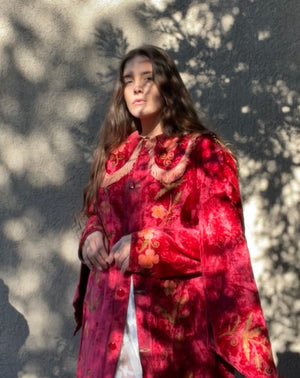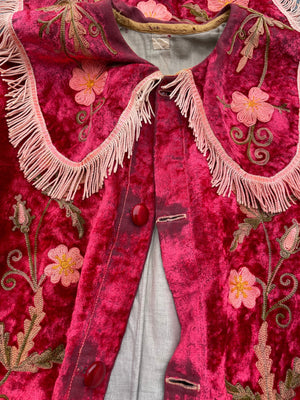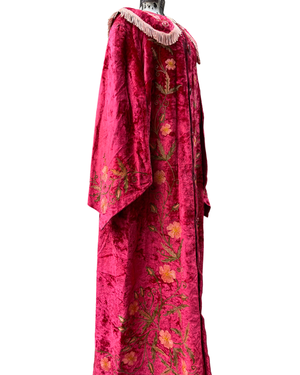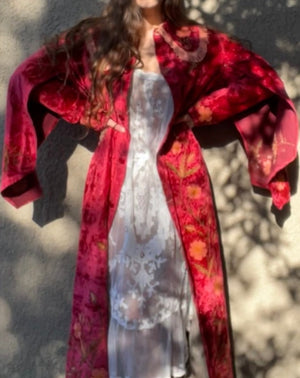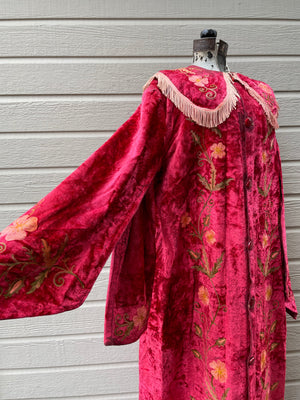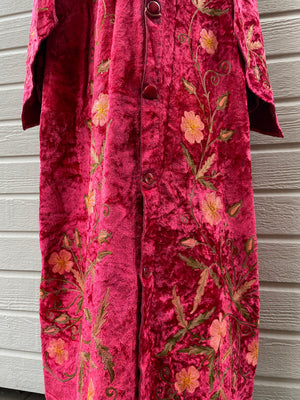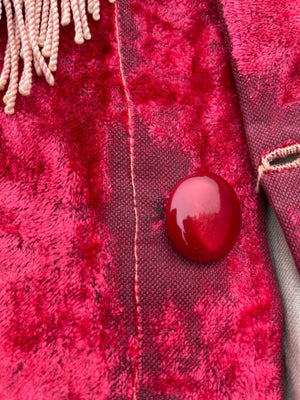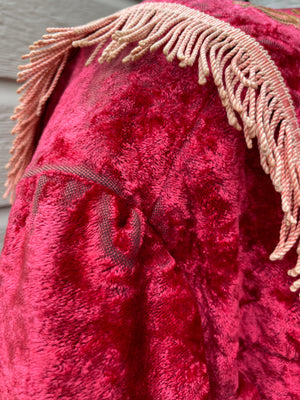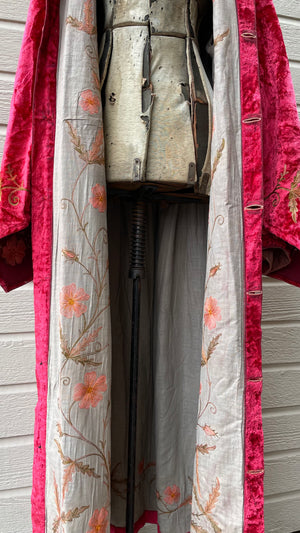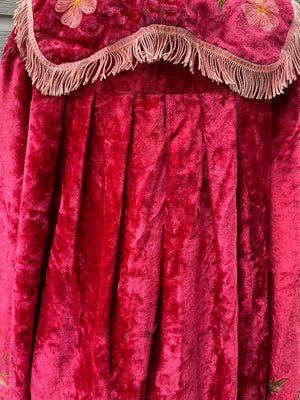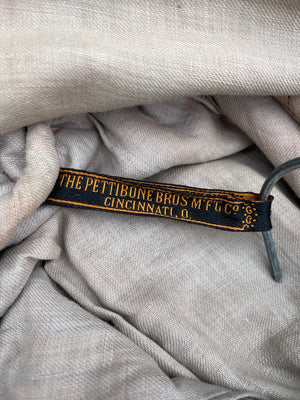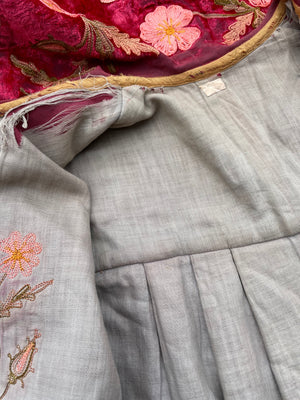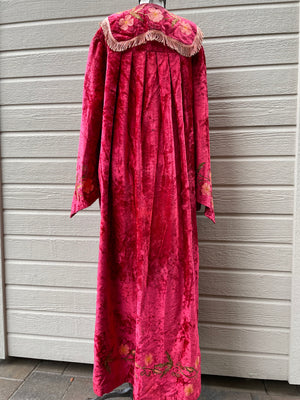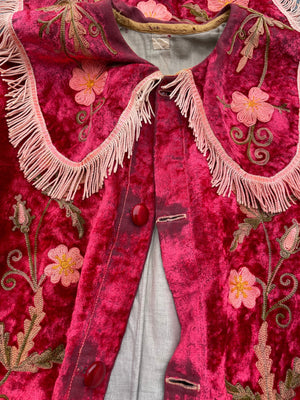 Antique Odd Fellows Grand Master Floral Velvet Robe
One of the most stunning Odd Fellow/ Grand Master ceremonial robes I've seen; late 1800s style floral motif chain stitched on fuchsia, floor length velvet with a huge peter pan collar trimmed in fringe, and billowy cape like panels that extend from the neckline over the sleeves. From 'The Pettibone Bros Manufacturing Company' in Cincinnati, OH.
Condition: Good for age, shows wear to velvet in areas as shown, near buttons, ect. Lining has some tears, but does note affect wear and presents beautifully and still strong and durable
Measurements:
Bust: up to 44" closed
Shoulders: 19"
Sleeve length: 24"
Hips: 50" closed
Length: 55"