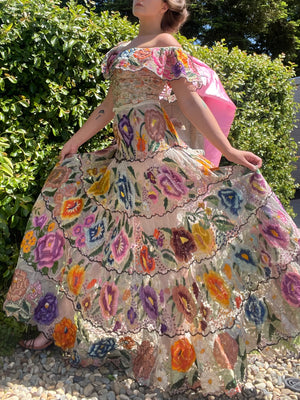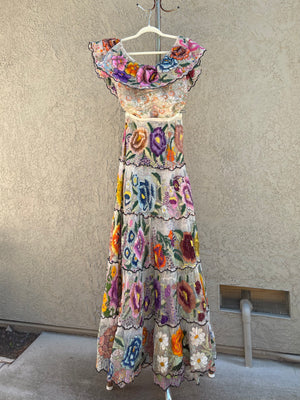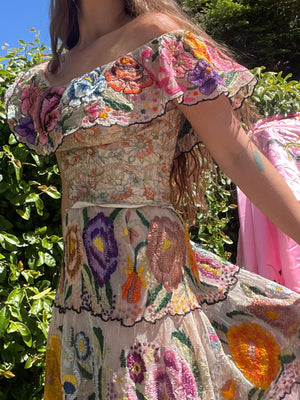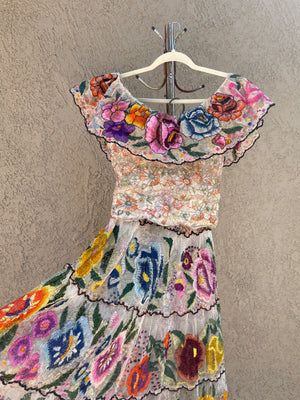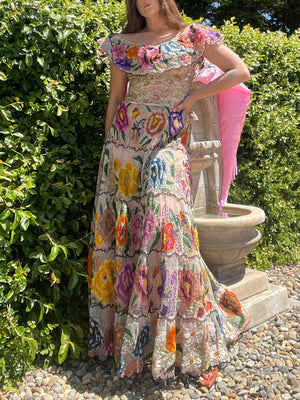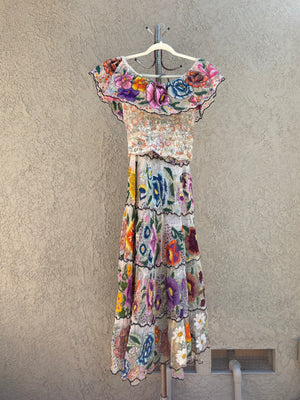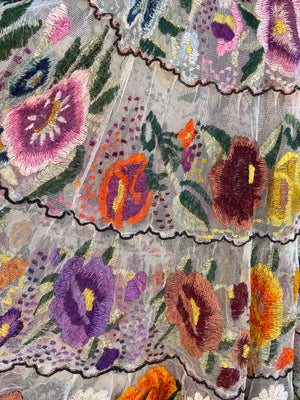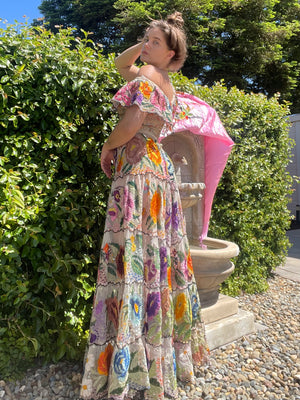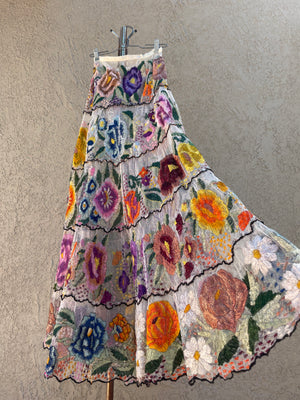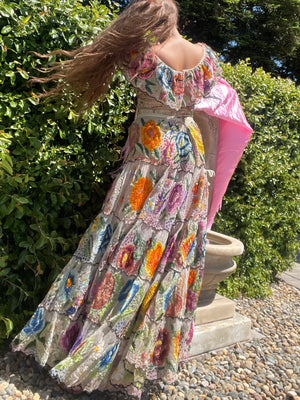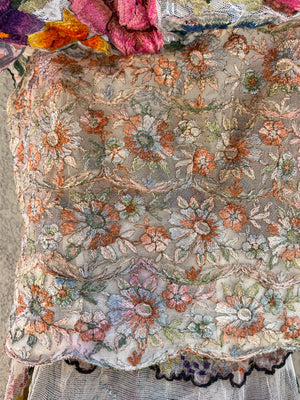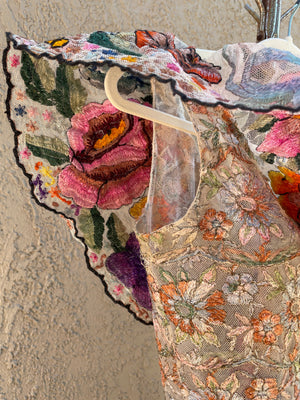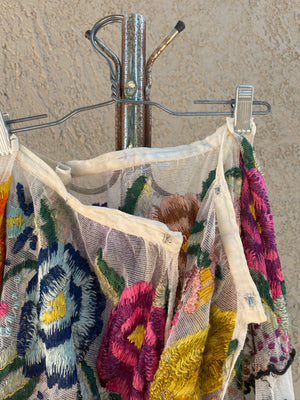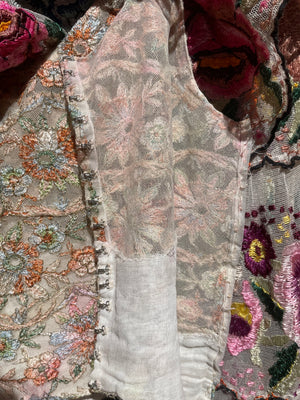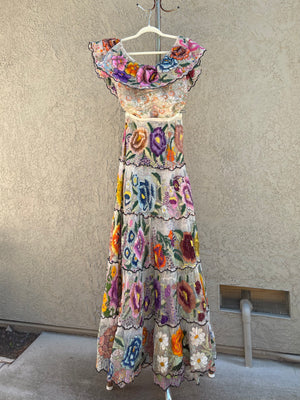 RARE Custom 1930s Chiapas Hand Embroidered Off The Shoulder Mexican Dress Ensemble
From the region of Chiapa de Corzo, this rare, stunning, and early example of a Chiapas dress. The exact history and use of this dress ensemble is unknown, but it looks to have been an custom made piece for a special event due to the intricacies in the embroidery and style of blouse in particular. This piece features a unique bodice design which I have not seen in any other example with a densely embroidered and more fitted bodice, hook and eye closures up the entire side of the blouse. Skirt has a thinner waistband ( which lends me to believe this is an earlier version lending to the styles of early 1900s skirt styles ) with two hook and eye closures at back and is tiered, ruffled, and densely embroidered in wool yarn, silk, and metallic threads.
* Shawl pictured in some of the photos is a separate piece, and sold in a separate listing *
*This item ships fully insured and that is factored into price/shipping *
Condition: Great for age; there is very minor pin/small holes in the tulle fabric, areas where some of the embroidered is somewhat missing, and some wear on the blouse near the side seam closures from the pull and wear over the years. Presents like new when worn, and structurally strong and ready to wear 
Measurements
Bust: 36/37" max
Around neckline: 39"
Armhole: 18"
Waist: 28"
Length: 16 12"
 Skirt waist: 28" where hooks are set, but last hook could fit largest at 32" and also hooks can be moved over to fit smaller
Hips: 52"
Length: 43"