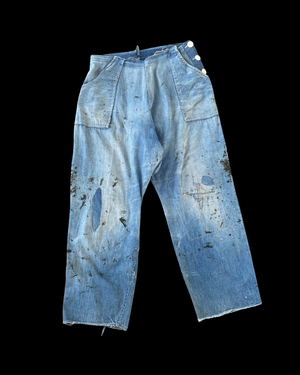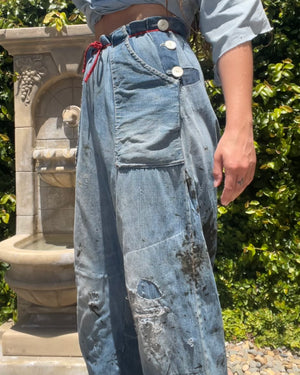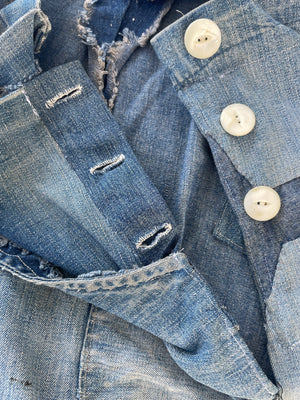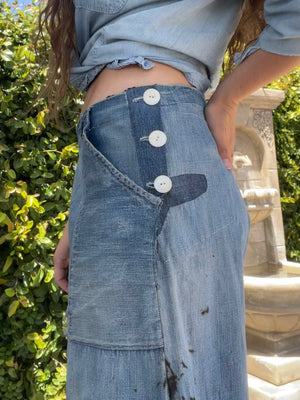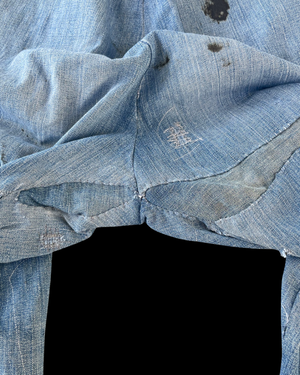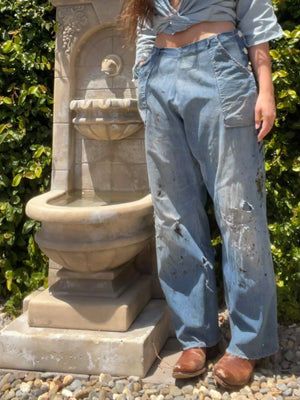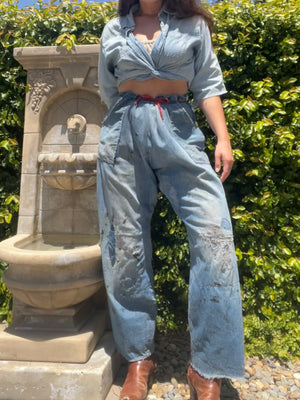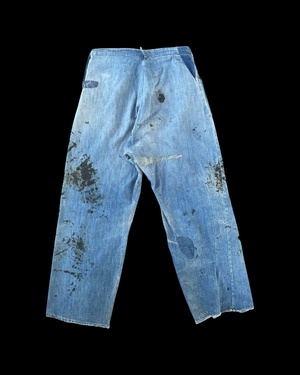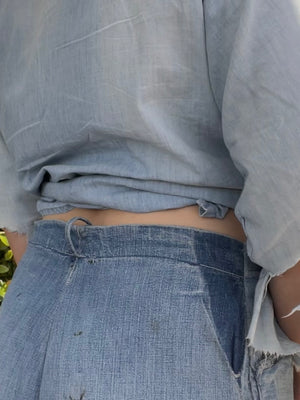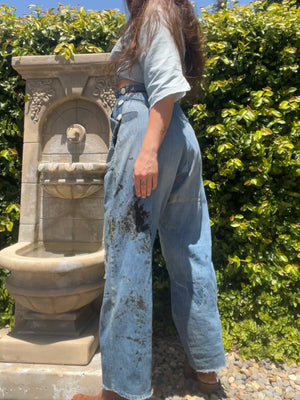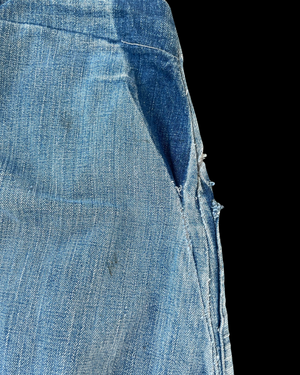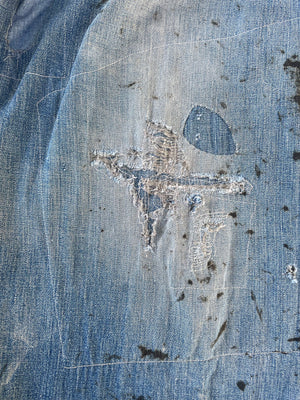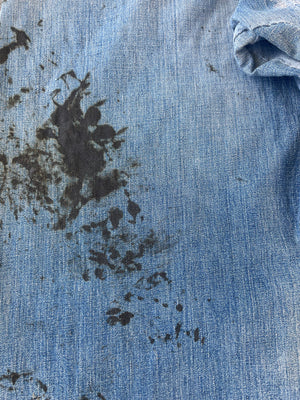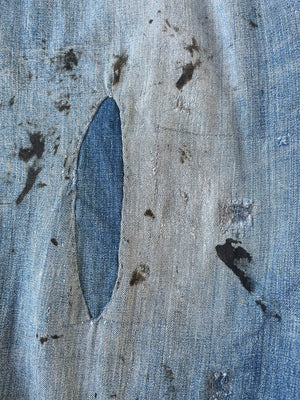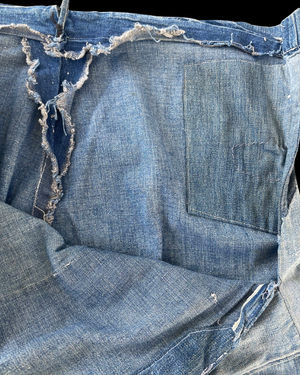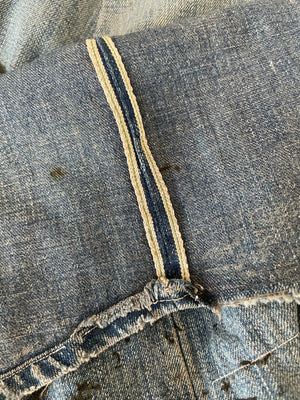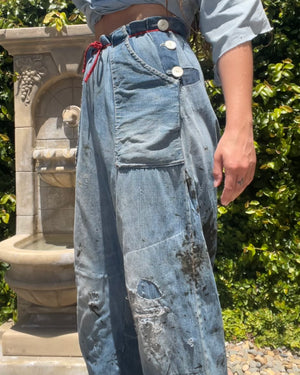 Rare Depression Era Late 1920s/ Early 1930s Side Button Denim
Insanely special and unique pair of late 1920s/ early 1930s ladies side button denim with added touches and alterations. Three large MOP button closures with hand stitched button holes, large pockets at front with belt loops and one single added belt loop at back. There are countless repairs, original, newer, and by me; with machine and hand stitched repairs. 
* This piece ships fully insured and that is factored into price *
Condition: Good for age/ nature of garment; besides the obvious repairs, there are one or two thinner areas that may need re-enforcing in time, some raw areas on hem,  fraying to inside waist and, and some type of black oil staining throughout. They have been soaked a few times and now ready to wear
Measurements
Waist: 33" where buttons are at ( there is a center waist sea as well as a back waist seam that have been altered over the years, as well as the buttons that can be moved as well )
Rise: 15"
Hips: 50"
Thigh: 30"
Inseam: 28"
Calf: 22"