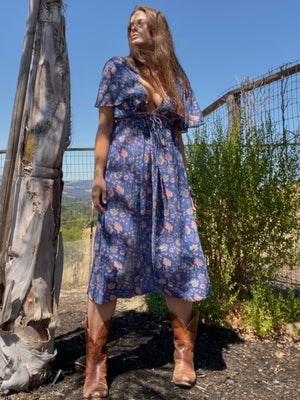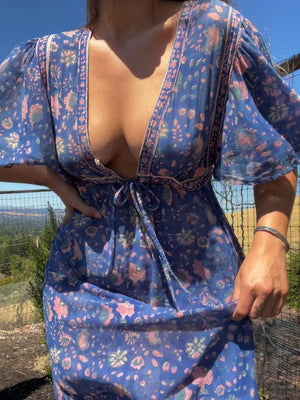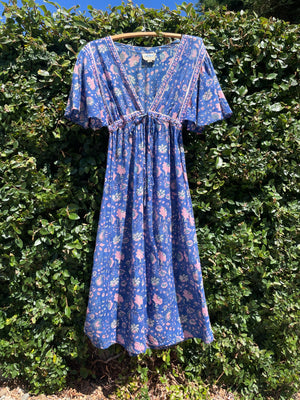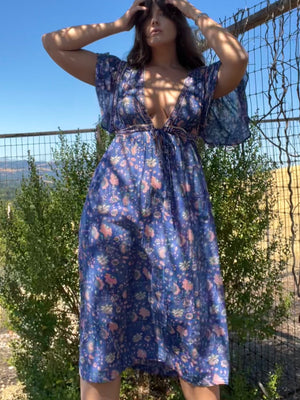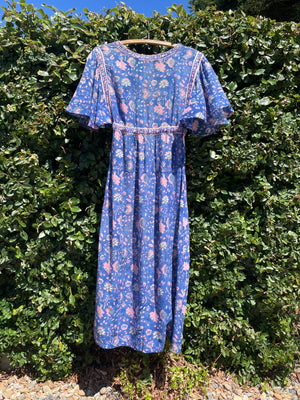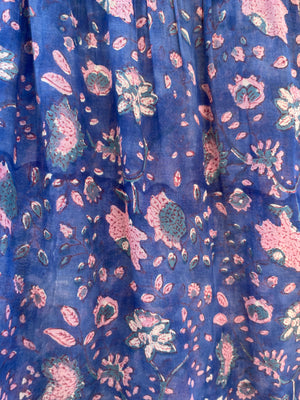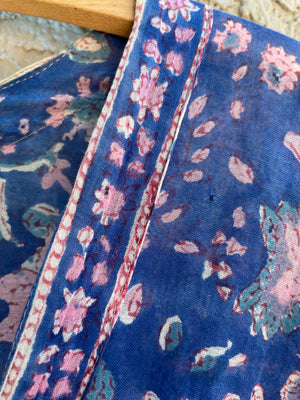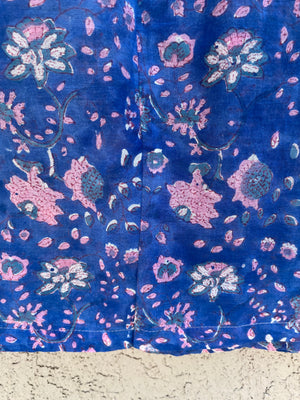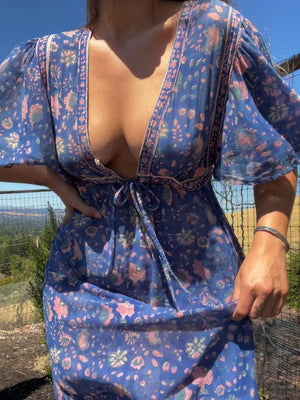 Rare Adini Block Print Cotton Gauze Flutter Sleeve Tie Waist Dress
A rare bird from what I've been able to gather; I have not seen one other like it in my research or online. This 1970s 'Adini handmade in India' dress is made of the finest block printed cotton gauze with a plunging neckline with loop and button closure and a gathered tie waist with open sides that are covered by a capetlet style flutter sleeve. Simple breezy skirt that hits mid-low calf.
* This item ships fully insured and that is factored in to price *
Condition: Good for age; a few small holes near neckline as shown that camouflage with print, an added seam at back as shown. Overall good for age and ready to wear- must be able to slip on over head and fit through smallest measurement which is 30' max waist.
Measurements best for xs- small medium
Bust: free as the sides are open
Waist: max of 30" and tied a small as desired 
Shoulders: 16"
Sleeve length: 11 1/2"
Armhole: open
Hips: 48" max
Length: 44"