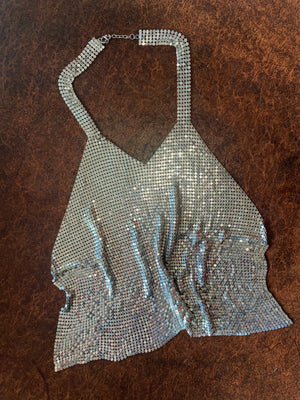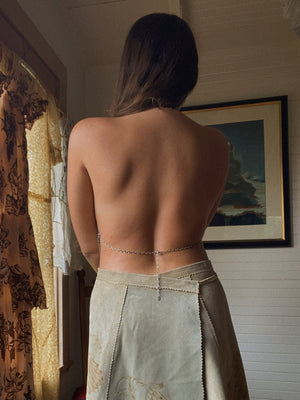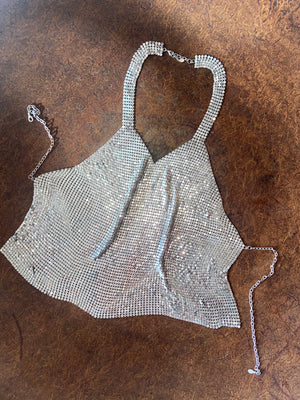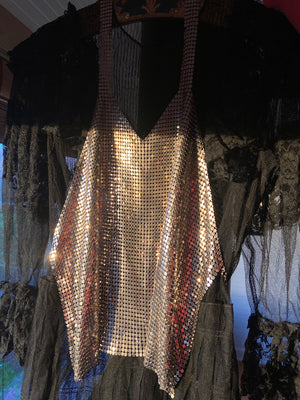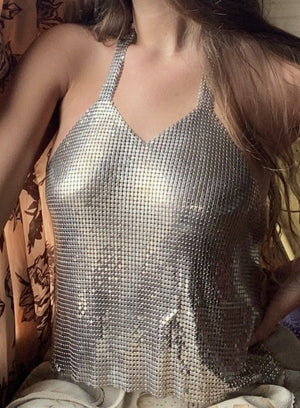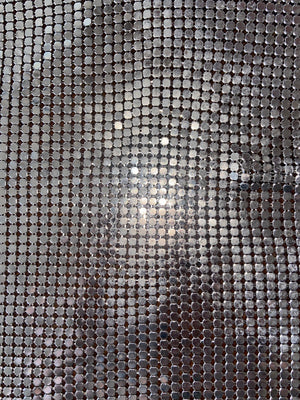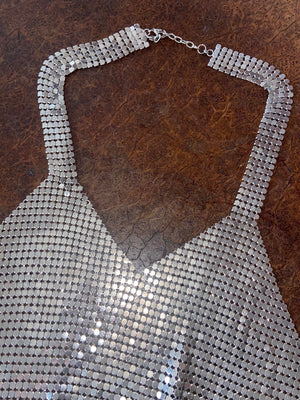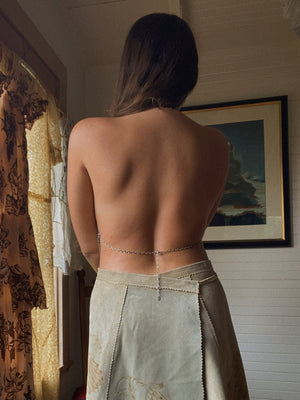 1970s Chain Mail Halter Top
Rare Paco Roabbne and Whiting & Davis era chain mail halter top from the late 60s-70s. Stunning on and has adjustable chain closure at back neck and lower back.
Condition: Pristine 
 Model is 5'5 * 37" bust *  26/27" waist * 39" hips 
Measurements:
Bust: 30-40"
Waist: open
Length: 18"  (  adjusts at back neck so give or take )