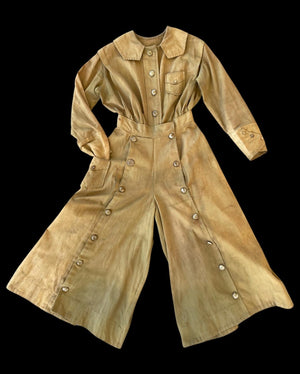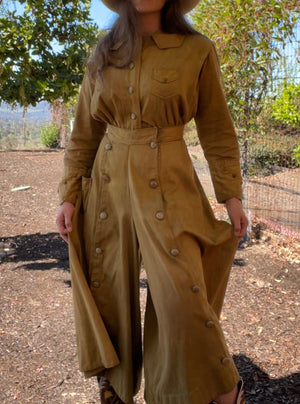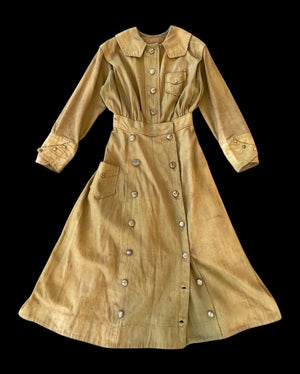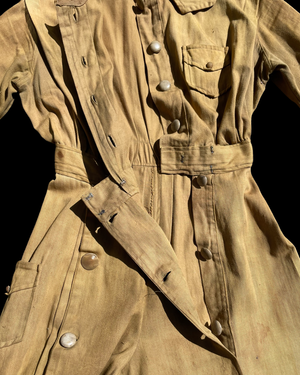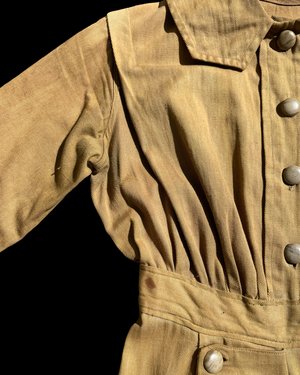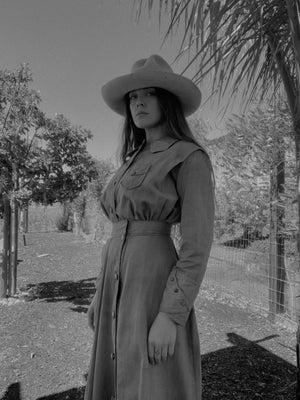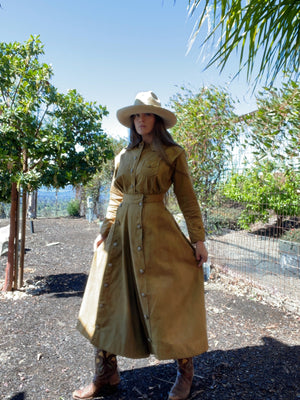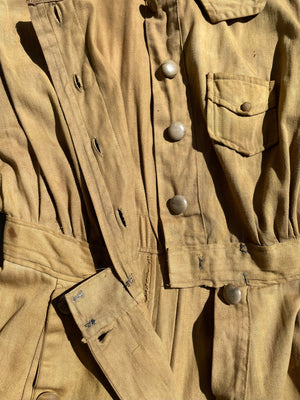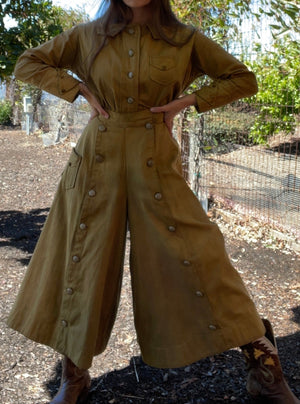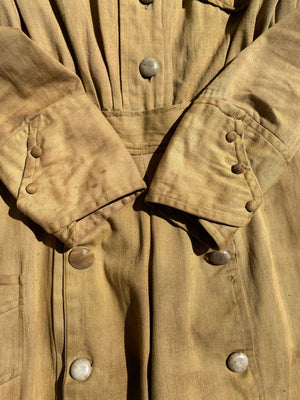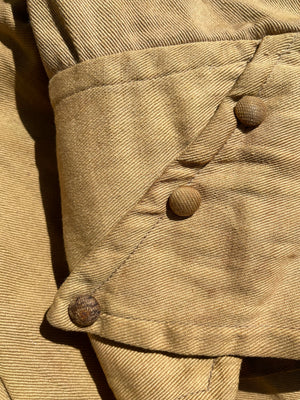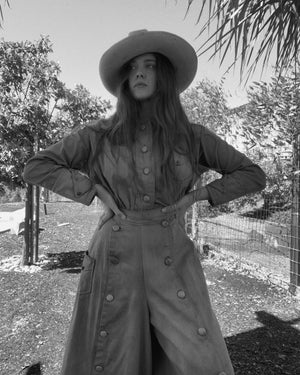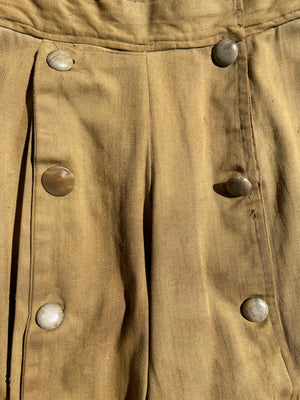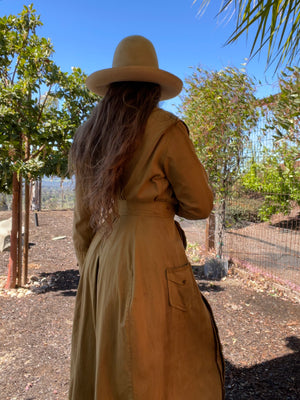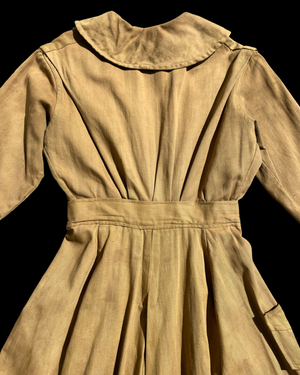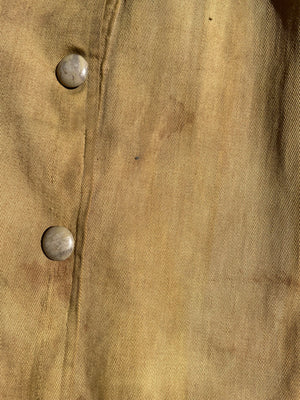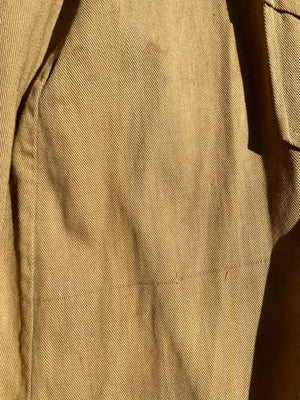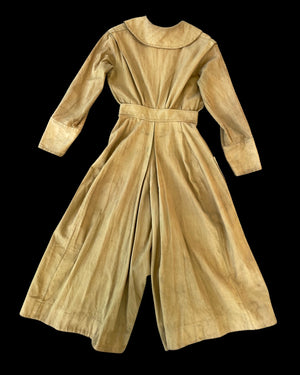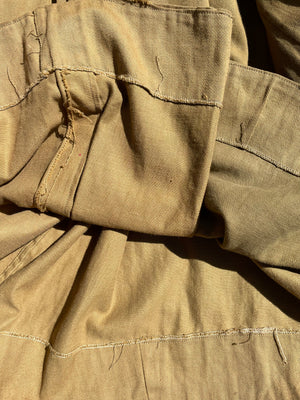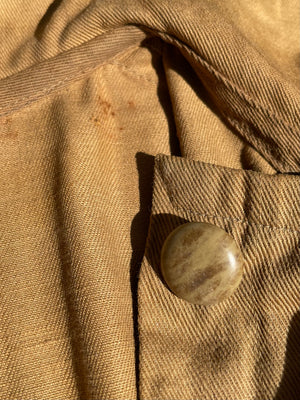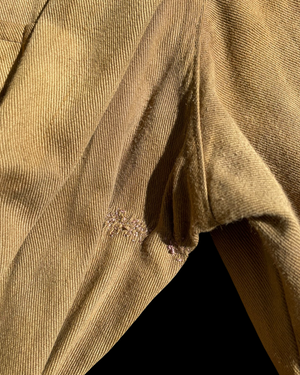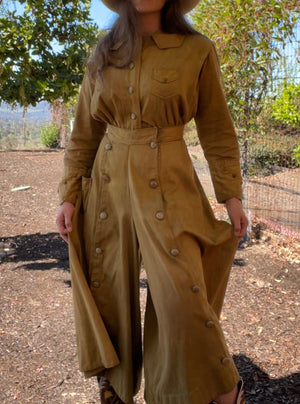 Rare 1915 Ladies Khaki Convertible Sporting Jumpsuit
Absolutely unique and rare early 20th C ladies sporting jumpsuit/ circa 1915 khaki riding habit. During this time of the early 1900s era, and more specifically the 1910s, bicycling and horse riding ensembles were of the same accord and this could have been used for either. The divided skirt can be worn to fashion into a jumpsuit or unbuttoned and flipped over horizontally to be buttoned on the other side and worn as a dress. The combination gives you two garments essentially in one. In addition this piece also features overlocked seams, which is quite rare to find in garments of this age, and by far the oldest example I have had with overlocked stitches, images included.
Condition: For a sportswear ensemble used for more rough wear this piece is in amazing shape. Discoloration and fading as shown, and a small original darned mend to the underarm which holds up nicely as well. One replacement vegetable ivory button on skirt. No label when found. Strong and ready to wear 
Measurements:
Bust: 40"
Waist: 27" ( hook could be moved to fit a tad smaller or larger )
Shoulders: 19"
Sleeve Length: 21"

Hips: 46"
Inseam: 21.5"
Shoulder to crotch: 31"
Rise (waist seam to crotch): 15"
Total length: 48"