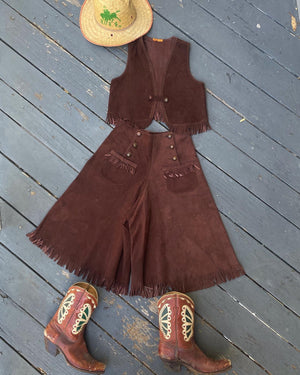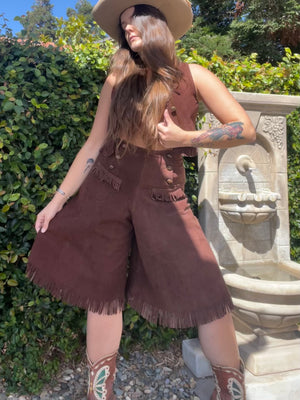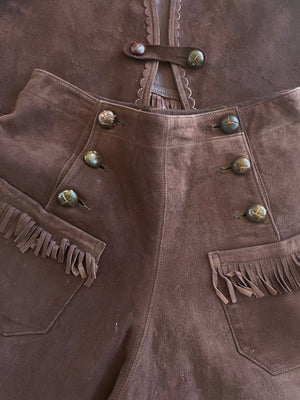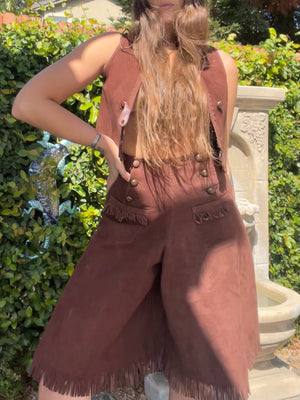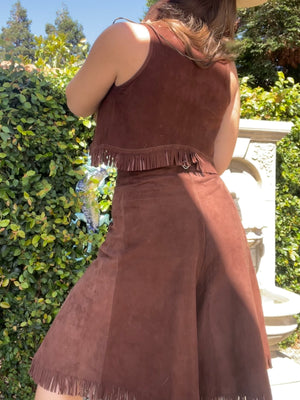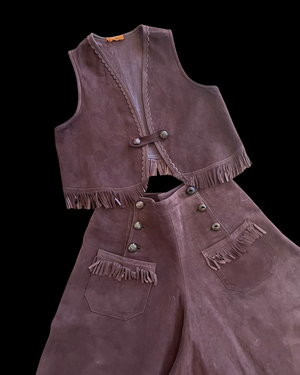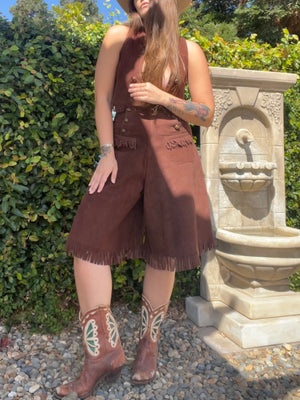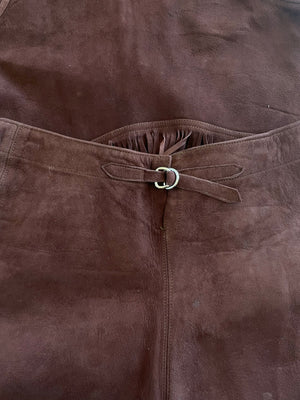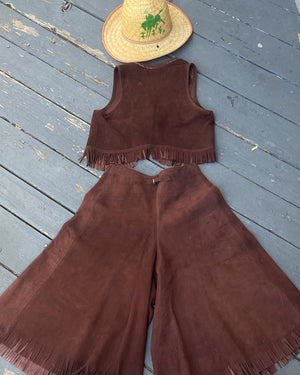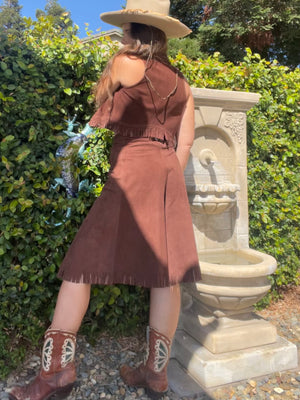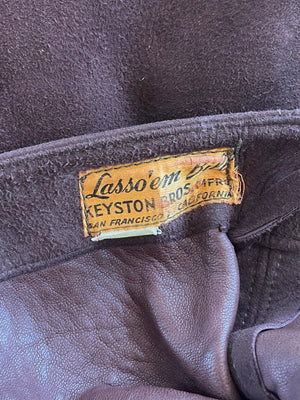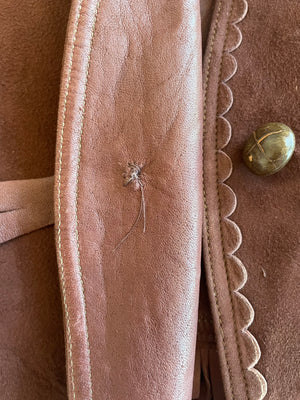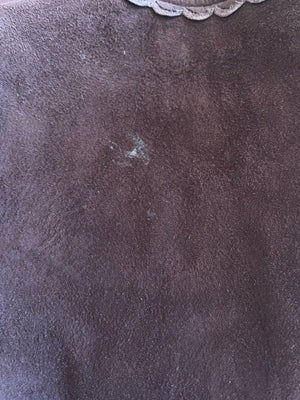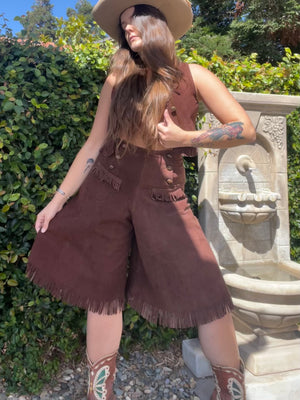 Rare 1940s Cinch Back 'Lasso'em Bill' Suede Fringe Cowgirl Split Skirt Vest Ensemble
Increasingly rare and early 1940s covetable chocolate brown cinch back suede leather fringe two piece cowgirl ensemble by 'Lasso'em Bill Keystone Bros MFG' featuring a fringe split skirt/ riding skirt and vest. Vest has a single strap button closure at bust line and split skirt has a fall front wth double rows of button closures with slit pockets trimmed in fringe. Acclaimed to have been used for film by Hollywood short film actress Majorie Woodworth, although no proof.
* This piece ships fully insured and that is factored into price *
Condition: Great for age; most of these cowgirl ensembles have lots of issues, but this set just has some minor surface imperfections as shown. Strong and ready to wear 
Measurements
Vest bust: 32-34" max buttoned or a bit larger if left un-buttoned  ( best to not put strain on the button closure )
Shoulder: 11"
Armhole:18"
Waist: open/ relaxed around 34"
Length: 16"
Split Skirt waist: 26-28"
Rise: 15 1/4"
Hips: 42"
Inseam: 13"