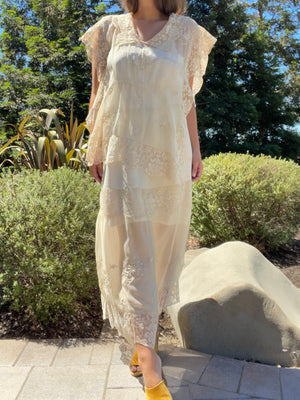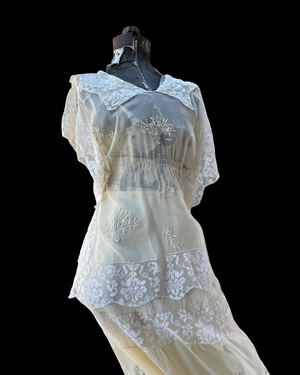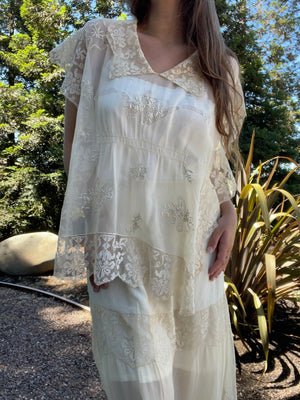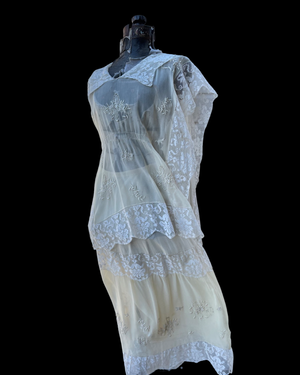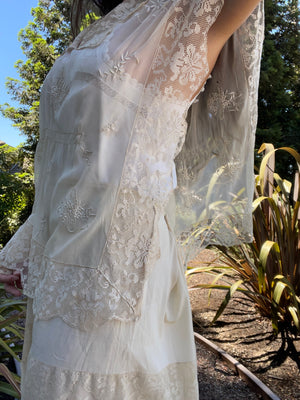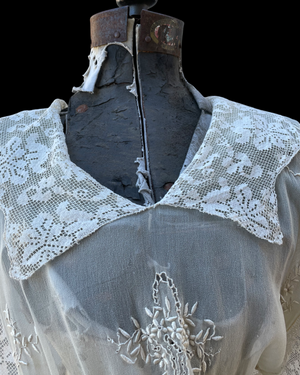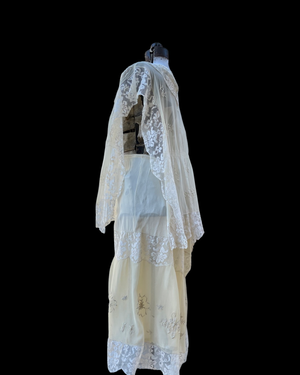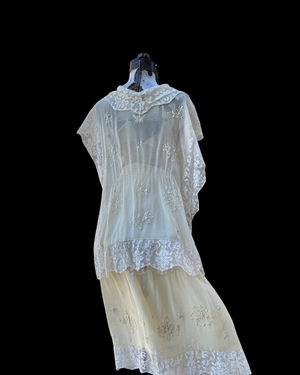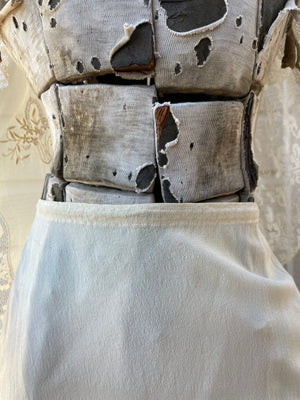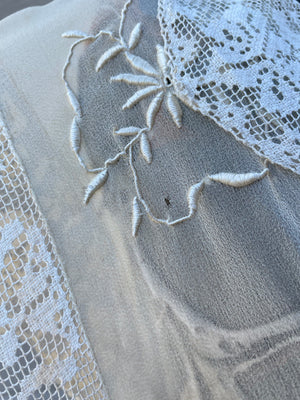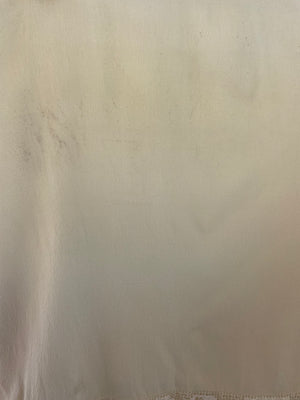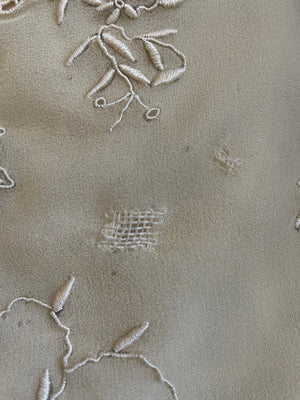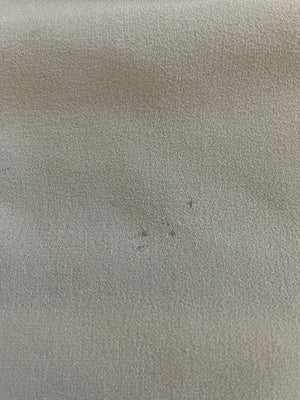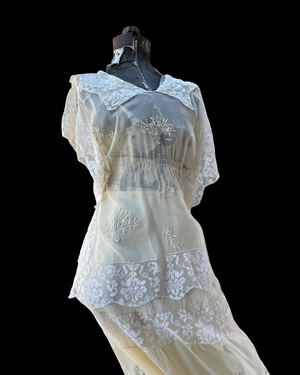 Late Edwardian Chiffon & Filet Lace Two Piece Dress
Flapper era embroidered chiffon and filet lace two piece dress set. Over blouse has open sides, drop waist skirt has snap closures at center back with double layered skirt at hem.
Condition: Great, some pin holes and small mended holes that do not detract from piece, and faint marks 
Measurements:
Blouse
Width: 23"
Length: 25.5"
Skirt Waist: 40/41" ( this was designed to sit lower, but could be worn higher or as desired )
Hips: 46"
Length: 33"