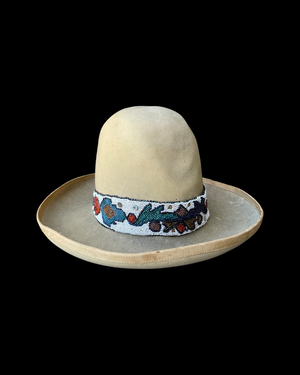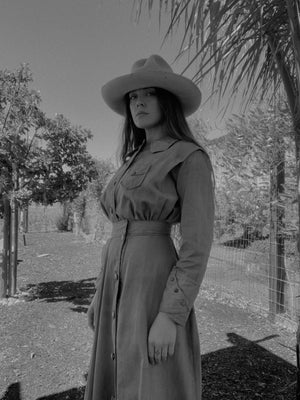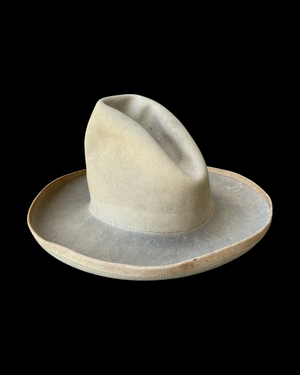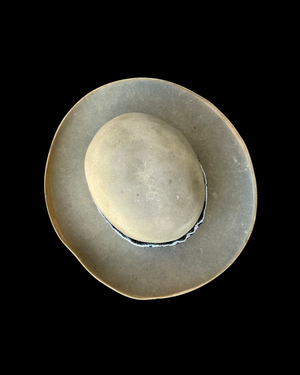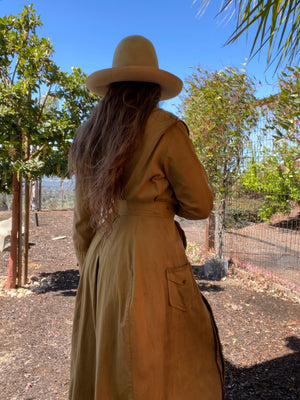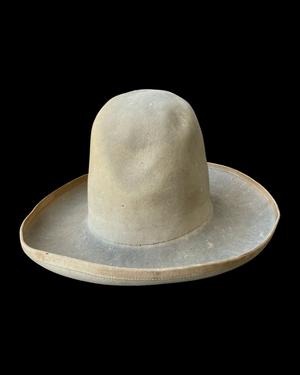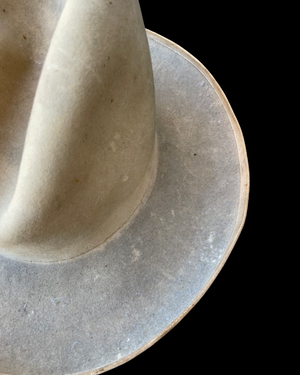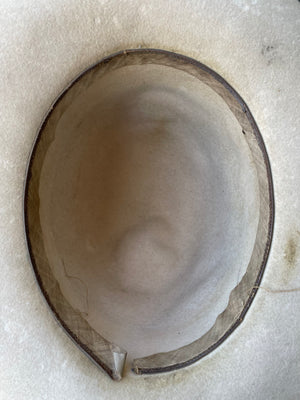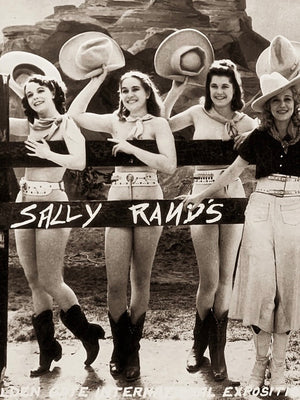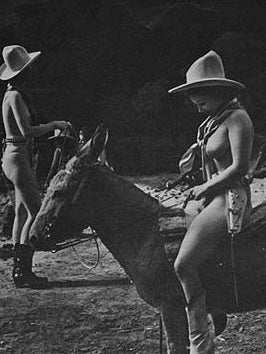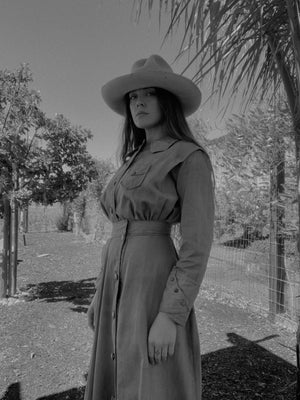 Late 1930s Felt Open Crown Cowboy Hat
Late 1930s era beaver felt unbranded cowboy open crown hat. The story goes from, the previous owner of this hat, that is belonged to one of Sally Rand's Nude Ranch girls from the Golden Gate San Francisco Expo. circa 1939-40. There is no proof other than his word that this is true. Included are photos of the girls from that time frame. Cool story, even cooler hat. Curled, wide brim with tall crown. 
* Hat band not included *
Condition: No sweat band, so adding your own would make this fit different. Open crown style as shown, so can be molded to creased as shown on model. Some darkening and wear throughout.
Measures: Estimated size 7 1/4
Height: 7"
Circumference inside: 22.5"
Brim side to side: 13"