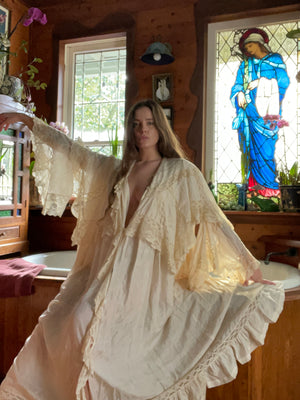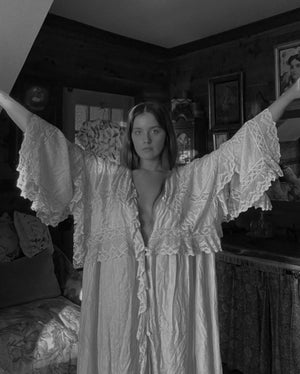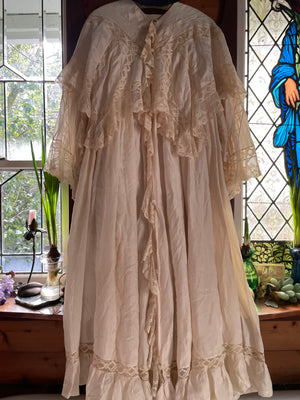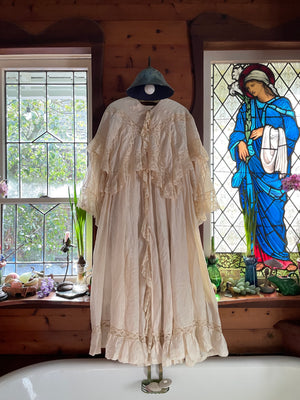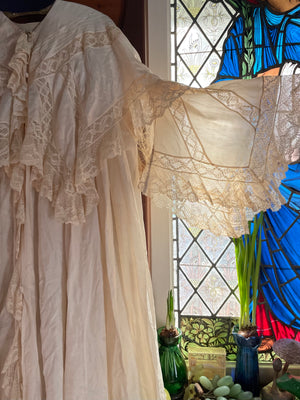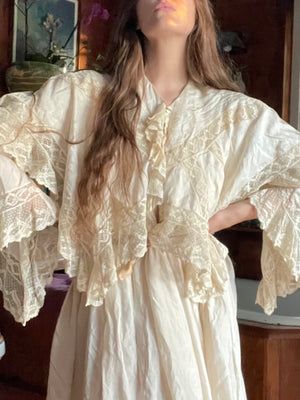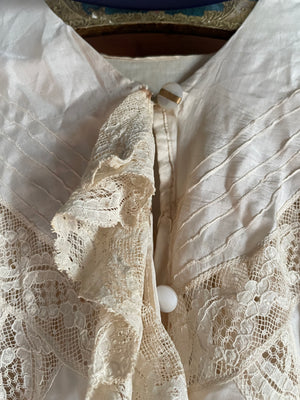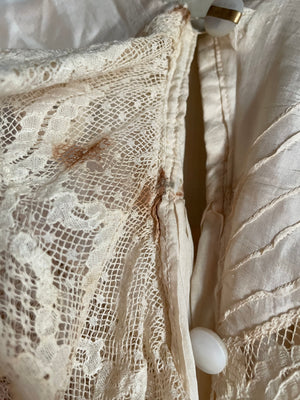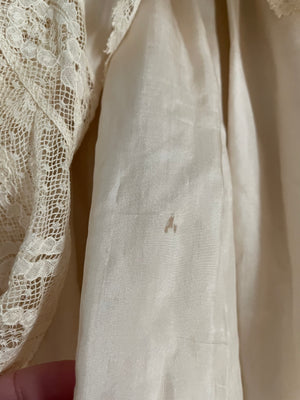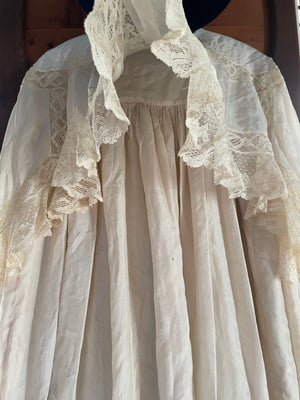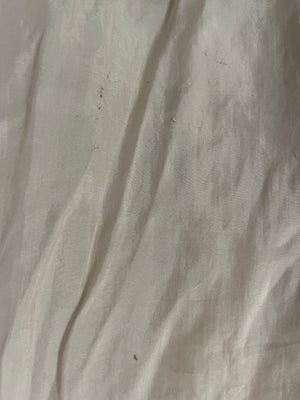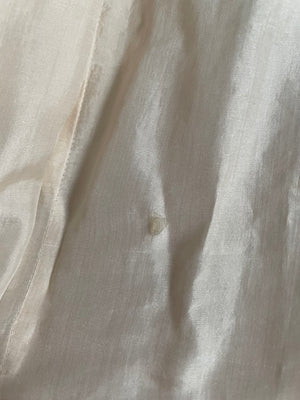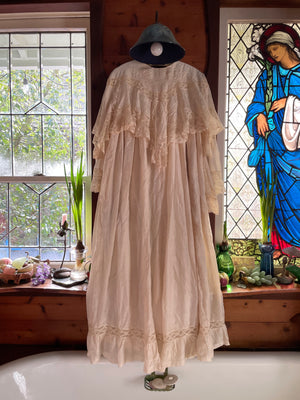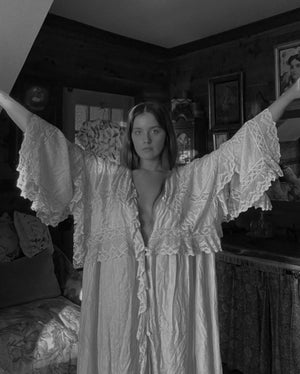 Late 1800s Silk Belle Epoque Peignoir
One of a kind, and insane collectors item; this late 1800s 'Belle Epoque silk peignoir ( dress)  has wide, billowing sleeves and tiered layers of eggshell silk. There are mother of pearl buttons up the front with loop closures. Stunning for everyday wear, unconventional bridal gown, or anything in between.
Condition: Nearly pristine for age, a few spots on lace near the neckline as shown, scattered pin holes, and a couple marks ( all of which is minor and not noticeable when worn)
Model is 5'5 * 26/27" Waist * 39" Hips * 38" bust
Measurement:
Bust: 50"
Shoulders: 16"

Sleeve length: 24"
Waist: open
Hips: open
Length: 50"