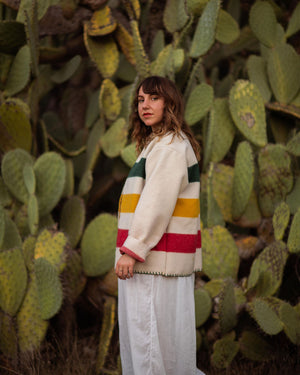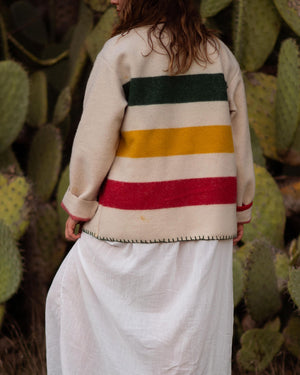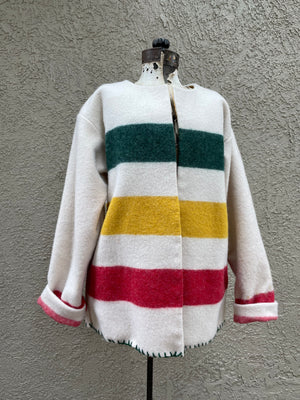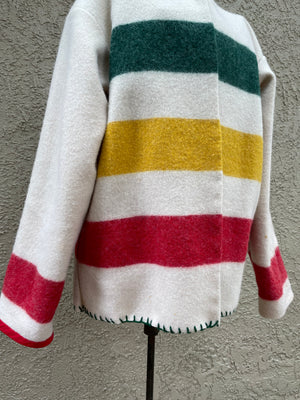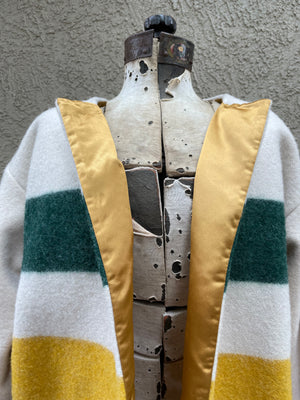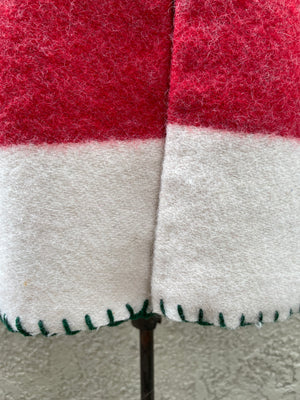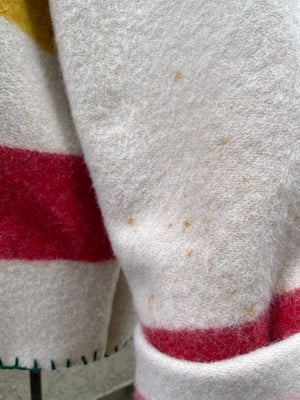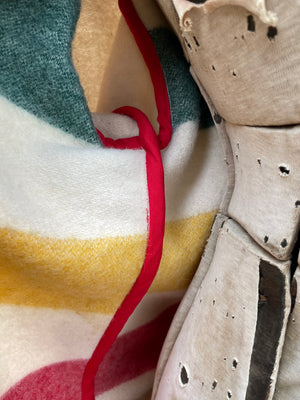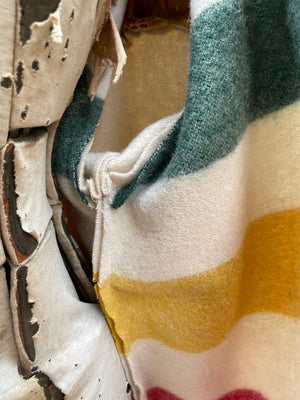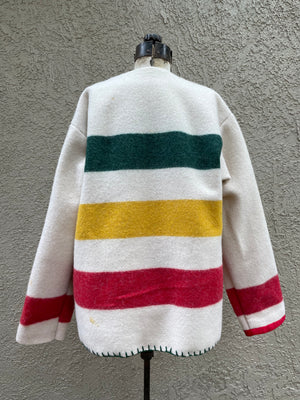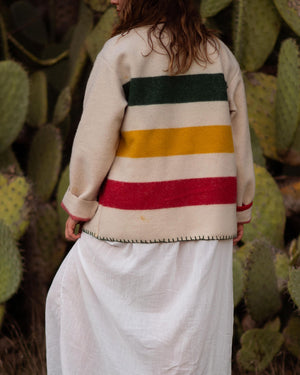 Handmade OOAK Hudson Bay Blanket Coat
Mid century or so I'm guessing Hudson Bay wool blanket turned into a coat. Gold satin facing, oversized boxy fit, with blanket hem stitching.
Condition: good; some slight discolored spots as shown, but presents great. One sleeve hem has binding and one doesn't as well as armhole binding not on one side. 
Measurements:
Bust: 42"
Shoulders: 19"
Sleeve length: 24"
Waist: open
Length:  28"