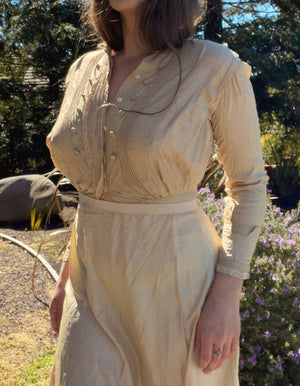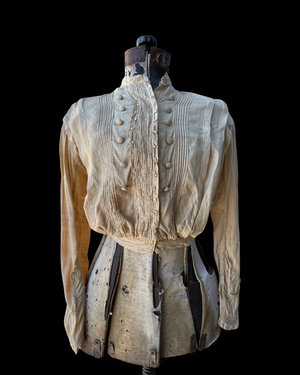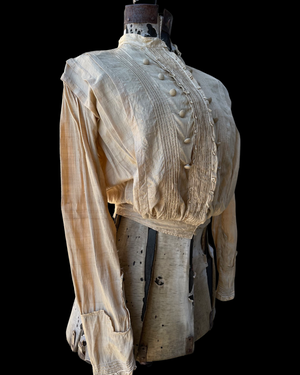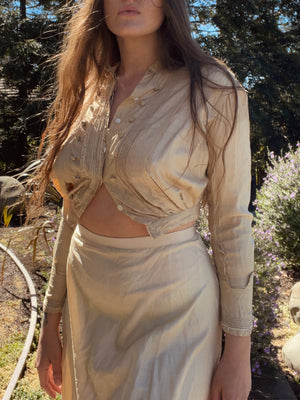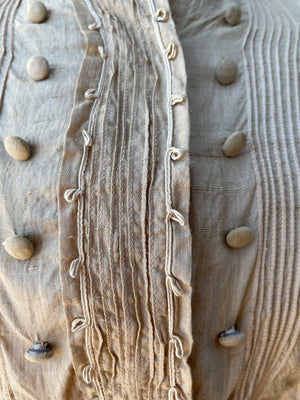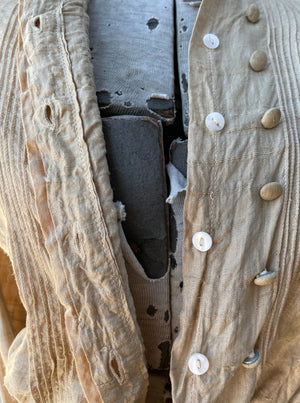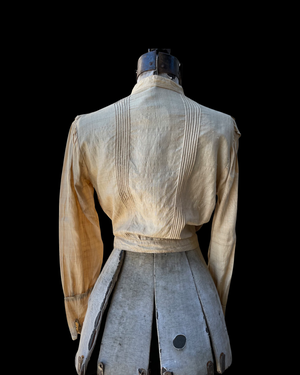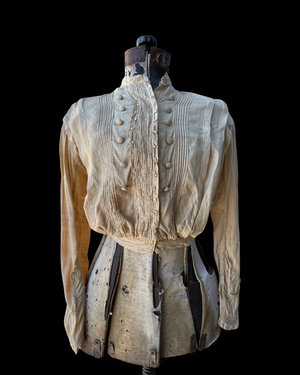 Edwardian Ecru Silk/Linen Bodice
Perfect early 1900s everyday bodice made of raw silk/linen blend with decorative buttons up the front and a hidden MOP button closure up front. Decorative seaming on sleeves and bodice.
Condition: Great, no flaws to note. Strong and wearable 
Measurements:
Bust: 36"

Waist: 24"
Shoulders: 17"
Sleeve length: 20"
Length: 16"