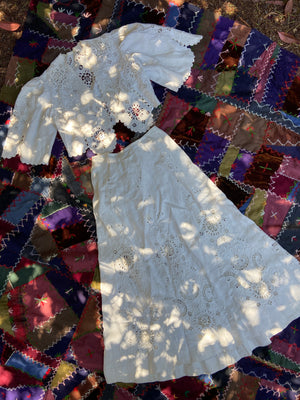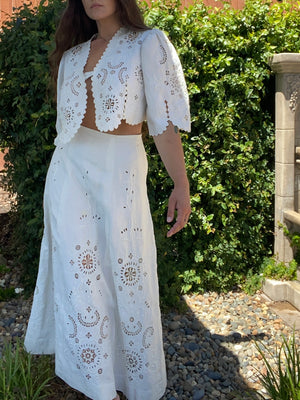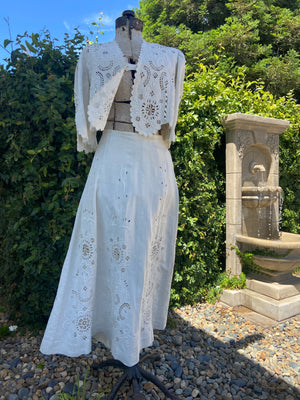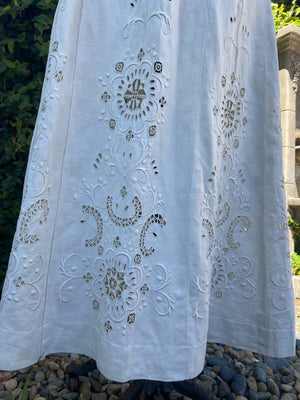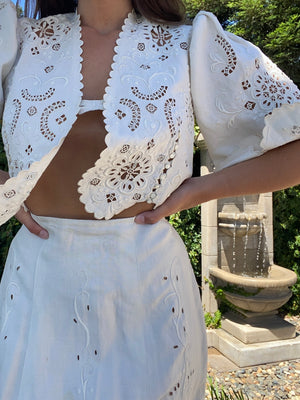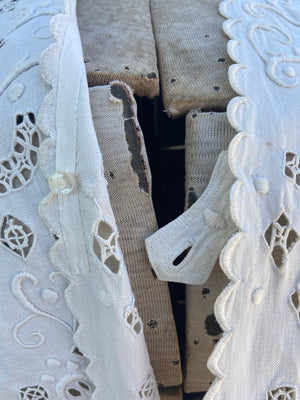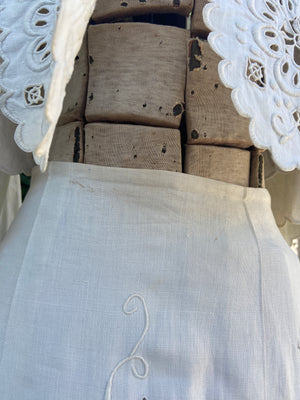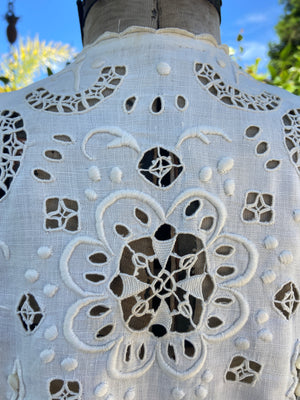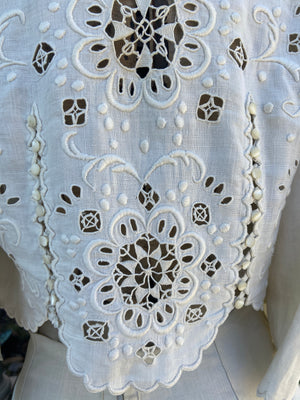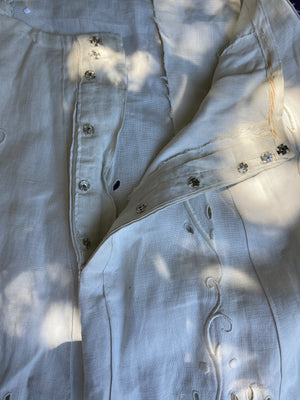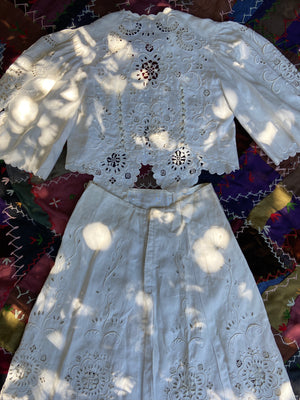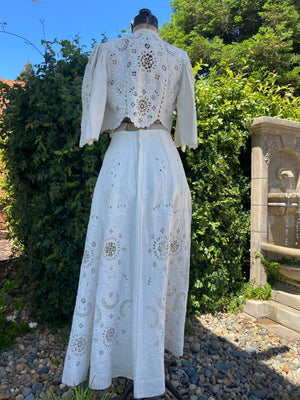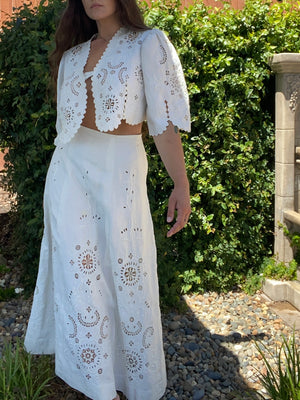 Edwardian Cutwork Linen Walking Suit Ensemble
A true work of art, early 1900's linen two piece ensemble with jaw dropping whitework/cutwork throughout the bolero jacket and skirt. There is lattice detailing with decorative mother or pearl buttons up the sides of the jacket and on back, and a single strap closure at center front bust with mother of pearl buttons inside. Skirt has snaps up the center back for closures.
Condition: Impeccable for age, some small faint age marks. Looks to have never been worn
Model is Bust 38" * Waist 26/27" *Hips 39" *  Height 5'5 
Measuremnts:
Bust: 38"
Shoulders: 15.5"
Sleeve length: 15"
Length: 17"
Skirt waist 26"
Hips: 40-42"
Length: 37"