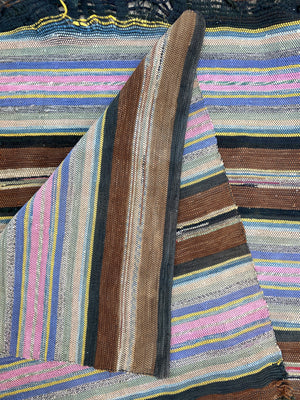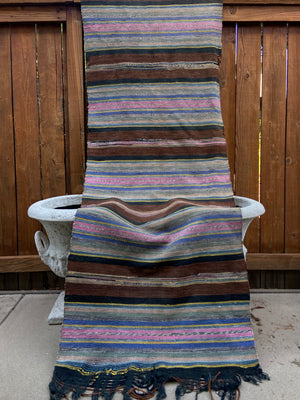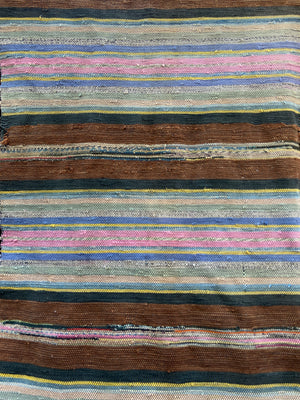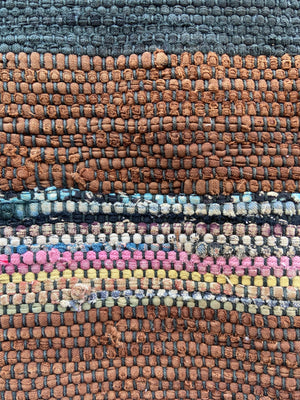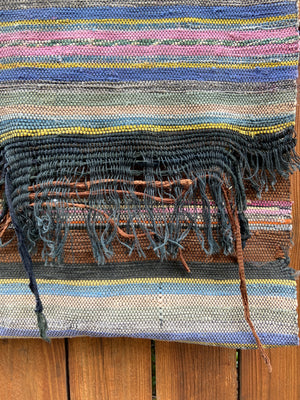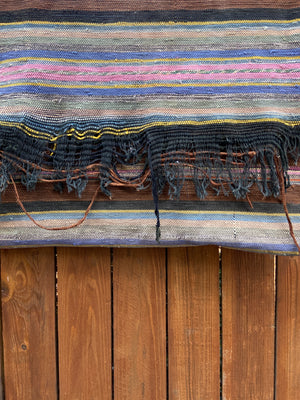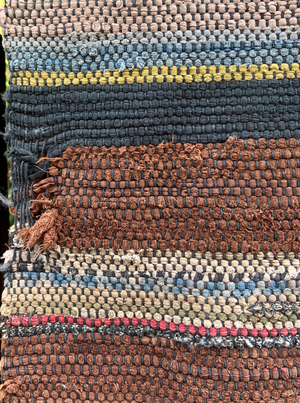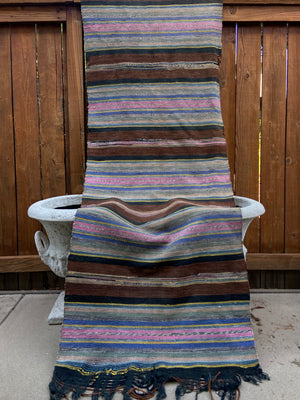 Depression Era Handmade Rag Rug Runner
One of the most perfect color ways I've seen for these depression era rag rugs. Some amazing fabrics used; including indigo, pink, and maroon calico fabrics. 
Condition: Good for age, there is unraveling to one of the sides as shown in photos, and a few smaller areas were it is a bit more threadbare. Overall good shape
Measurements: 
Width: 31"
Length: 103"