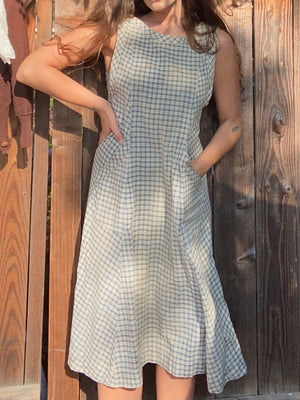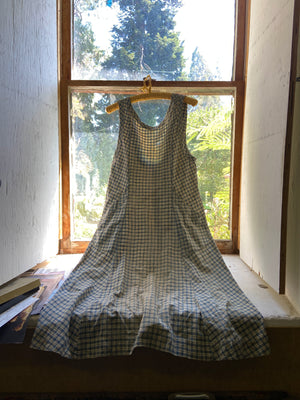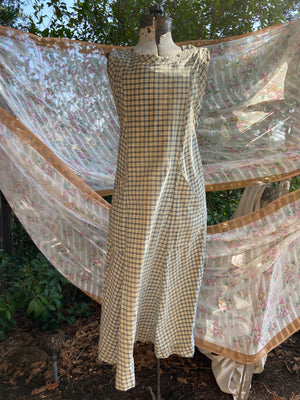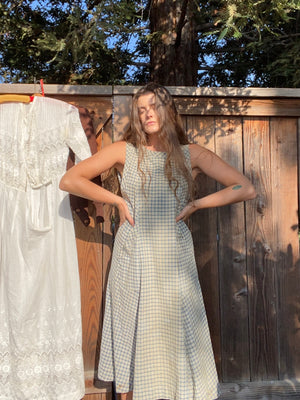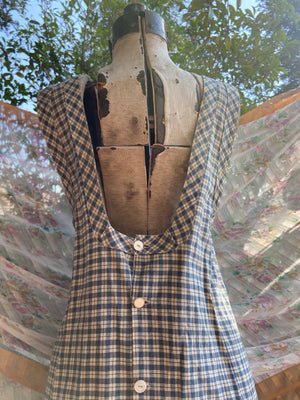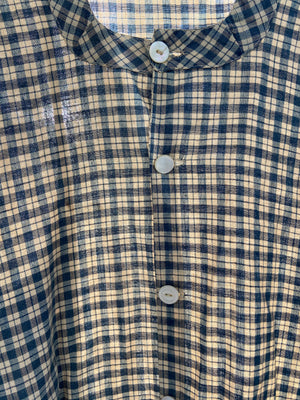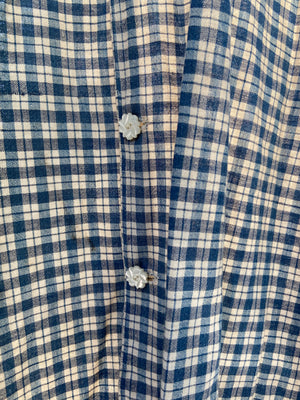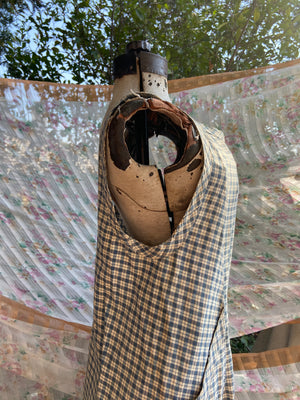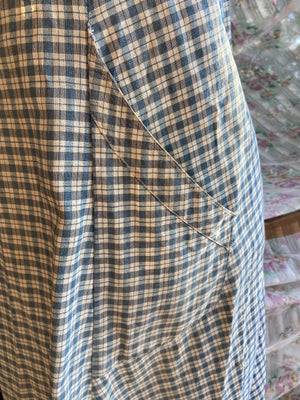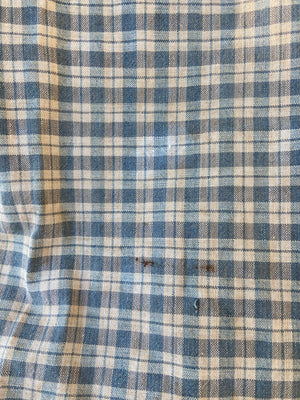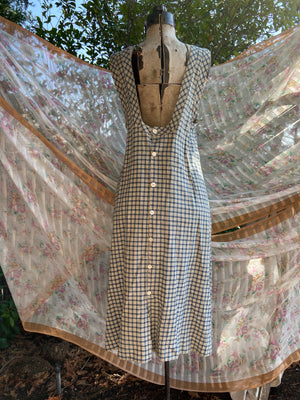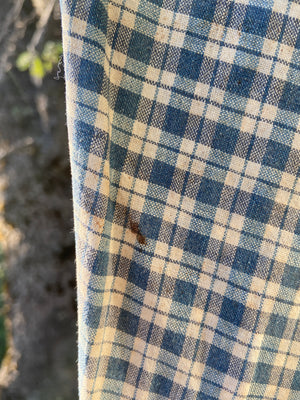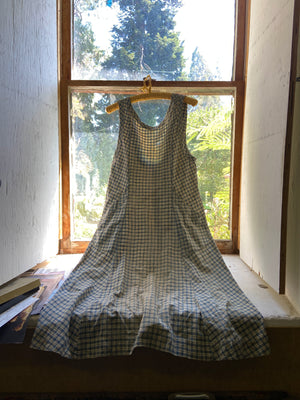 Antique Victorian Homespun Workwear Dress
Antique faded indigo and cream gingham homespun apron stye overdress with huge front hip pockets, a lower scoop back, and mismatched mother of pearl buttons up the center back.
Fabric: cotton
Condition: Good for age- some small age spots here and there and small holes. Presents very well for a work wear dress
Model is 5'5 * 38" Bust * 26/27" Waist * 17" Shoulders * 39" Hips 
Measurements: 
Bust: 36"
Waist: 34"
Armcycle: 25"
Hips: 42"
Length:45"