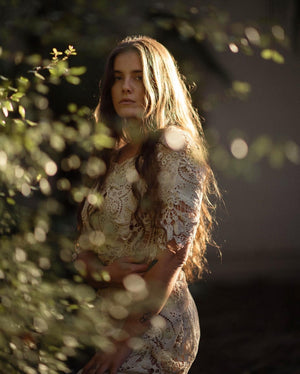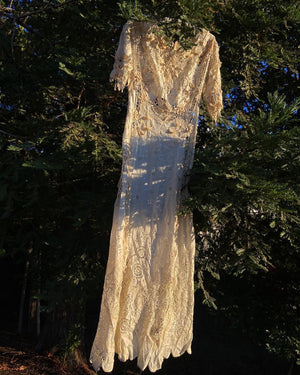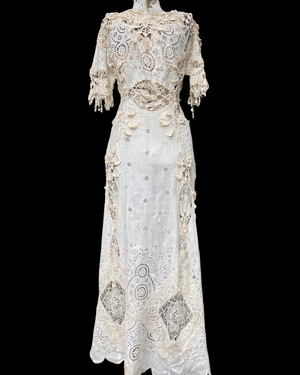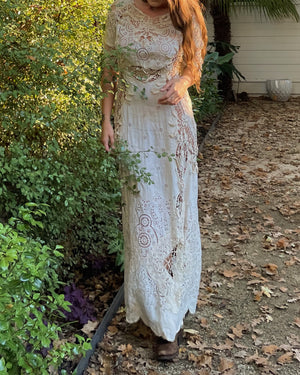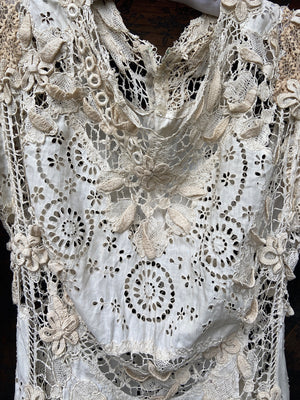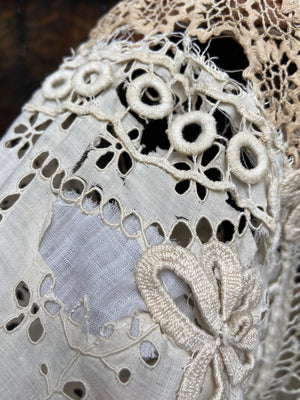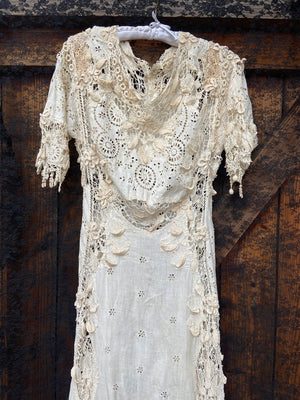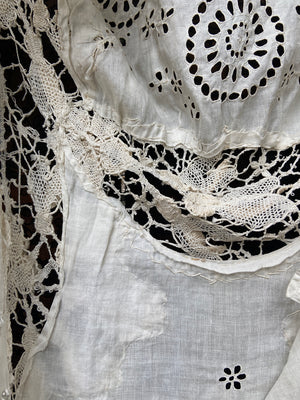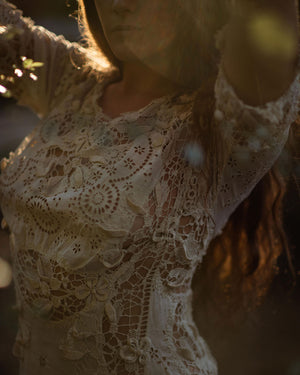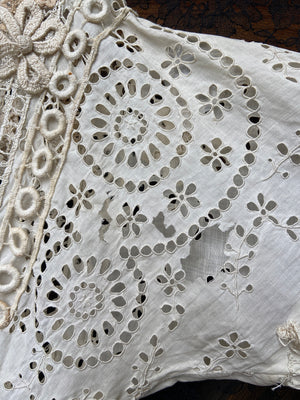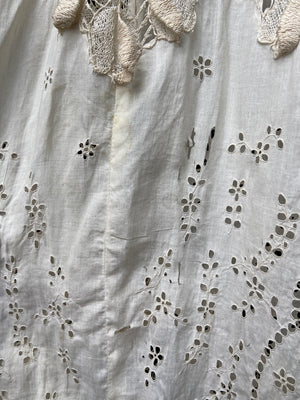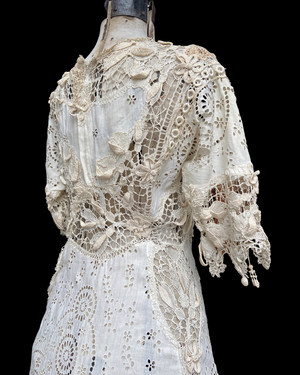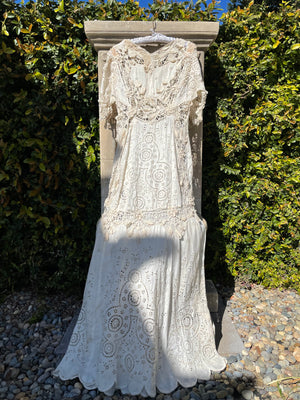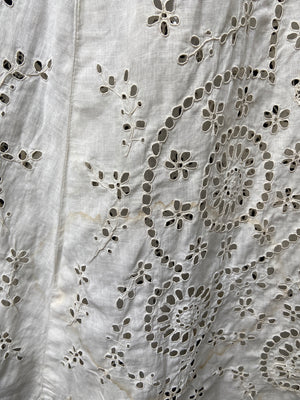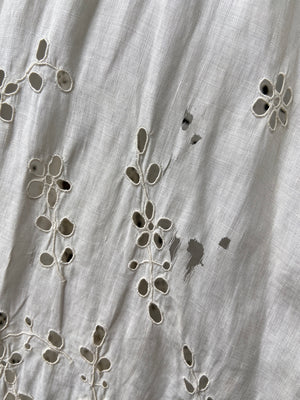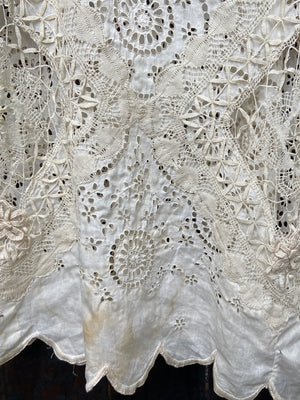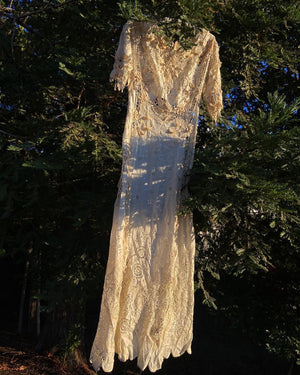 Antique Titanic Era Hand Sewn Eyelet Irish Lace Gown
Rare one of a kind 1910s completely hand stitched custom made hand sewn eyelet Irish lace wedding gown. Hook and eye closures up the back down 3/4 of the way. Mixed crochet lace and Irish lace sections at shoulders/ sleeves.
Condition: Fair-good for age. Collector piece that has some broken pieces of Irish lace, tears as shown in shoulders/sleeves and some on lower portion of skirt. Hand sewn detailing and some repair work throughout. Can be worn lightly and or for display/ study/ collection piece
Measurements:
Bust: 35"
Waist: 28" with some room due to pigeon breast
Shoulders: 15"
Sleeve length: 11.5
Hips: 40"
Length: 56"