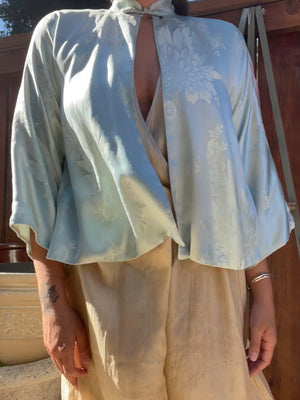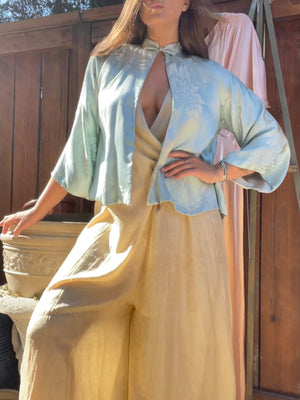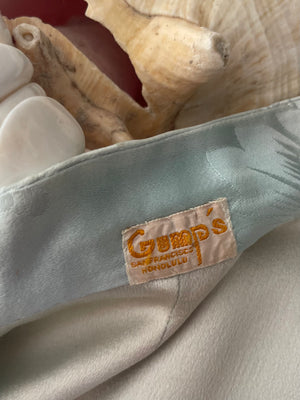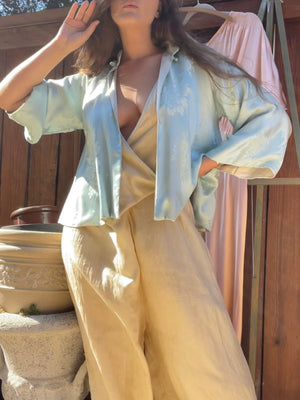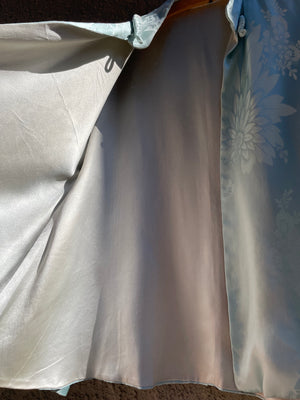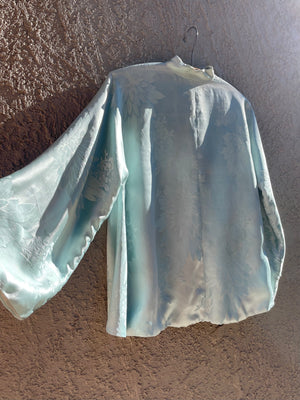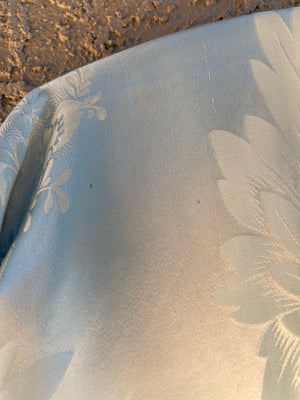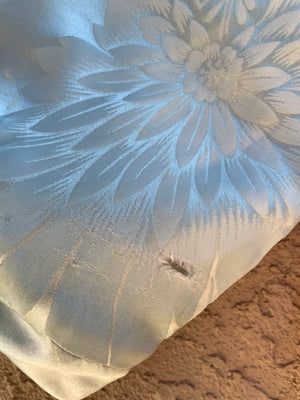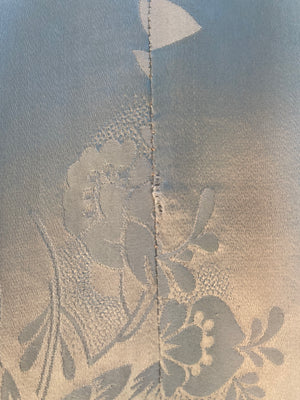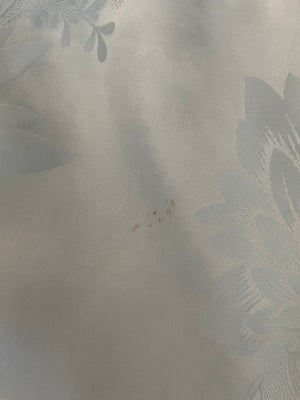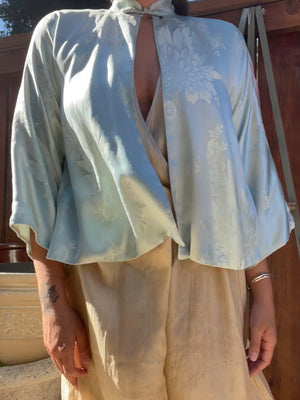 1920s 'Gumps of Honolulu & San Francisco' Sumptuous Chrysanthemum Printed Silk Bell Sleeve Jacket
History: Rare and stunning piece of clothing circa 1920s. Gumps was founded in 1861 and originally a mirror and frame shop, the company flourished and the founder Solomon Gump and his brother Gustav later sold a wider variety of items including precious gemstones and freshwater pears to smoking jackets an bronze sculptures. Solomons son Alfred Livingston Gump eventually took over, but after the fire in San Francisco in 1906 the store was destroyed with all of the merchandise. But thanks to an admirer of Alfred Livingstons' work, he was able to sell a painting of his for $17,000 which allowed for the rebuilding and restocking of merchandise for Gumps. Alfred's passion for oriental art was the inspiration for his merchandising and where he sent his buyers, Japan and China and brought back the most beautiful collection of rugs, bronzes, jades, and silks. 
This 1920s printed silk jacket with mandarin collar and frog closure is a true example of the quality that Alfred Livingston Gump strived to sell. Chinese made for export, made of the most sumptuous and soft seamfoam- aquamarine floral silk I've ever felt. Fully lined in cream silk
Condition: Near pristine for age; a few scattered pin head marks as shown, and small threadbare spots on back of one sleeve with some minor marks as shown. Overall quality and condition is amazing for being 100 years old
Measurements
Bust: open but 40" flat 
Shoulders: open
Sleeve length: 17"
Waist: open
Length: 21 1/2"