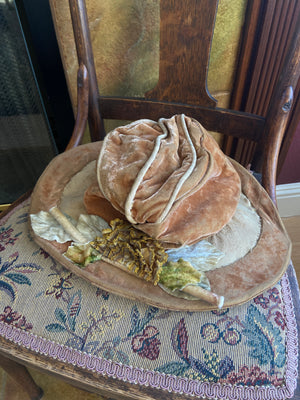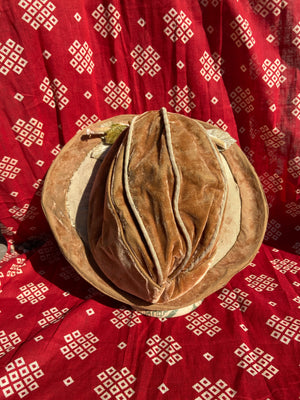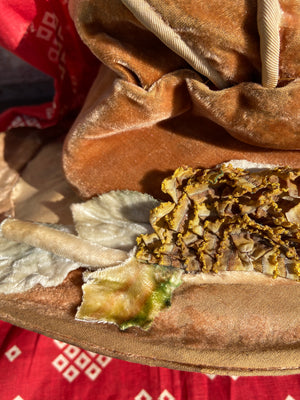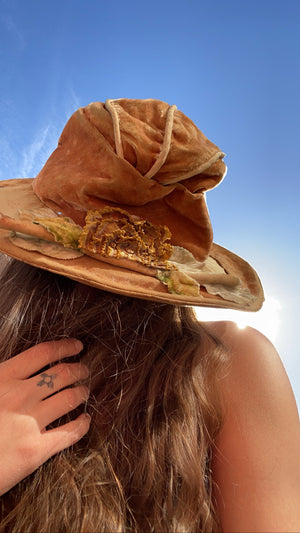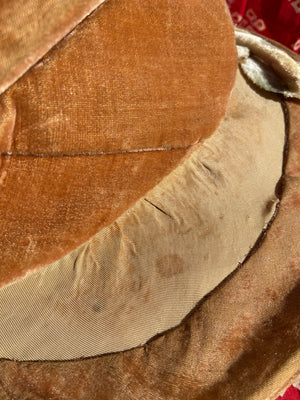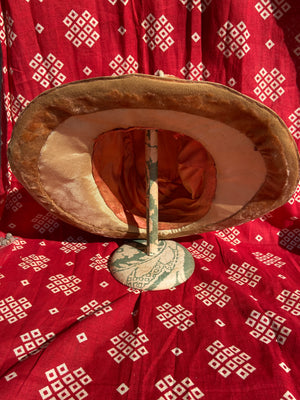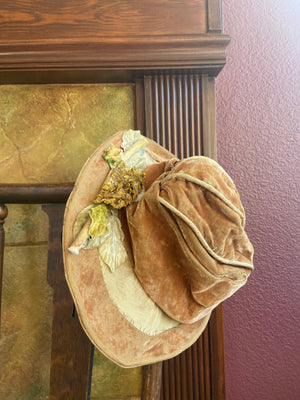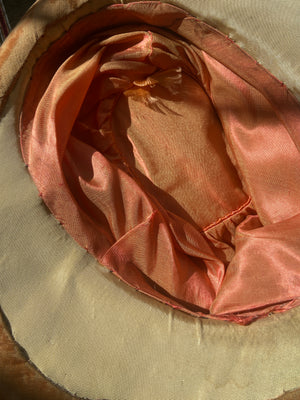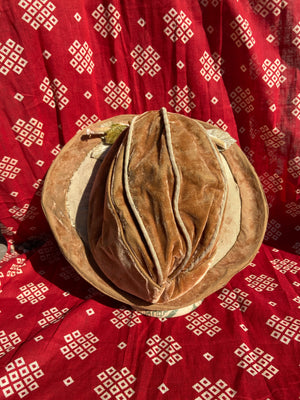 Antique Edwardian Velvet 'Branch & Leaves' Brimmed Hat
Edwardian turban style hat that was influenced by the Maharaja. Features a branch and leaves theme and pleated flower. Incredible example of the exuberant hats worn from the time.
Fabric: Velvet & mixed trims
Condition: Good for age' some areas where thread is looser, some faint marks on the lighter area on the satin outer. Inside hat is in very god shape for age.
Measurements: 
Circumference: 23.5"
Brim: 3 1/4 on sides / 3' at front / tapered at back
Crown Height: 5"