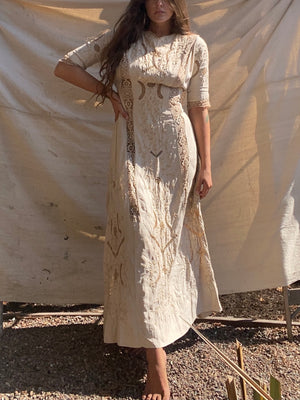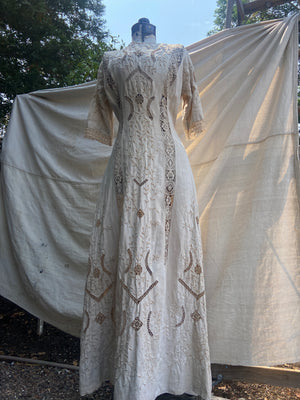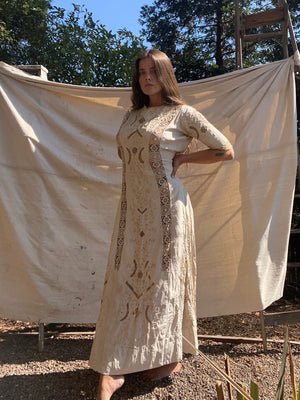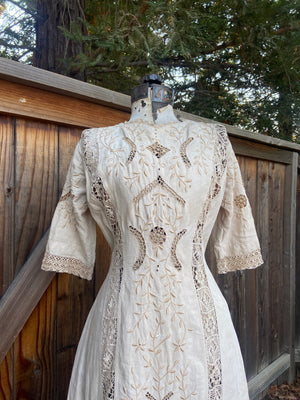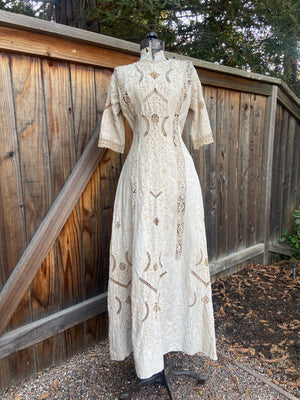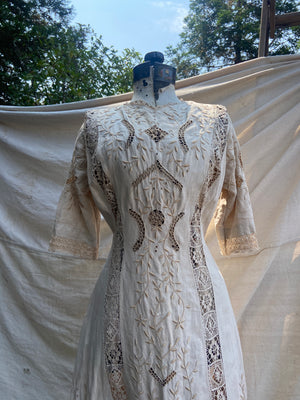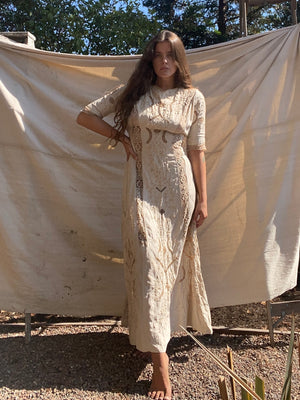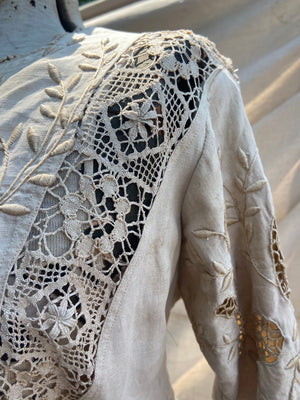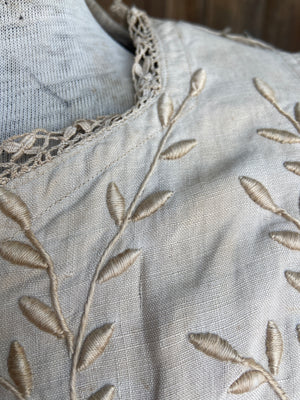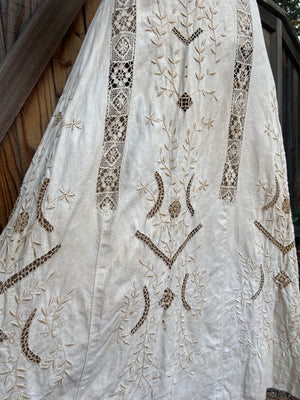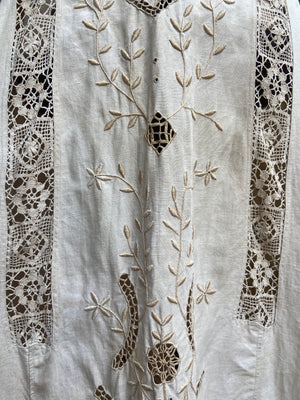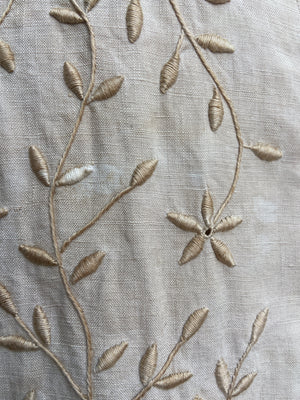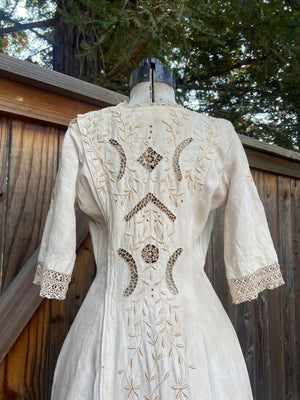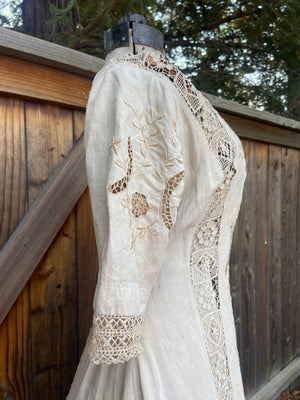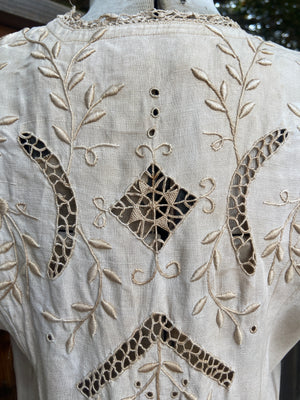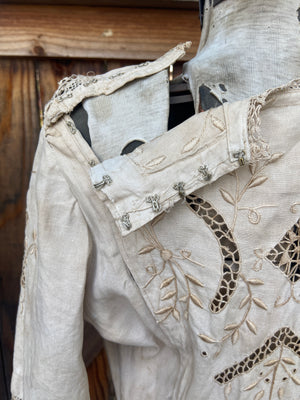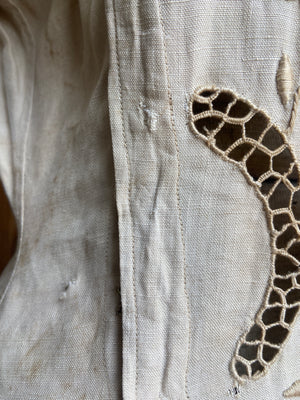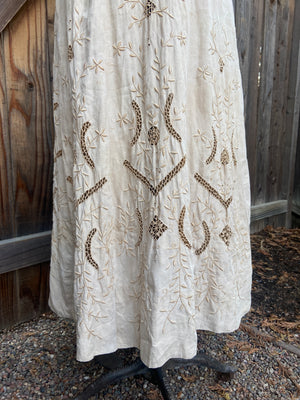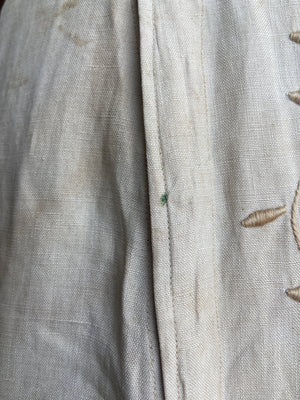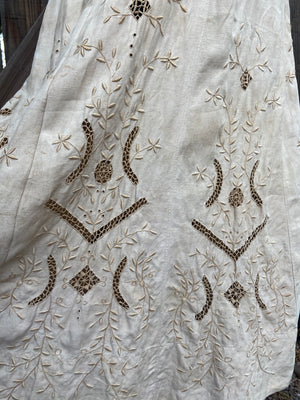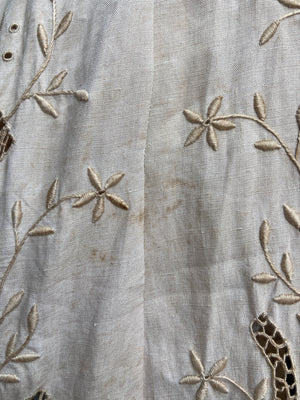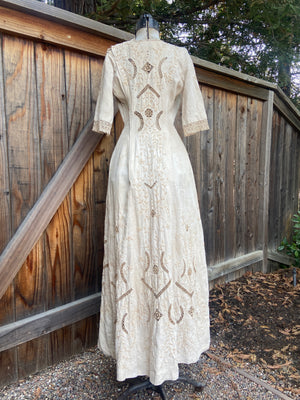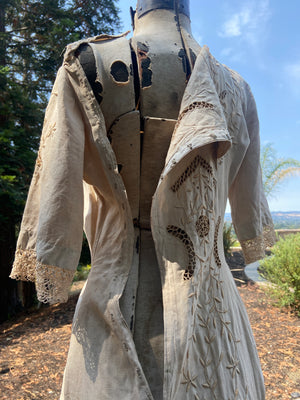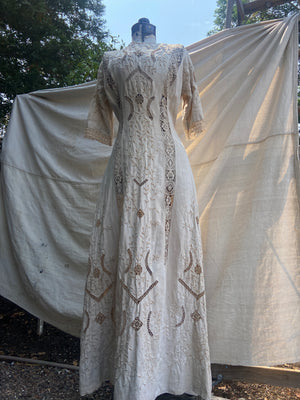 Antique Edwardian Ecru Linen Embroidered Dress
To date one of the most special pieces I've ever found; this incredibly special 1910s era Edwardian ecru linen gown with heavily embroidered raised florals throughout as well as Irish lace inset panels. A remarkable piece with flattering lines and a 1/4 length sleeves with lace trim. There are hook and eyes that allow for easy access on one shoulder seam and then perpendicular to that on the side back that goes down 3/4 length on the back. This piece would make a stunning wedding/ bridal shower dress for the more unconventional bride, and has lots of life left.
Fabric: Linen
Condition: Amazing shape; there are some areas of the linen where there are darker streaks, ect, as is normal of linen, and some lighter marks. Two smaller holes, but overall  superb for age and presents so beautifully 
Model is 38" Bust * 26/27" Waist * 17" Shoulders * 39" Hips * 5'5  
Measurements:
Bust: 36"
Waist: 27"
Shoulders: 15"
Sleeve length: 14"
Hips: 40"
Length: 53"