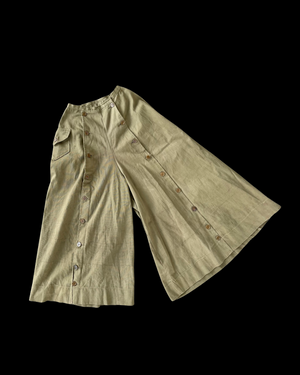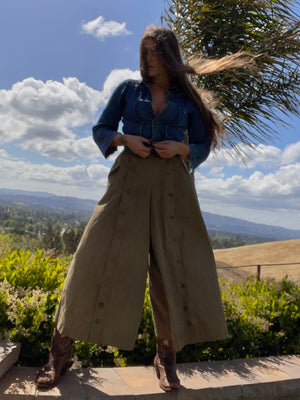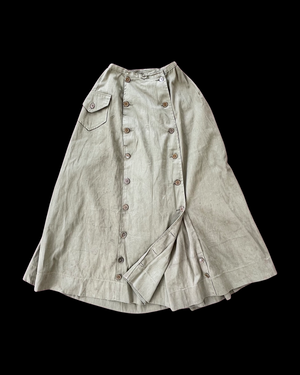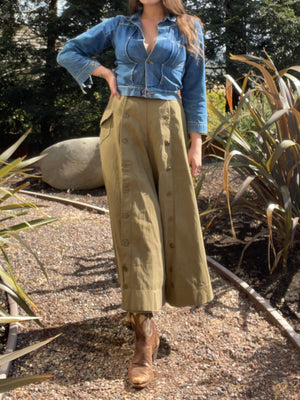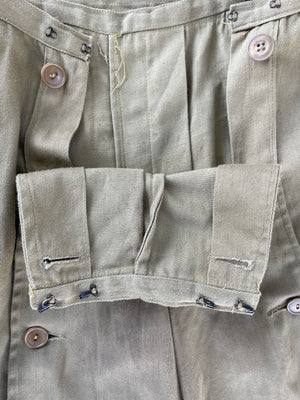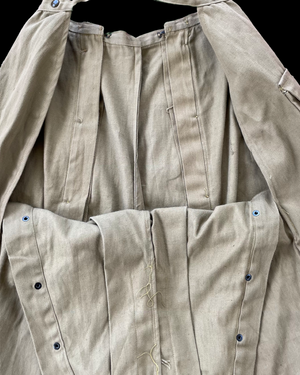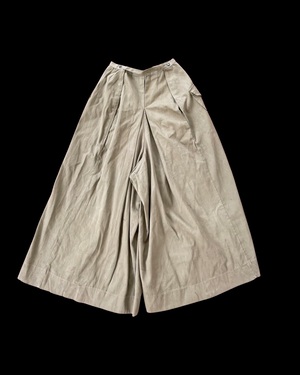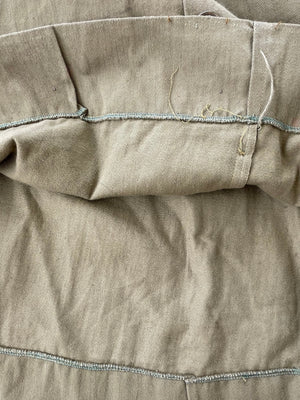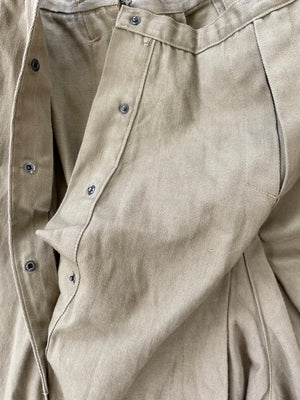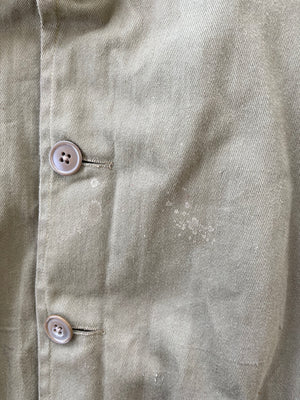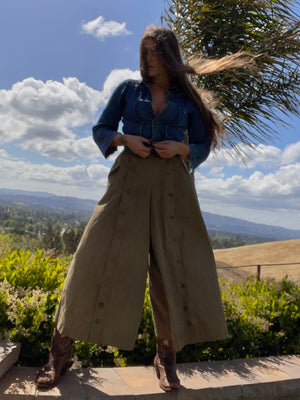 Antique Edwardian Combination Riding Skirt
Early 1900s khaki combination/ split riding skirt that allows. you to leave as pants or unbutton then flip the front panel over horizontally and button down to wear as a skirt. Hook and eye closures at waistband and the back side has hidden snaps that fasten from about hip level up to waistband as shown.
Condition: Great, some replacement buttons, general wear to fabric as shown, Strong and sturdy. Snaps may need replacing over time, but could also be sewn up as well as there is no need to have that part open
Measurements:
Waist: 24" 
Hips: 50"
Rise: 16"
Inseam: 21.5" with 2.5" hem