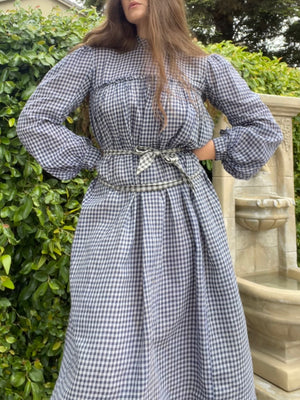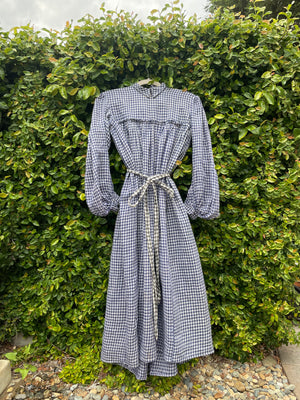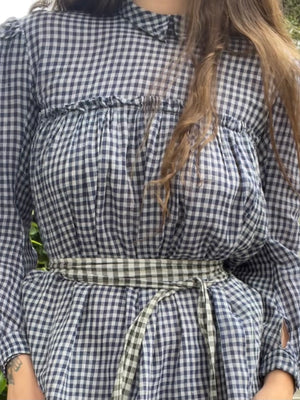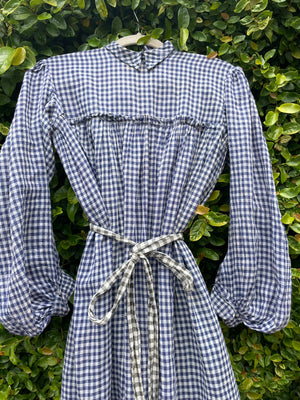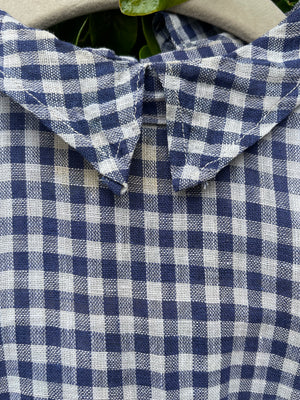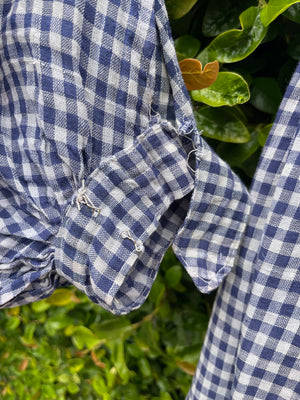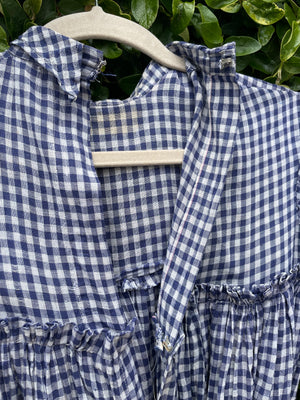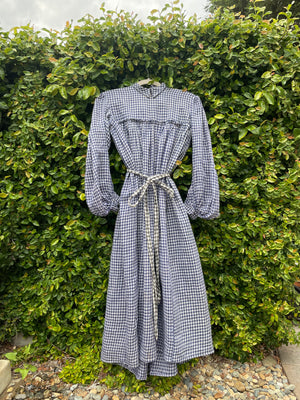 Antique Early Primitive Check Homespun Wrapper Dress Homemade
Really unique and homemade late 1800s/ early 1900s primitive indigo check homespun wrapper stye dress with a matching fabric belt in a contrasting brown homespun fabric. Hook and eye closures up 1/4 of top of dress.
Condition: Great for age; very slight dislocation as shown at neckline
* This item ships fully insured and that is factored into price*
Measurements 
Above Bust: ( at seam ) 38"
Bust: 40" but flexible due to gathering
Shoulders: 16"
Sleeve length: 20"
Bicep: 16"
Waist: open
Hips: open
Length: 45"