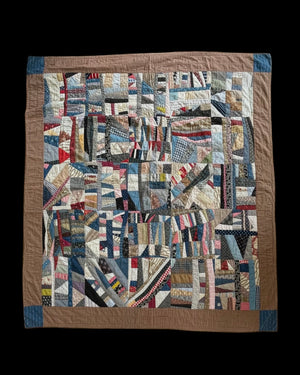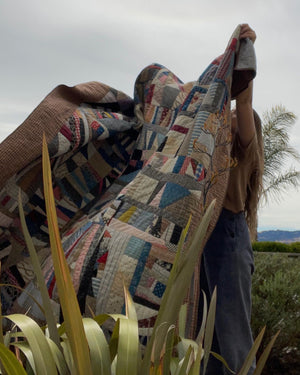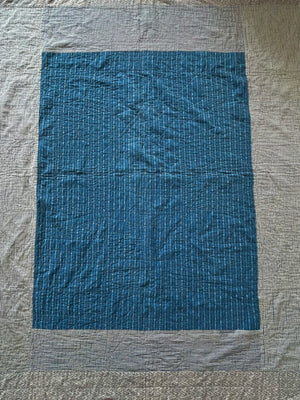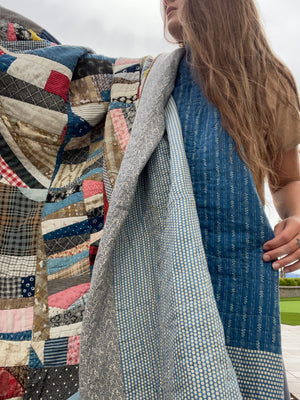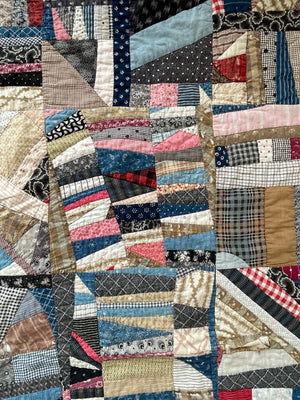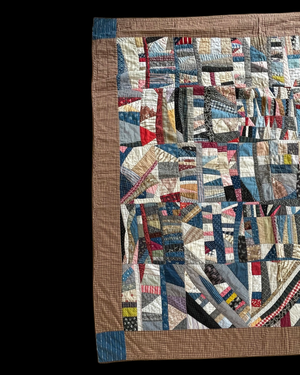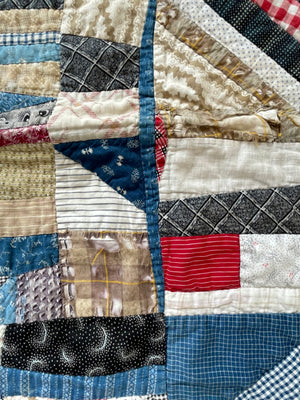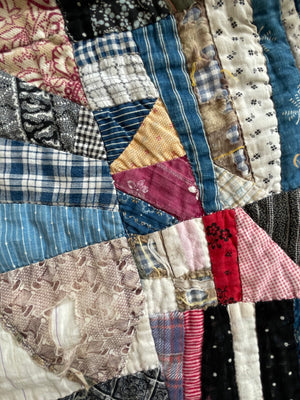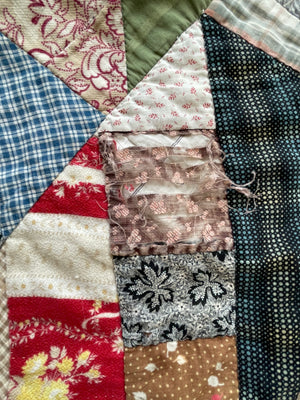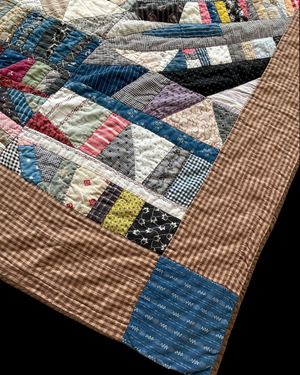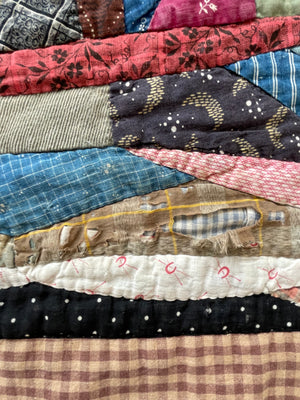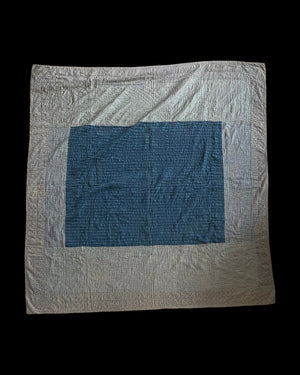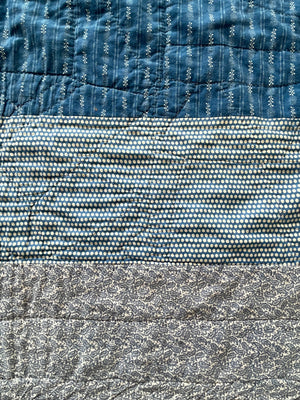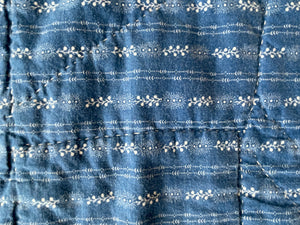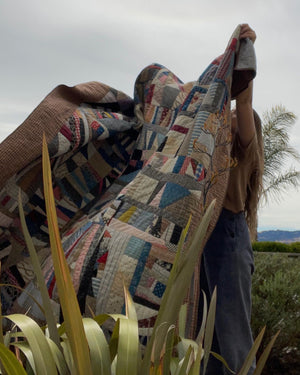 Antique 19th Century Folk Art Cotton Crazy Quilt
Unbelievably stunning 19th century calico, homespun, and turkey red cotton folk art crazy quilt. A vast array of every shade and print of calico and turkey red, with the reverse side being a polka dot cotton, indigo calico, and French inspired paisley floral fabric. Entirely hand stitched. This quilt was quilted over another quilt, as you can see in the photos where there is fabric wear to the top layer, the quilt inside pokes through. 
Condition: Strong and presents beautifully for age; some fabric deterioration to some areas as shown, not an issue overall and reverse side is in great shape.
Measures:
86" by 86" 
just around 7ft squared