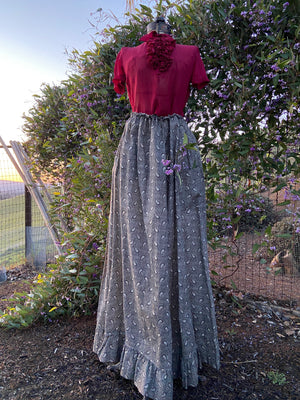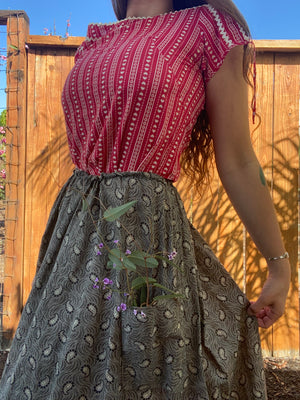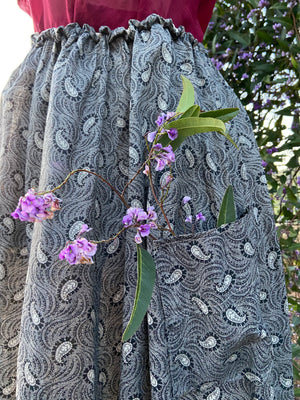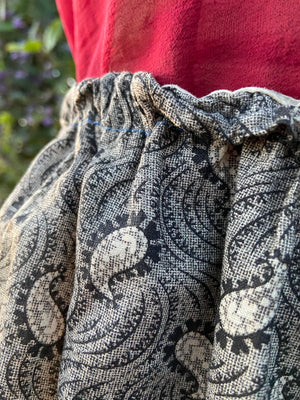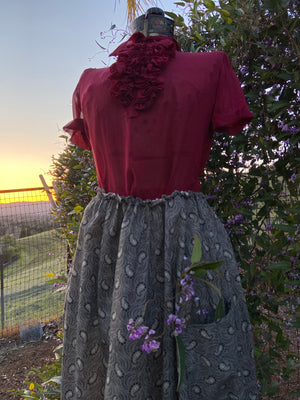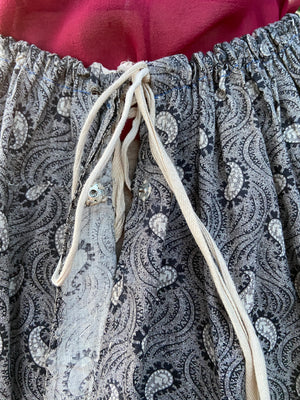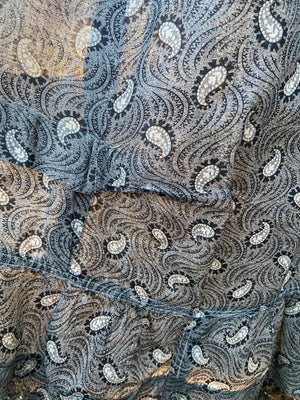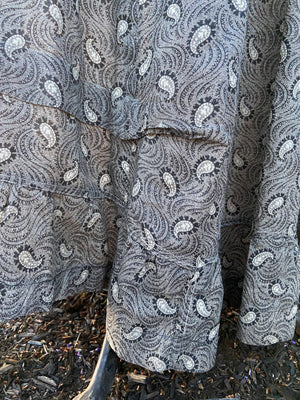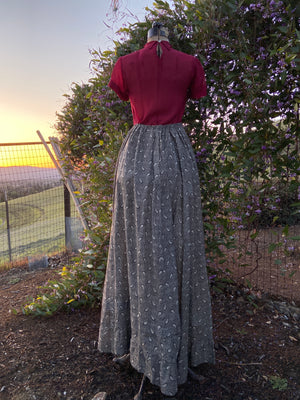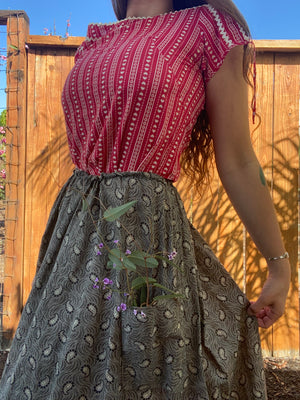 Antique 19th C Paisley Calico Skirt wth Hip Pocket
Perfect black and cream colored paisley calico petticoat/skirt with a drawstring waistband that makes it perfect for a vast range of sizes, truly fits most sizes. IN basically headstock condition. One single hip pocket with blue hand stitching around the gathered waistband. 
Fabric: Cotton
Condition: Like new condition. An area where the bottom ruffle suddenly stops as shown, but nothing else to note. 
Measurements:

Waist: 24-44" comfortably due to drawstring 
Hips: free
Length: 44"