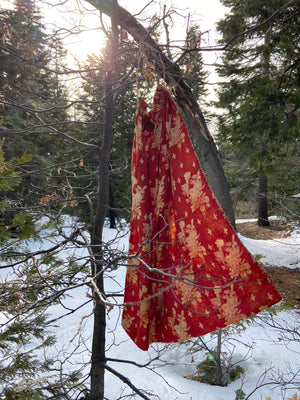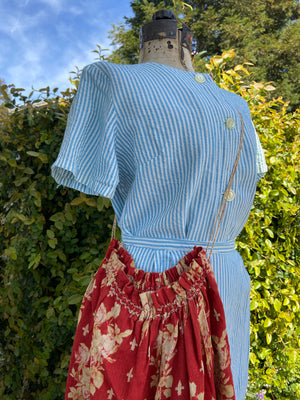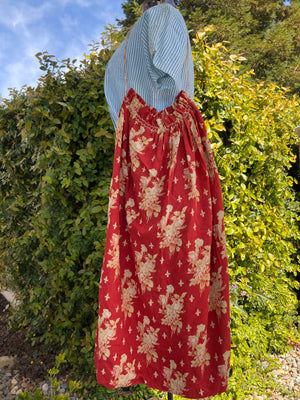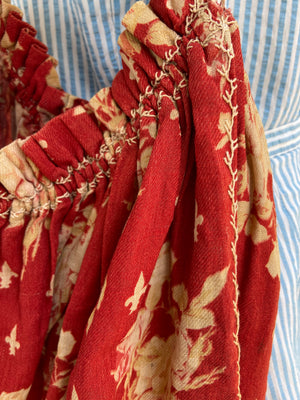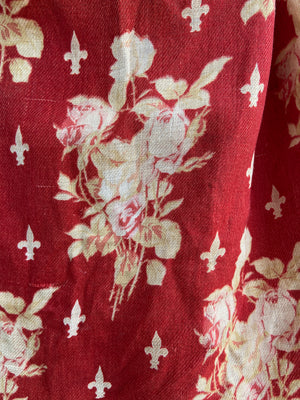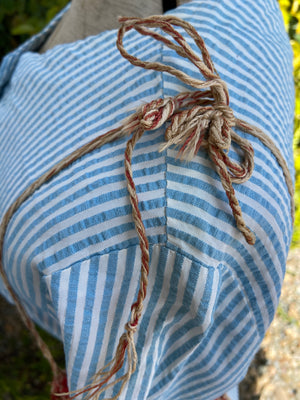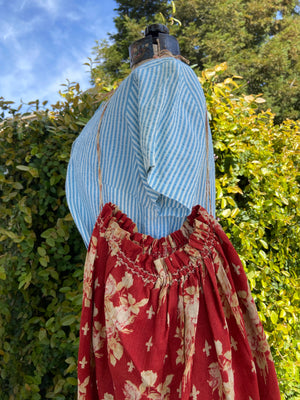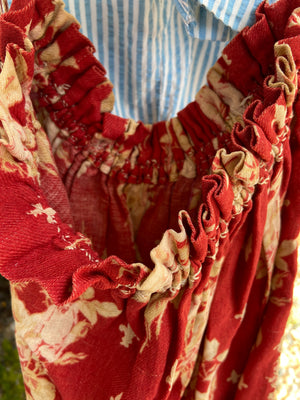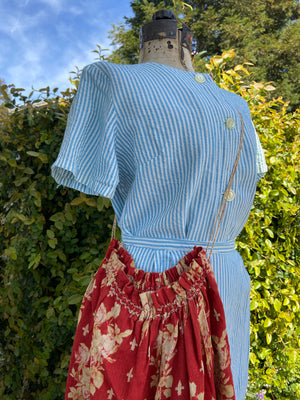 Antique 1800s French Turkey Red Drawstring Bag
Incredible 19th C Hand stitched oversized drawstring bag with a gorgeous forage design. Think, a reticule bag, but about 20 times as large. This could be used as an everyday bag, as the fabric is incredibly sturdy and presents beautifully. Although a drawstring style, the opening of bag is sturdy in place and doesn't open or close much more than where it is at. 
Fabric: Cotton/ Damask
Condition: Great; no major flaws to note; a few small holes and some minor wear to the straps
Measures: 
Width: 25"
Around opening: 20"
Length from top of bag: 30"
Ties measure 18" long and 15" long