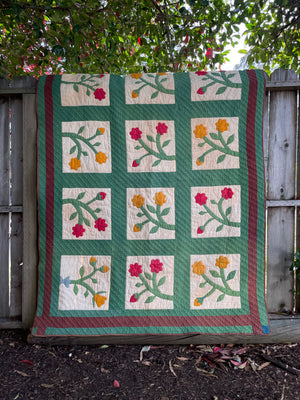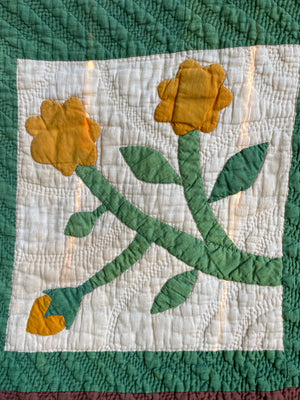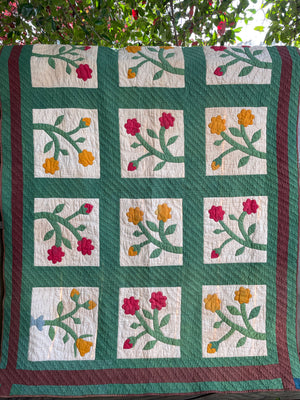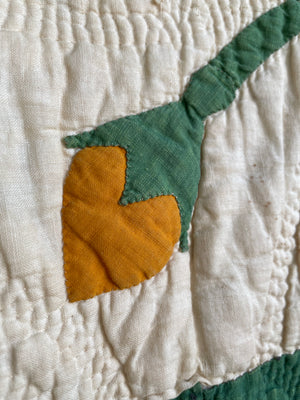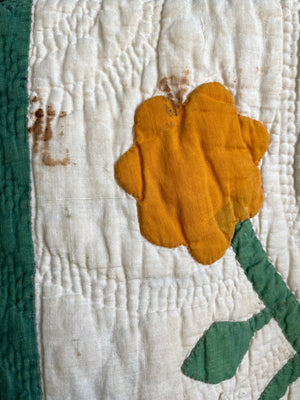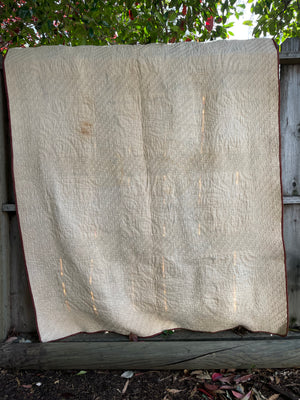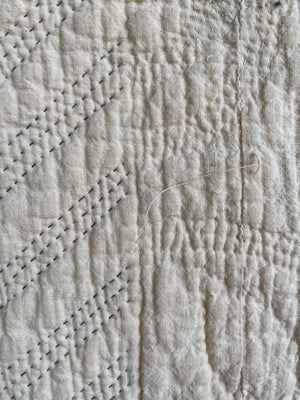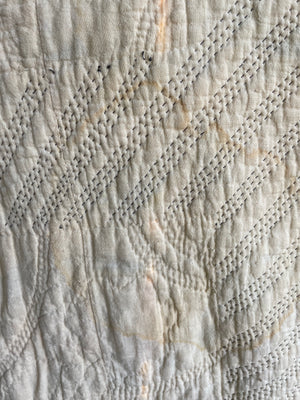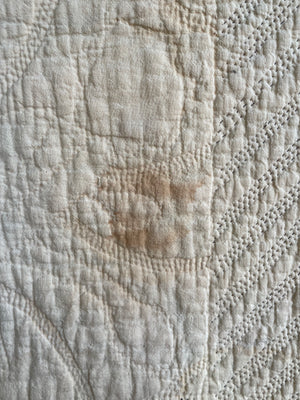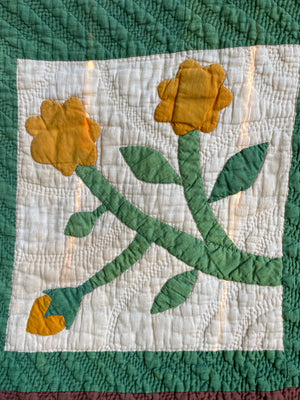 19th Century Roses & Buds Applique Quilt
Late 19th C- then of the century hand stitched "roses & buds" folk art inspired quilt with homemade over dyed green, turkey red, indigo, cheddar, and madder brown. Somewhat modified quilt block pattern with sweet details like the use of black and white quilting thread, indigo corners on opposite ends of the quilt, and one quilt block with tulips in a flower pot instead. Shows that the quilter wanted to contribute their own ideas and spin off a normal quilt pattern. Medium weight quilt with cotton batting, with cotton seeds showing through if you look closely enough. Stunning piece with so much life left.
Condition: Amazing for age, some faint yellowing in areas of white, but faint and consistent with age. Some darker marks scattered, mostly on reverse solid side. 
Measures: 4 ft 10" by 6ft 5"