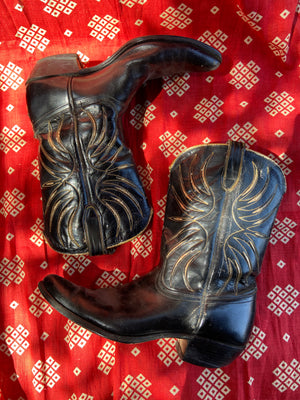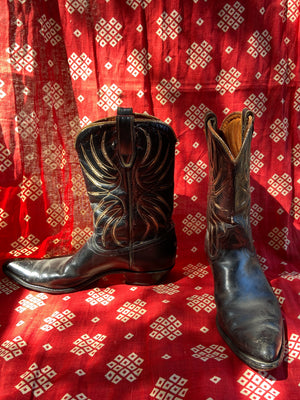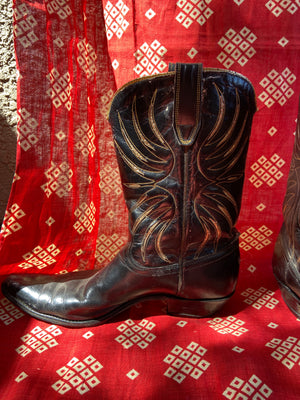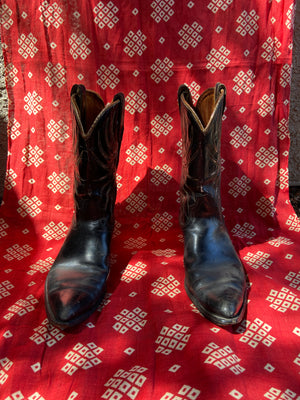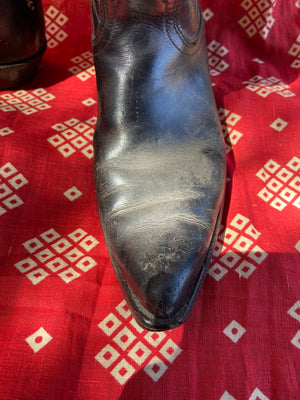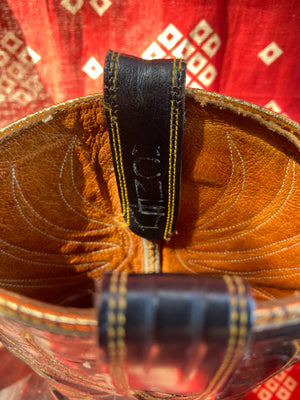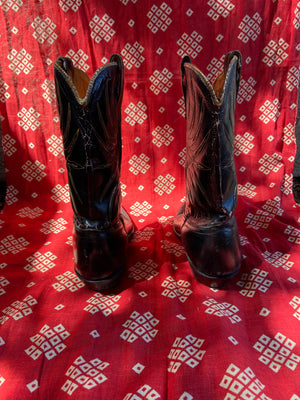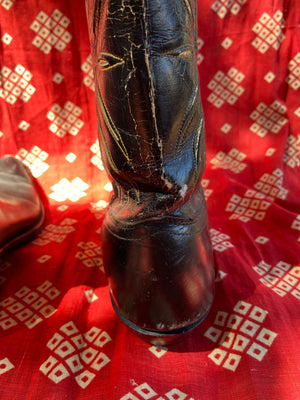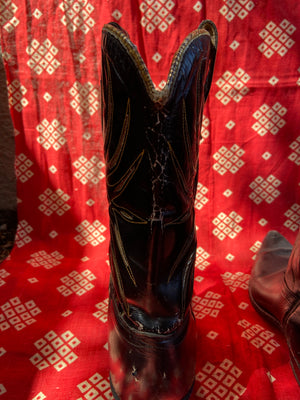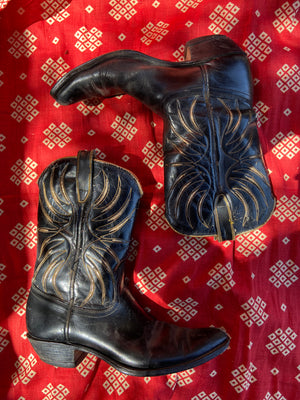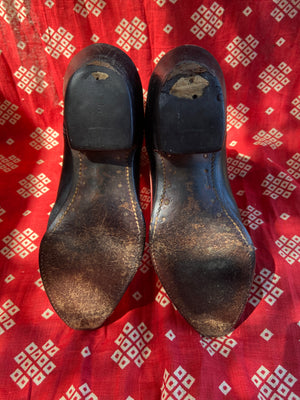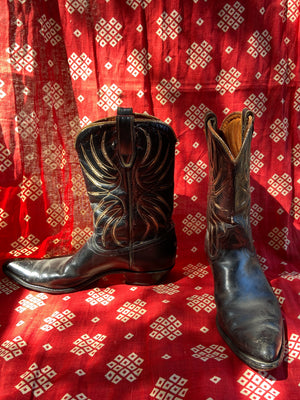 1950s Acme Gold Inlay Cowboy Boots 8.5
1950s black leather ACME pointed toe cowboy boots with gold inlay stitching. 
Condition: pre-loved; for being 70 years old in good shape. There is some peeling to exterior at creases, and some heel wear( mostly to one as shown)
Measures: Fits a Women's 8 1/2 
Heel to toe: 11
Heel height: 1.5"
Total height: 11.5"
Width: 4"