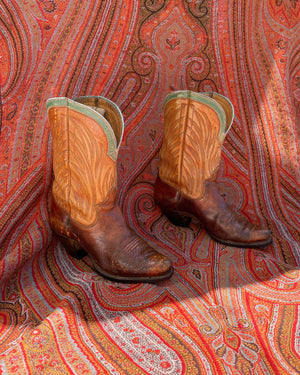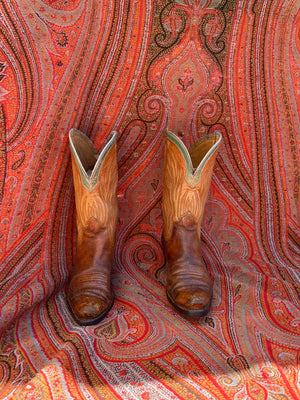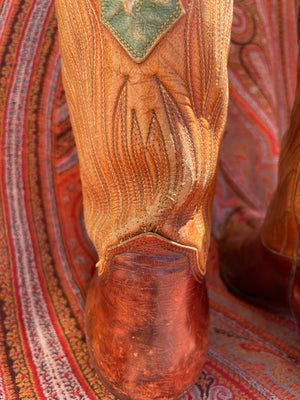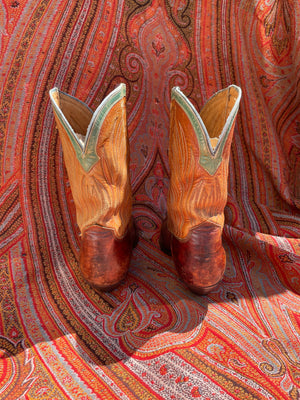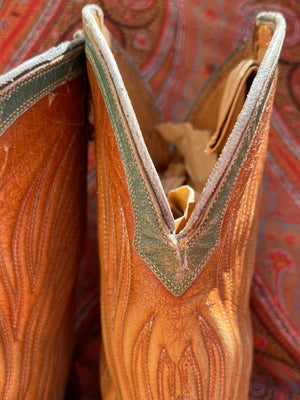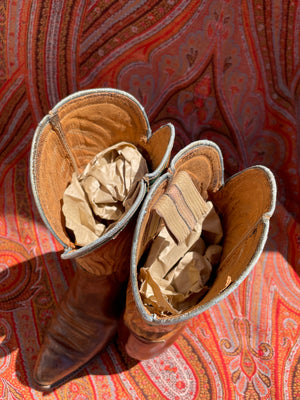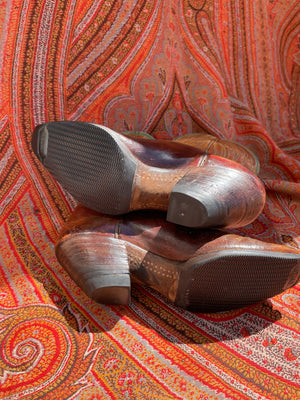 1940s Two Tone PeeWee Cowboy Boots
One of the best pairs of 1940s peewee cowboy boots. Unlabeled Two tone leather with light green trim, fantastic stitching, and newly resoled this past week, and have been priced with that in consideration.
Condition: 
Missing some of the boot pulls on inside, but this does not affect wear, some general fabric wear throughout as shown, very small split at front V shape on one. Overall solid condition for age, and ready to wear.
Measurements: Estimated size 6. Please go off measurements listed 
Outsole: 9 3/4"
Insole: 9"
Width: 3.5"
Heel height: 2"
Height: 11"