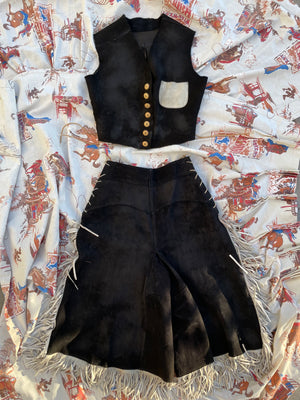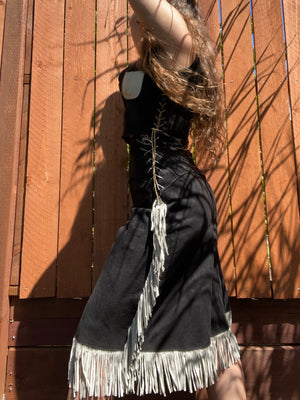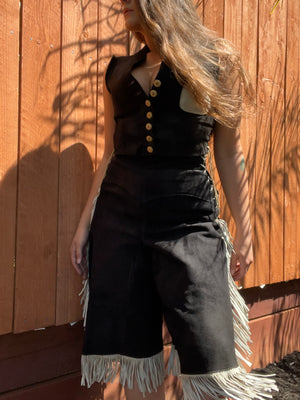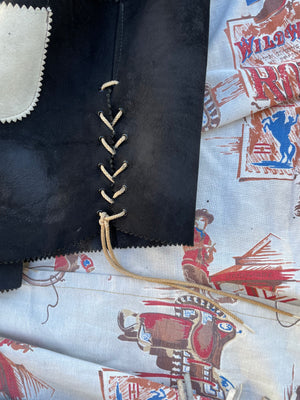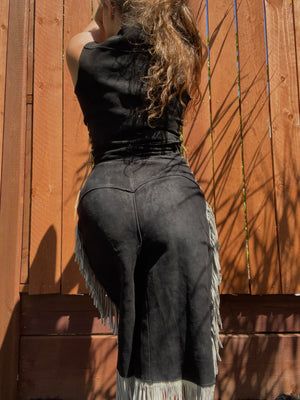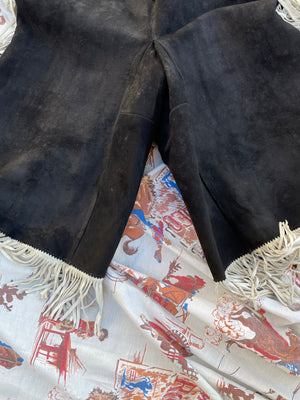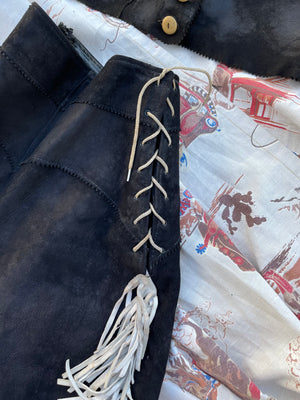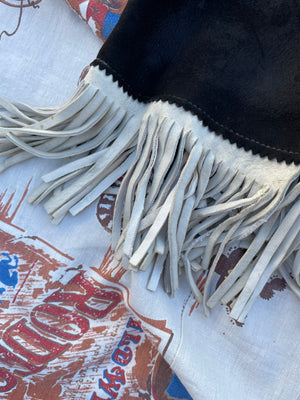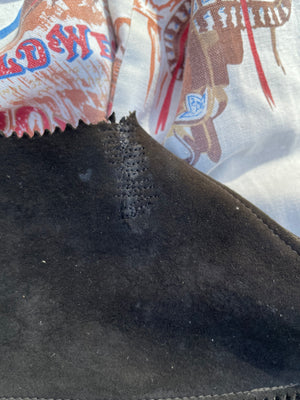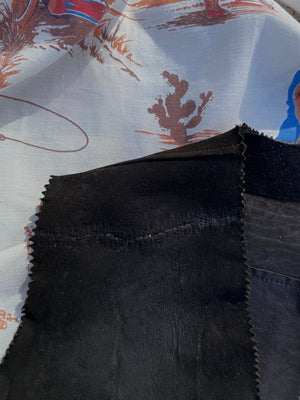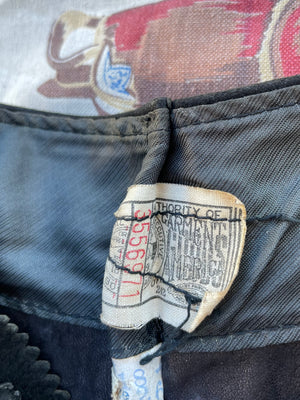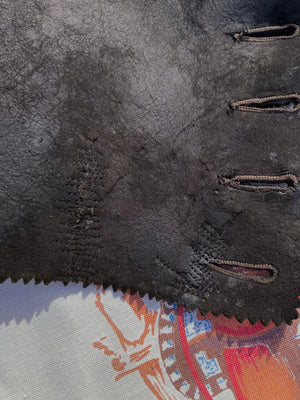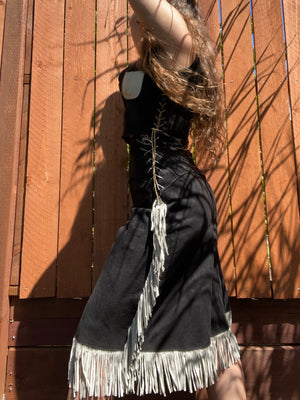 1940s Suede Lace Up Cowgirl Split Skirt Ensemble
Incredibly rare 1940s era black suede leather two piece cowgirl ensemble with button front vest, contrast cream breast pocket, and lace up sides. Split skirt has lace up sides as well with cream leather fringe down sides and at hems. United garment workers of America union tag inside. 
Condition: Good for age- as with most of these pre 1950s leather sets there are tears around the vest and well as reinforced areas with backing as well as thread mends. Can be worn, but with care and best for XS size as to not put stress on fabric. Split skirt is in great shape with general wear to fabric and some discoloration to fringe and small bits of fringe missing. Someone must have dyed it as there is some light color transfer mostly with vest.
Measurements:
Bust: 34" max
Armhole: 17"
Shoulders: 13.5"
Waist: 24" laced down, but can fit up to 28"
Length: 16"
Split skirt waist: 24-26" max / Best for 24/25"
Rise: 15.5"
Hips: 38/39"
Inseam: 18"
Total length: 30"