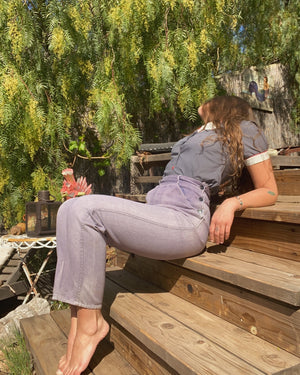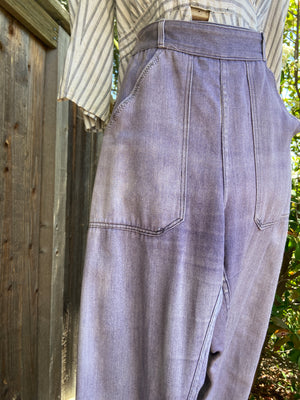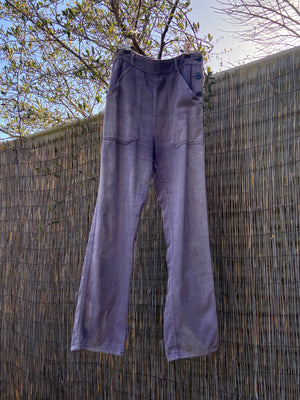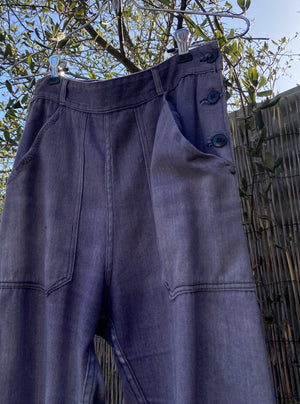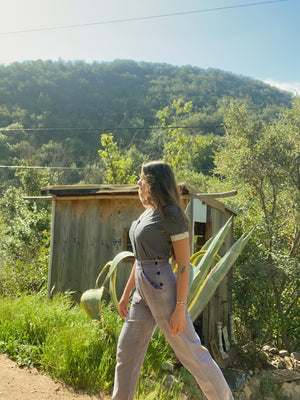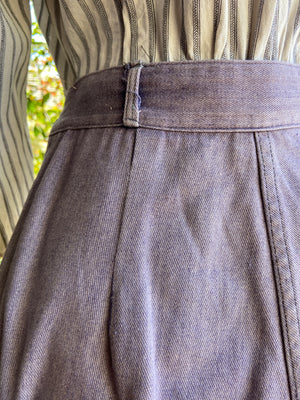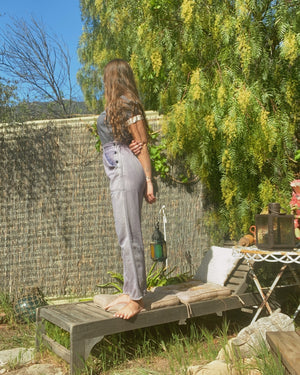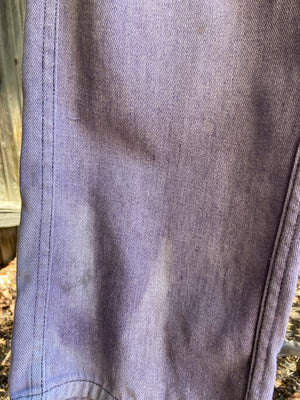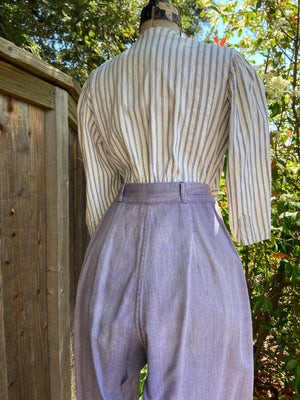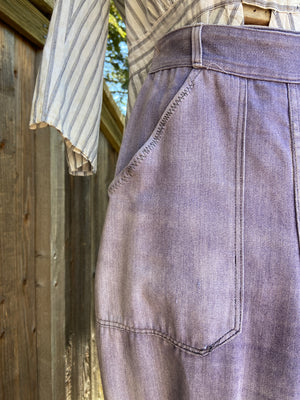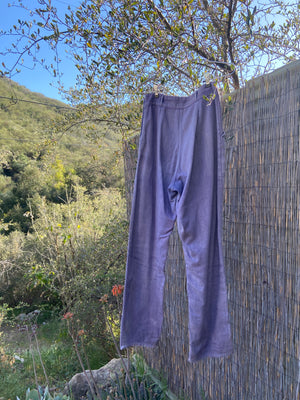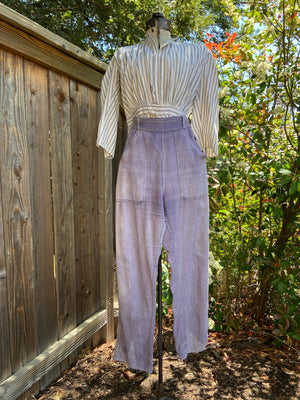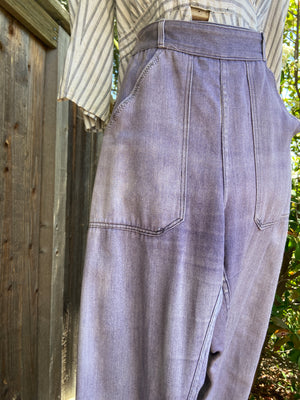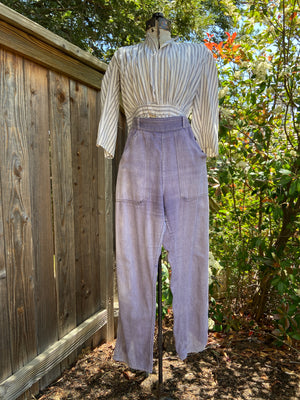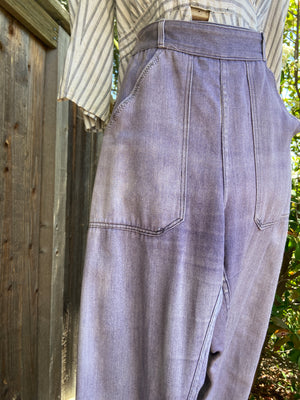 1940s Side Button Faded Moleskin Work Wear Pants
Rare WWII era side button work wear trousers worn in to perfection in French moleskin fabric with the most insane and gorgeous all over fading. Three button closures on sides with hip pockets, and zig zag stitching along the pocket opening. Crazy cool and never seen a pair of side button pants done in this fabric.
Model is 26" waist * 38" bust * 39" hip * 18" shoulders
Fabric: Moleskin
Condition: Good, fading, some obvious wear to button holes.
Measurements:
Waist: 26"
Rise: 13"
Hips: 42"
Inseam: 29"