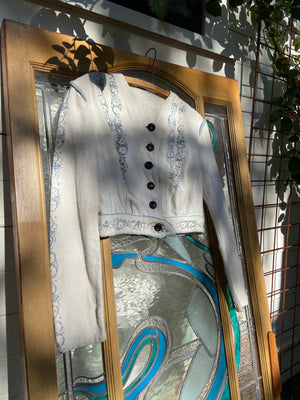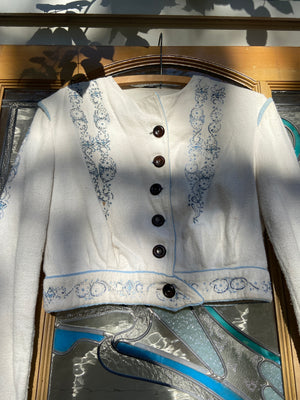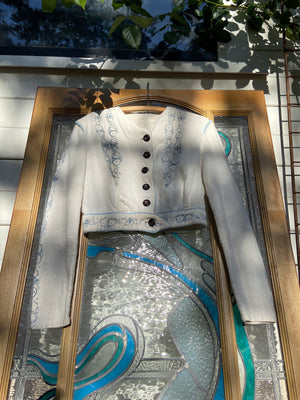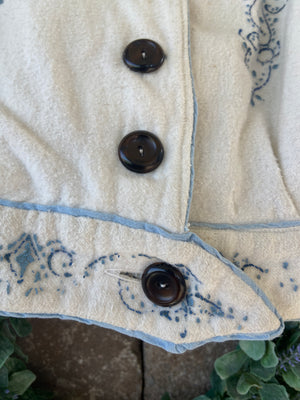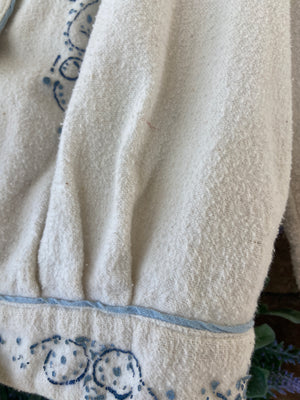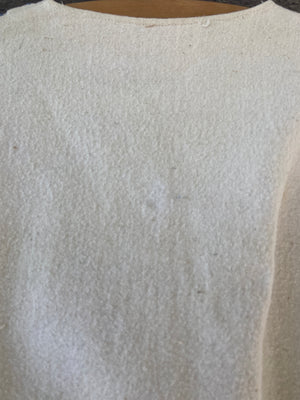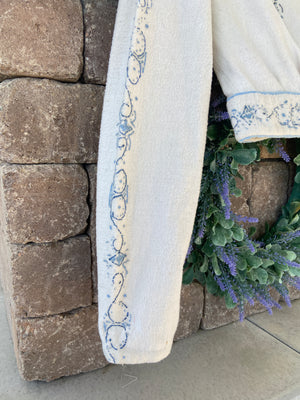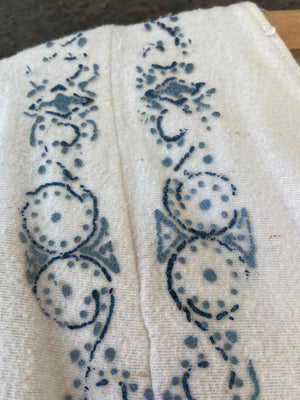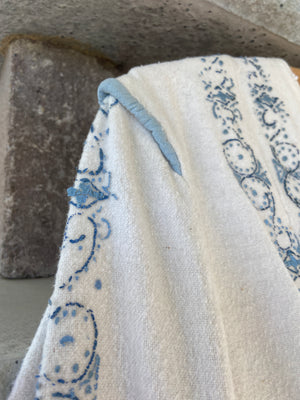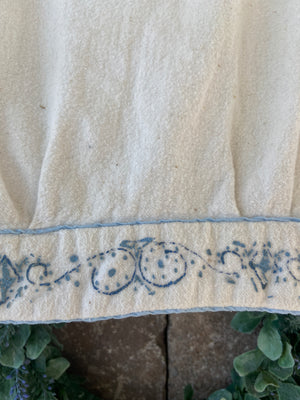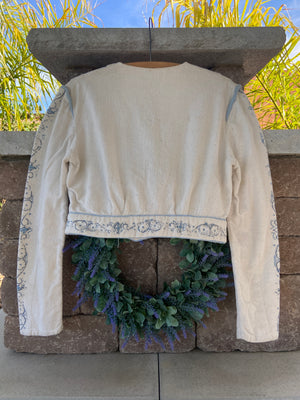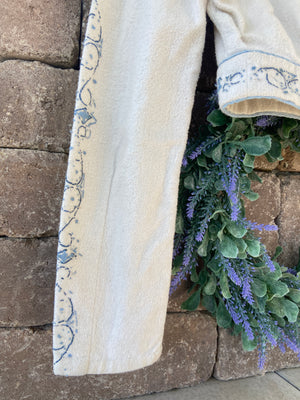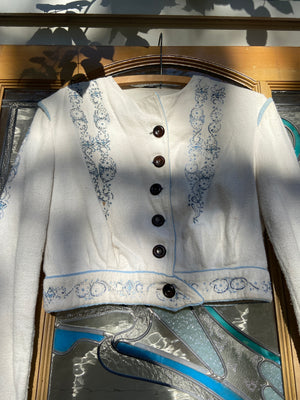 1940s Scandinavian Hand Painted Fleece Blouse
Incredible and unique Scandinavian hand painted button front long sleeve bodice with exaggerated shoulder binding. Vegetable ivory buttons up front and a slightly cropped fit.
Fabric: Flannel cotton
Condition: Good-fair for nature of piece. Due to it being hand painted there are some spots where the paint has fallen off. A small mark on front as shown that is hidden with the front pleat. 
Measurements
Bust: up to 40"
Shoulders: 17"
Sleeve length: 24.5"
Waist: 28/28.5"
Length: 16.5"