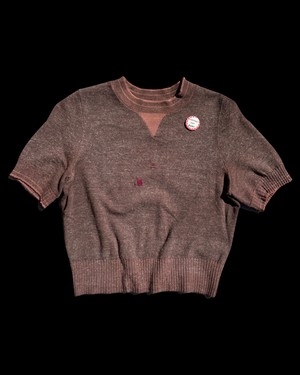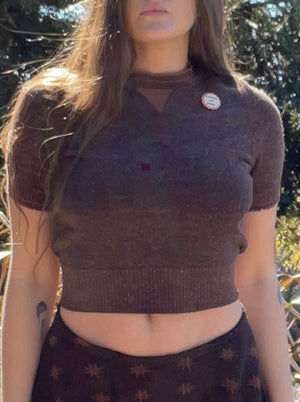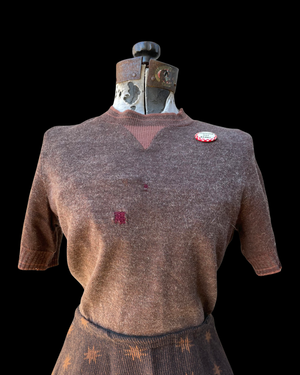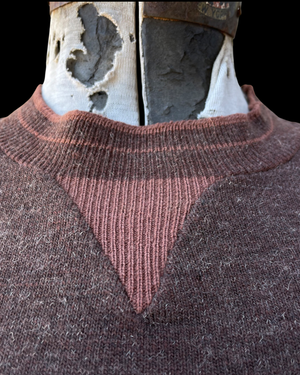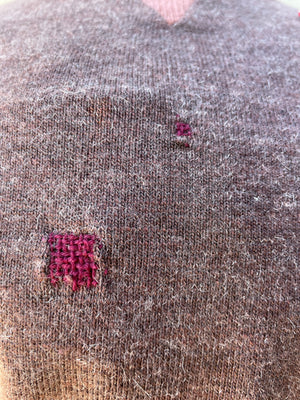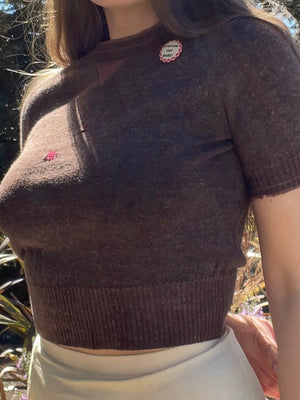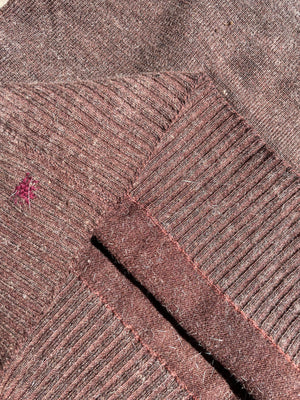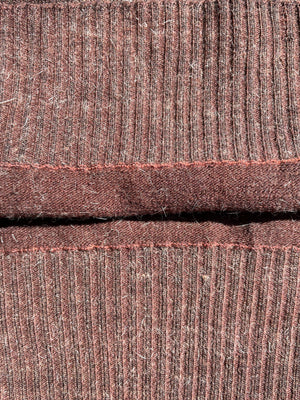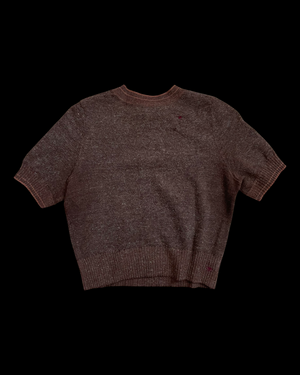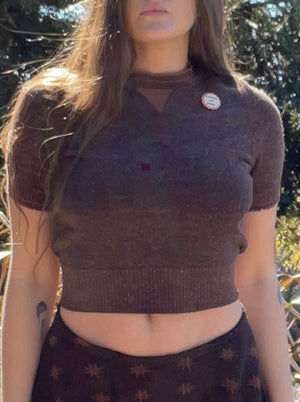 1940s Knit V Stitch Sweater
1940s deep maroon cotton/wool blend knit V stitch t sweater with ribbed hems and neck. Visible darning as shown in a few areas, fabric is soft and worn in nicely. 
Condition: Great, darned as shown, and some small nicks to ribbed areas.
Measurements
Bust: 34-38"
Waist: 26-30"
Shoulders: 14"
Length: 18"