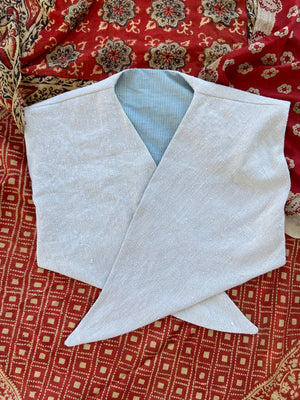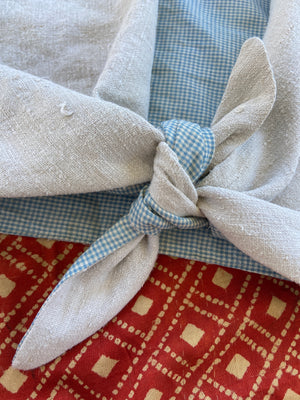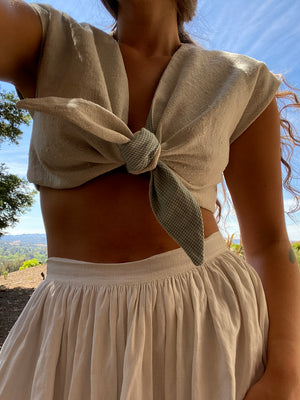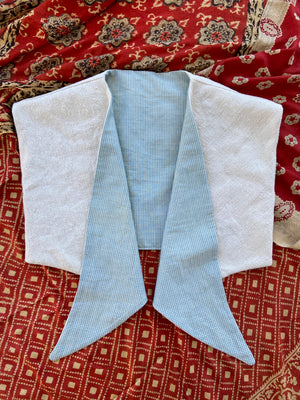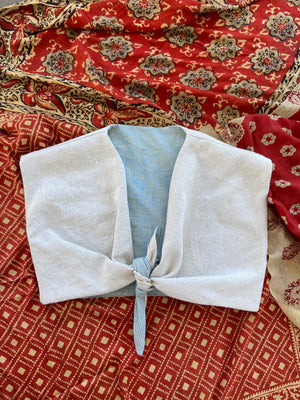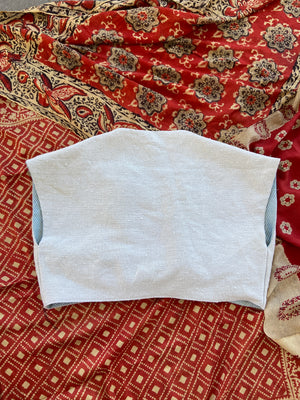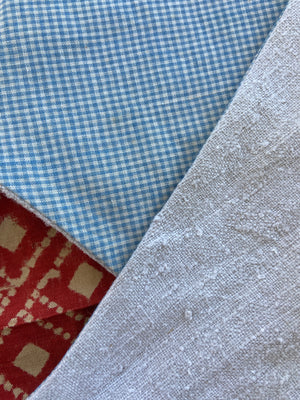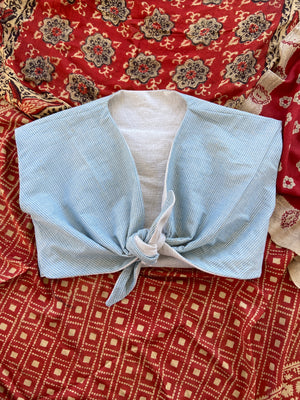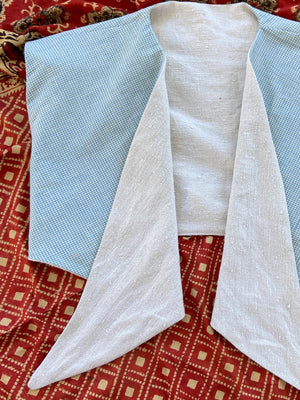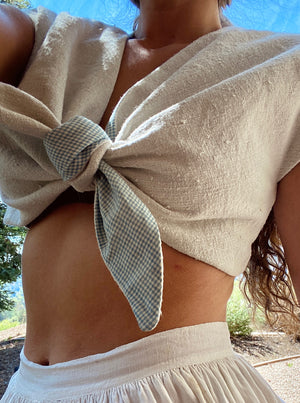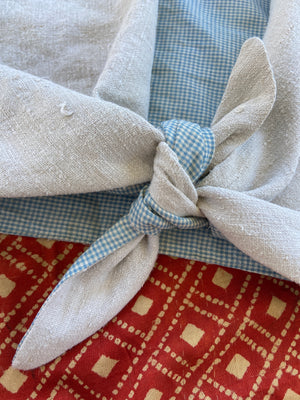 1940's Inspired Linen/ Blue Gingham Tie Front Top
A classic and staple piece for water days. This piece was patterned from a personal favorite from my own collection and features a cap sleeve and open front that can be tied to your desired liking. Fully reversible, one side is made of off white antique linen from the 1800's and the other being an antique blue and ivory homespun gingham .
Fabric: Cotton/linen
Condition: This piece was made from antique fabrics, and small imperfection in the fabric are normal, however there are no major flaws to note. 
 Model is 34" underbust * 38" bust
Measurements:
Bust: Adjustable 
Across Back (underneath bust): 36"
Waist: Adjustable
Shoulders: 20"
Armcycle: 16"
Length: 15.5" ( when tied)