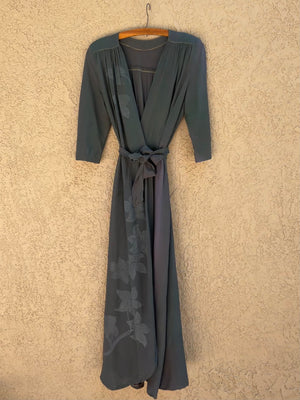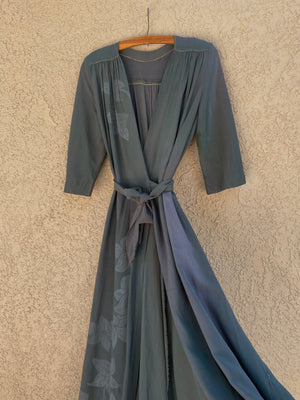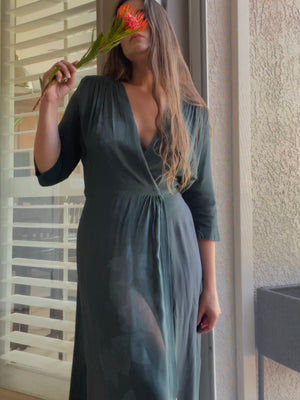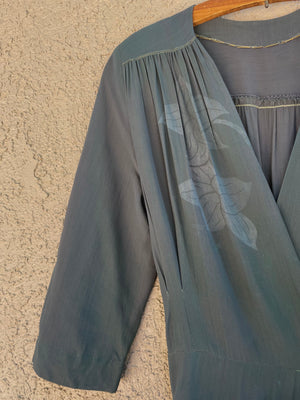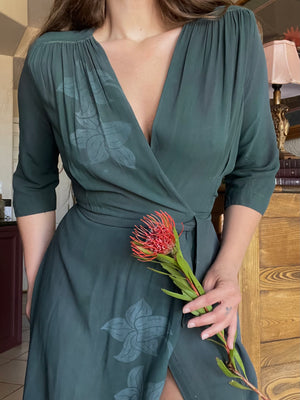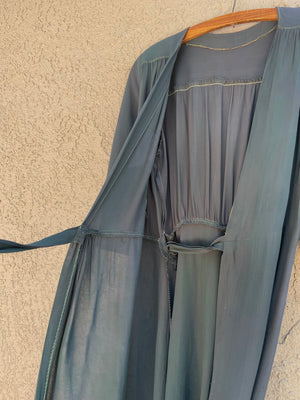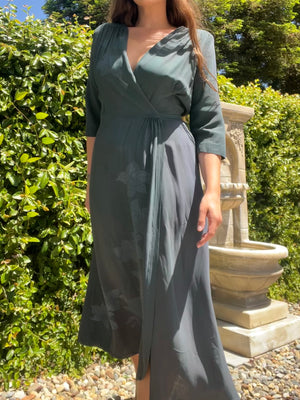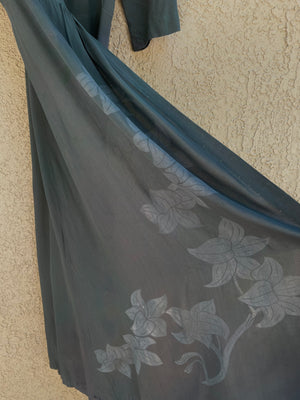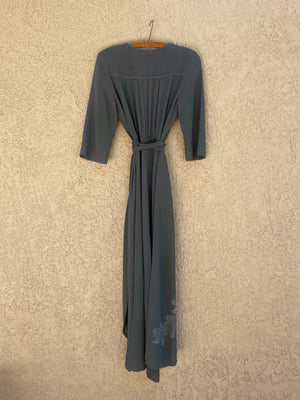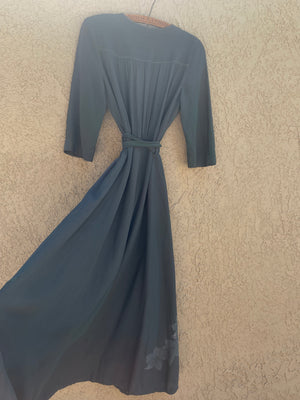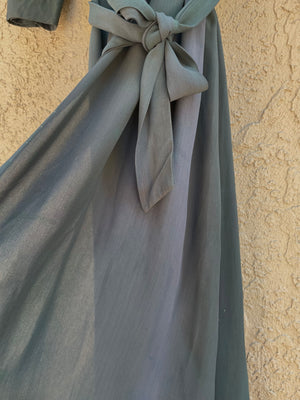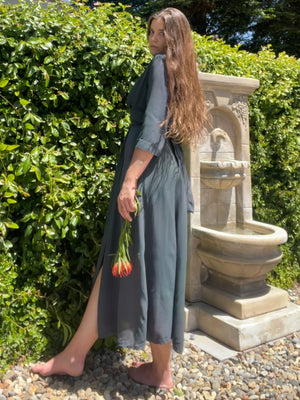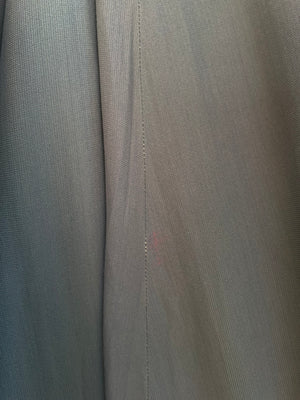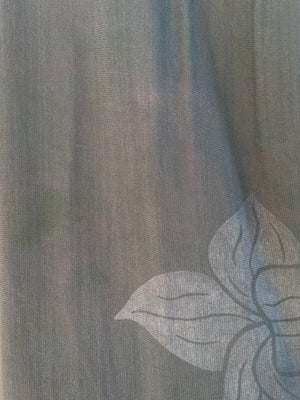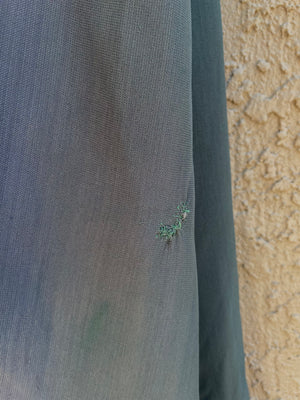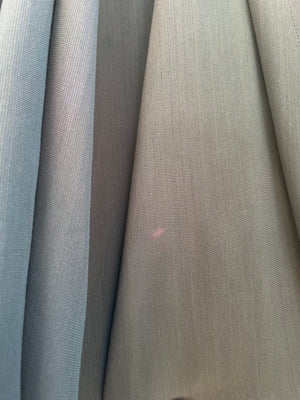 1940s Hand Printed 'Trade Wind Hawaiian Sportswear of Honolulu' Rayon Crepe Dress
Rare and stunning Hawaiian label sportswear piece circa the 1940s. Hand printed emerald green rayon crepe wrap style Hawaiiana dress made by "Trade Wind Hawaiian Sportswear of Honolulu.' Features shoulder pads with wrap ties inside and at exterior of waist.
*This item ships fully insured and that is factored into price *
Condition: Good- slightly as is. Clearly loved and worn in the sun for years; a fair amount of repair work had to be done to get this one in wearable shape. It needed a soak for the smell and the amount of spots/ discoloration, but cleaned up overall nicely. Small darned repair at back, some color fading/ ombré as shown throughout. Hand painted florals have also diminished a little and shown some small spot/ discoloration variations as shown. Overall strong and presents beautifully on. Fading adds a sort of charm to the piece
Measurements
Bust: as small as desired up to 44"
Shoulders: 16"
Sleeve length: 18"
Bicep: 13"
Waist: as small as desired up to 30", but flexible due to wrap
Hips: open
Length: 51 1/2"