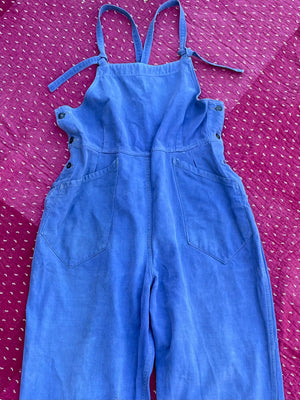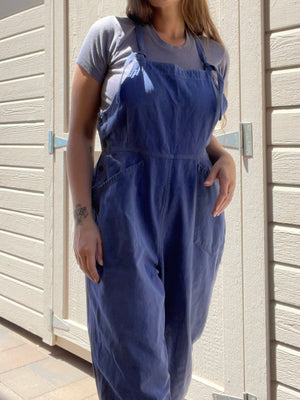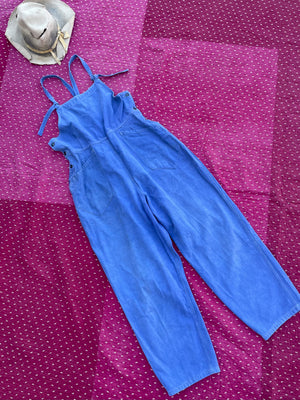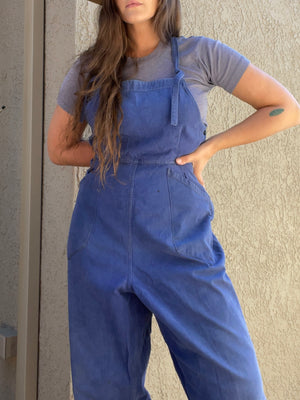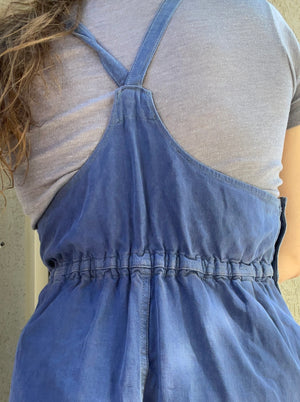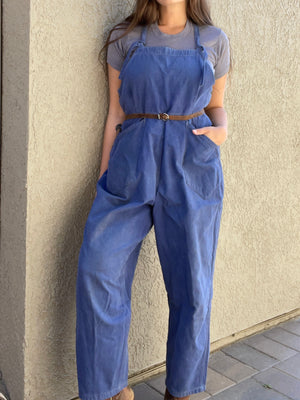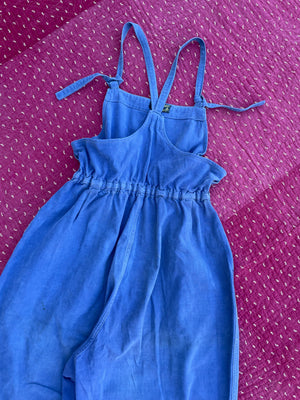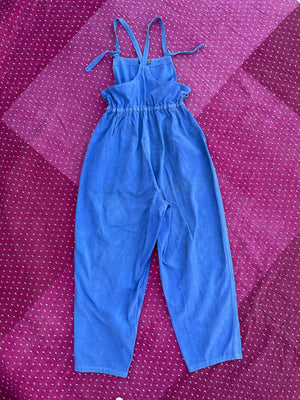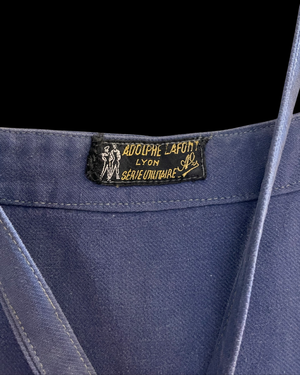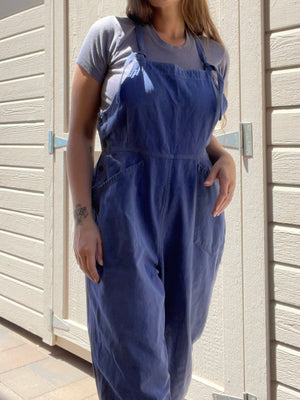 Rare 1940s French Double Side Button Ladies Overalls
Rare 1940s 'Adolphe LaFont'  durable cotton twill double side button bib front ladies workwear overalls with adjustable straps and hip front pockets. Waistband is elasticated so accommodating of a variety of sizes, and a wide leg. 
Condition: Great for age and nature of garment, no tears or holes
Measurements:
Across  bib underarm flat: 17-19" but flexible for larger bust than this
Waist: 28-32"
Shoulder to waist seam: 16.5"
Shoulder to crotch: 32"

Rise: 15"
Hips: 47" max
Inseam: 26"
Thigh: 32"
Length 55"