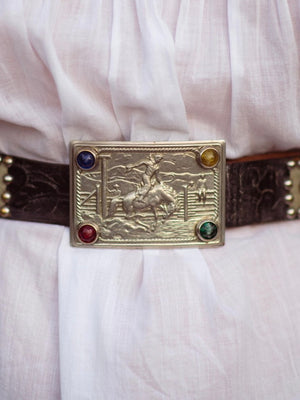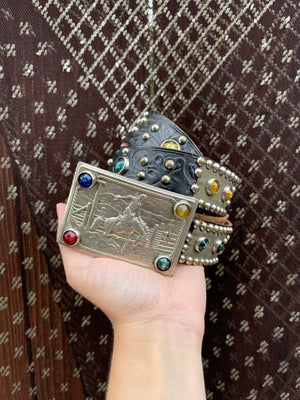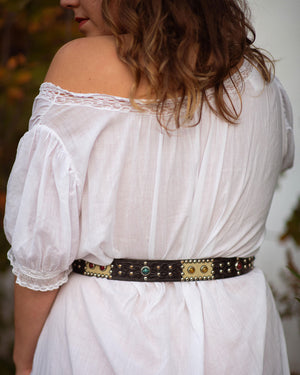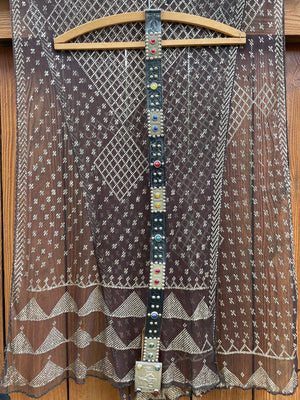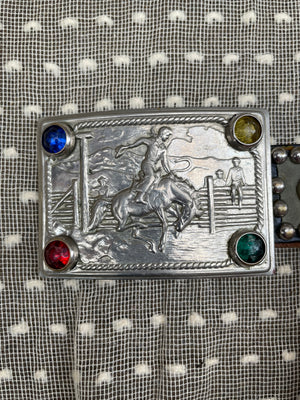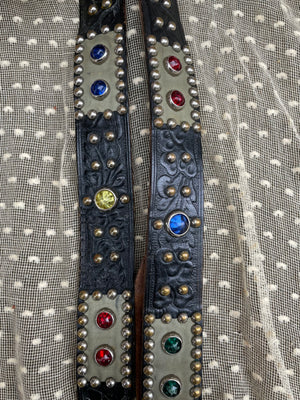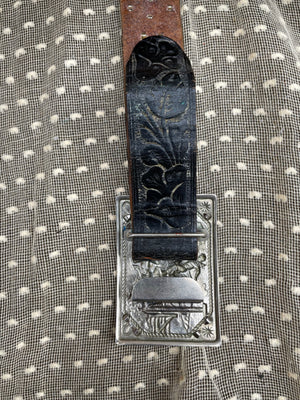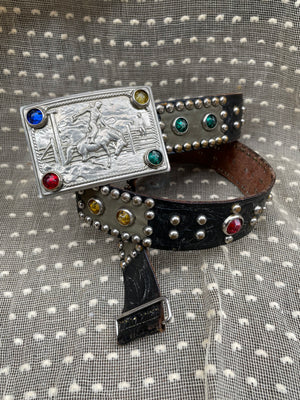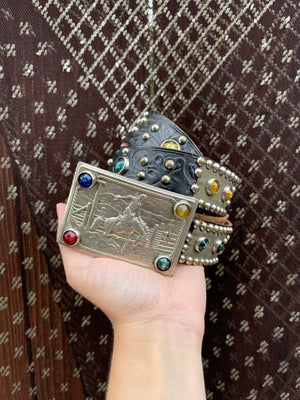 1940s/50s Studded Western Belt With Jewel Cowboy Buckle
Really unique 40s/50s studded and jeweled engraved leather western belt with a cowboy on horse buckle and jeweled corners. Buckle easily can slide as shown to fit a smaller or lager size. 
Condition: Great
Measures:
Size: fits 30" - 36" waist
Width: 1 1/2"
Buckle size: 3 1/4" by 2 1/4"