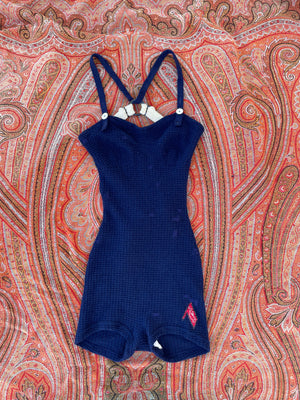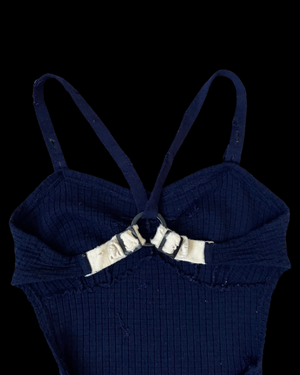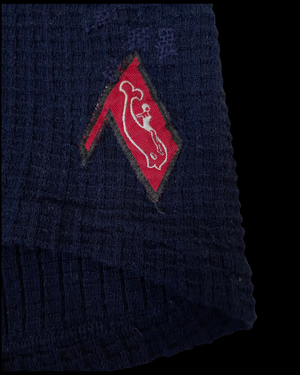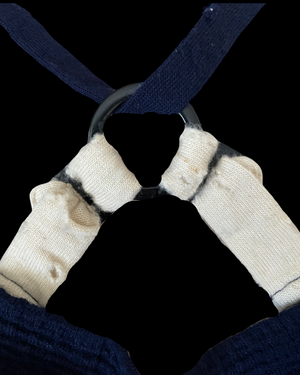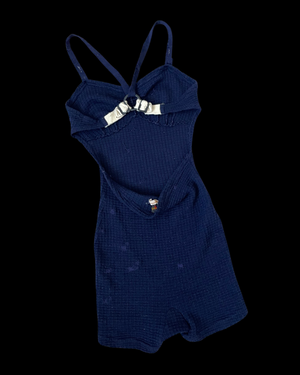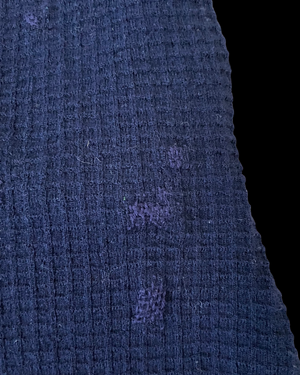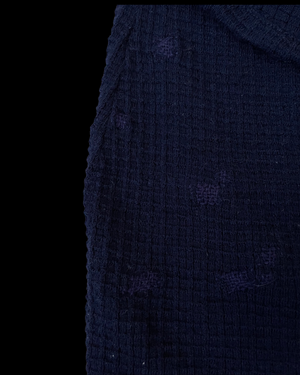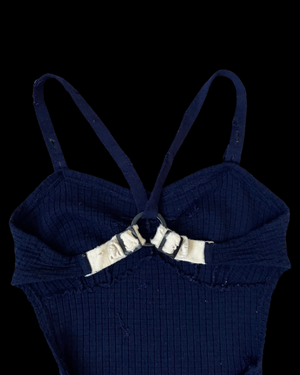 1930s Wool Open Back Swimsuit
1930s 'Porolastic - Pfiiller of Frankfurt Baden-Baden' wool open back swimsuit with cross straps. Swimmer girl riding whale logo at front hem,
Condition: Good for age, 25+ darned holes and some wear to straps as shown in photos. Wears well and presents beautifully for age 
Measurements fits a range of sizes due to stretch 
Bust: 30- 38"
Waist: 22- 30"
Hips: 40" max
Shoulder to crotch: 30" with adjustable button straps 
Leg opening: 16-22"