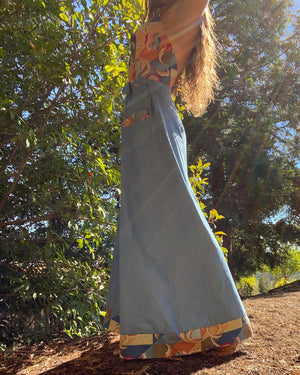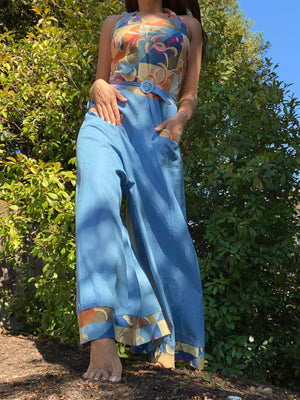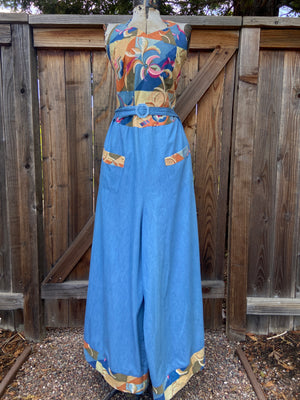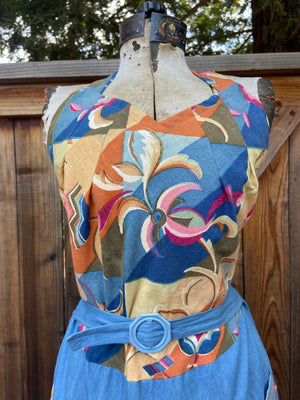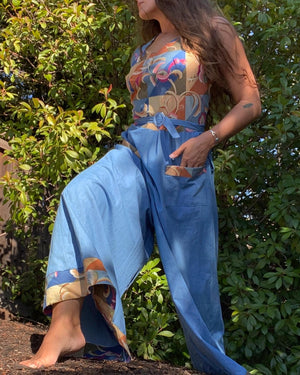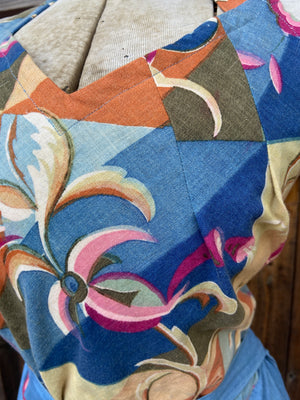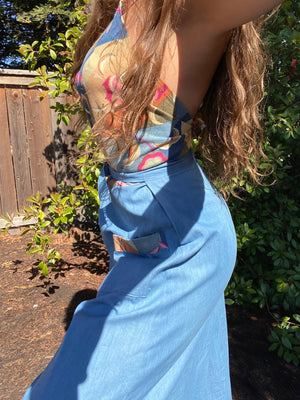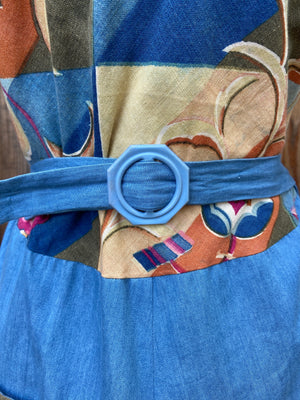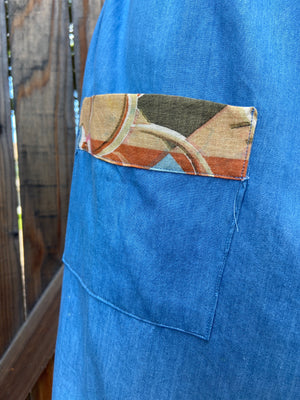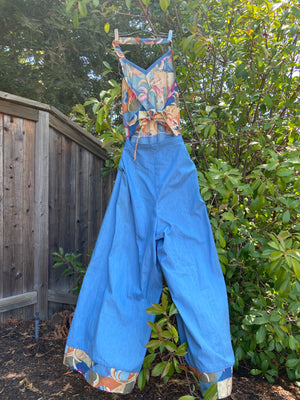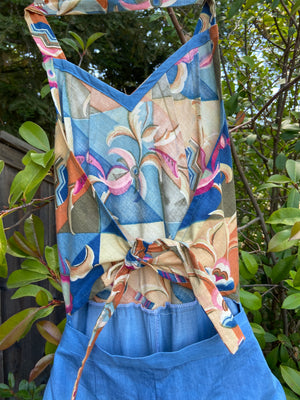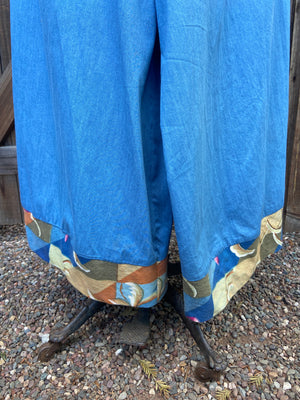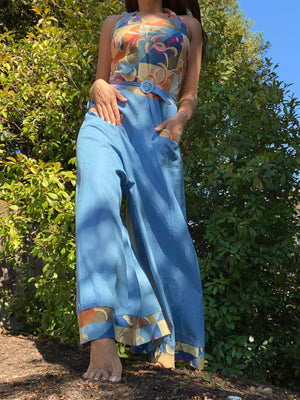 1930s Style Handmade Chambray Beach Pajamas
Incredible handmade beach pajamas made from vintage chambray and deco barkcloth fabric. Definitely made later on that the 1930s, but made from a 1930s beach pajamas pattern, they have a halter style with button closure at back neck, and ties around the bust, with a wrap style belt at the waist that closes with a period correct 1930s buckle. Extremely wide, sweeping legs wth barkcloth border trim, these are so incredible on and are definite show stoppers.
Fabric: Chambray and barkcloth
Condition: Great, no flaws to note
Measurements 
Bust: 34-40"
Waist: 26-30"
Hips: 44"
Inseam: 25"
Total length from shoulder 59"