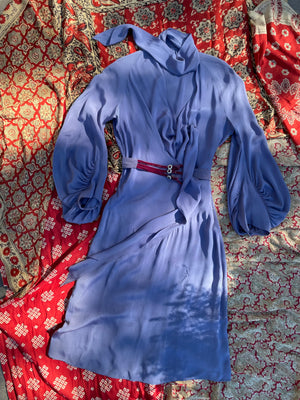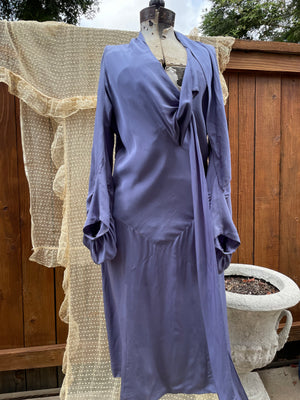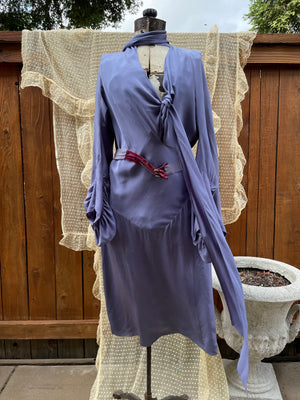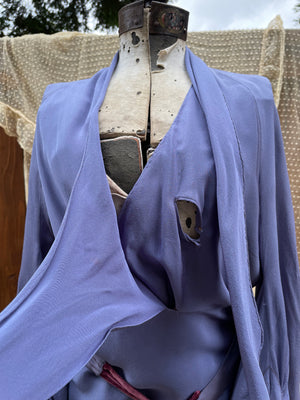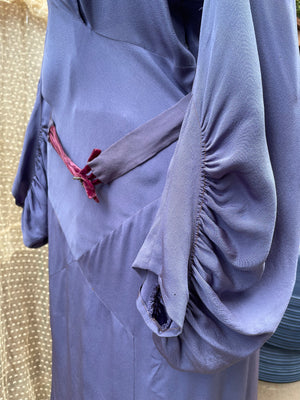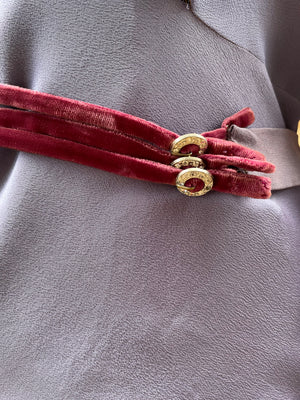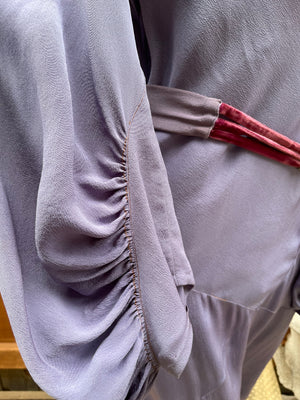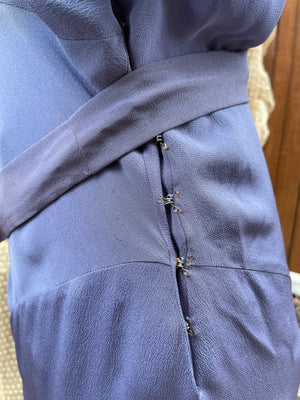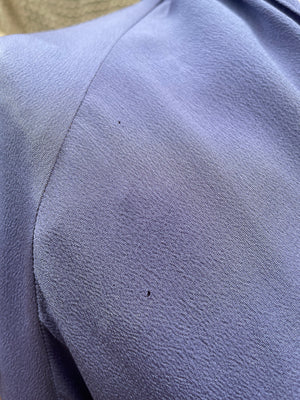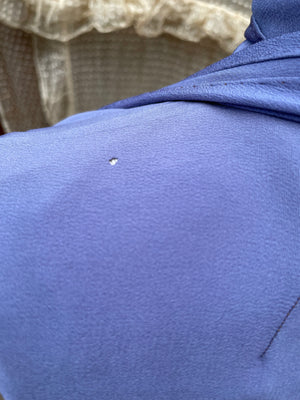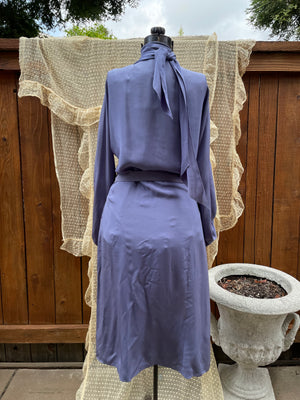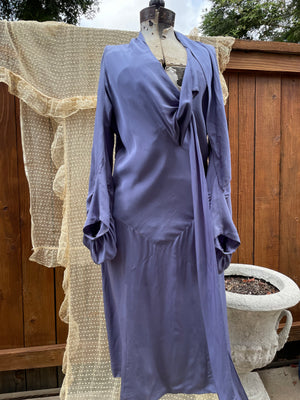 1930s Periwinkle Rayon Crepe Balloon Sleeve Midi Dress
Stunning 1930s periwinkle dress with huge, billowing bishop sleeves, a tie feature at the waist and neckline, and rhinestone and velvet belt. This dress can be styled and worn in a few ways as shown. Side seam hook and eye closures at the waist.
Condition: Good, a few tiny holes as shown in photos, and some very slight fading, as well as some missing lapses in thread on sleeves seams,  otherwise great. Presents beautifully
Measurement:
Bust: 42"
Waist: 32"
Shoulders: free
Hips:41"
Length: 46"
Belt: 31: waist where hook and eyes are at