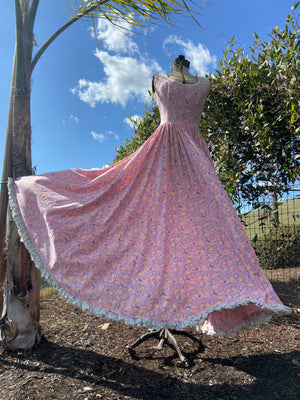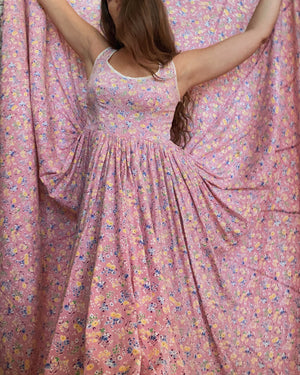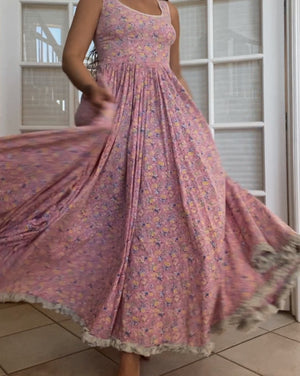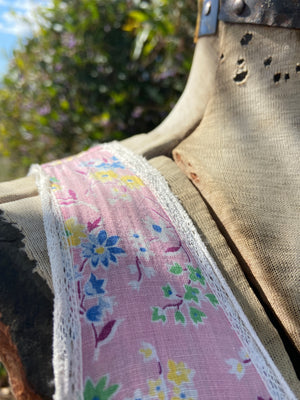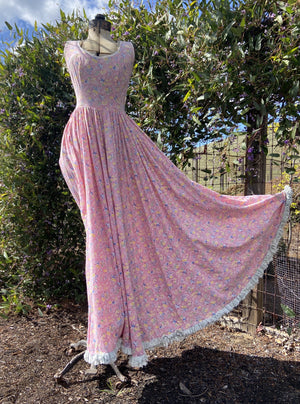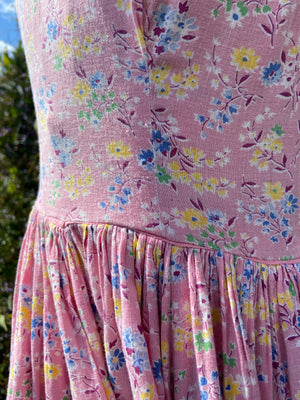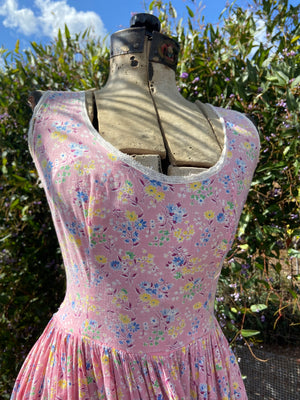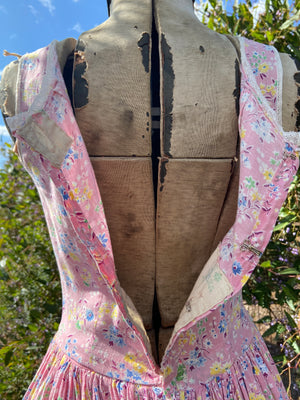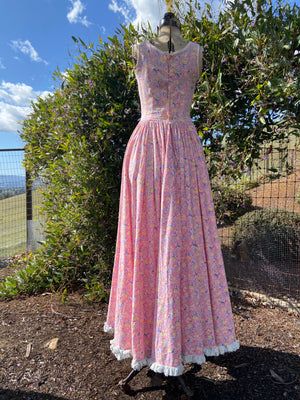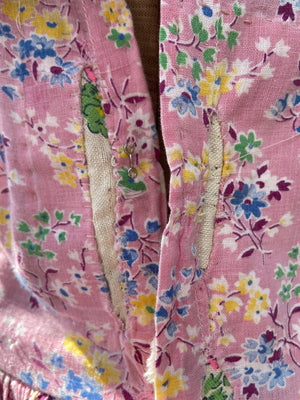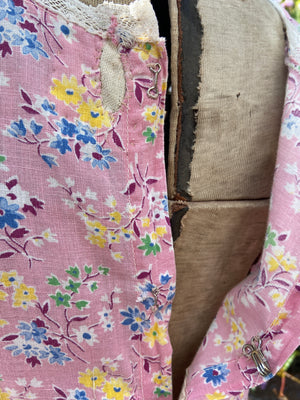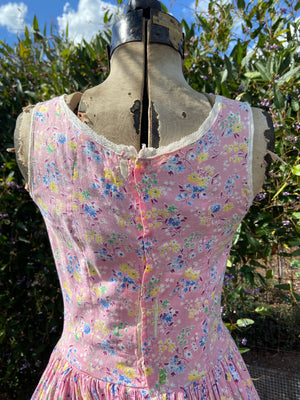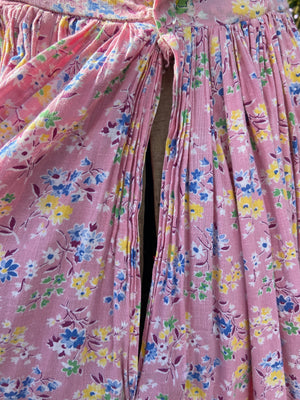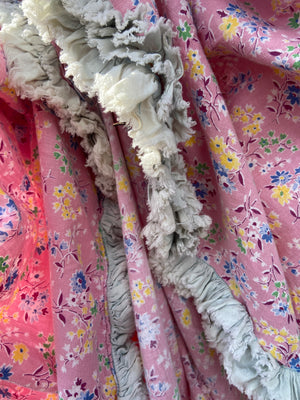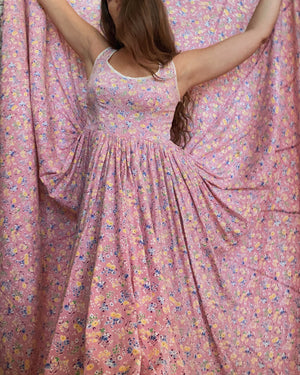 1930s Pepto-Pink Handmade Floral Feedsack Maxi Dress
Insane 1930s handmade feedsack dress with the most fun floral print feedsack fabric, and trimmed in a slate grey double layered ruffle hem. A HUGE full skirt that moves so nicely when on a body. 
Fabric: Feedsack
Condition: Good-fair for age; there is some fading and thinning of fabric in areas and straps, and similar feedsack repairs as shown ( mostly on back where hook and eyes are.) Overall good, and presents nicely.
Measurements:
Bust: 32-34"
Waist: 25" ( Hooks can be moved to make this fit a 26" comfortably)
Armhole: 17"
Shoulder to waist: 14.5"
Length: 55"
Hips: free