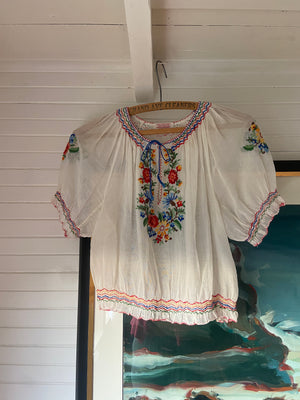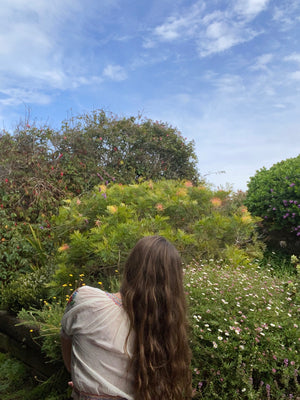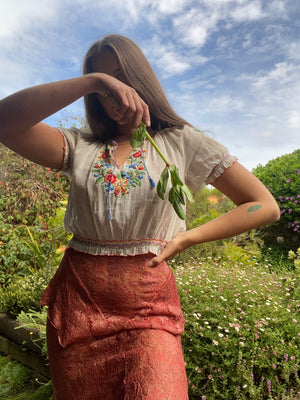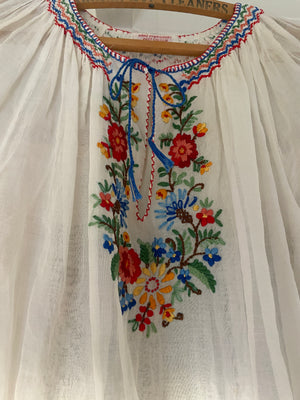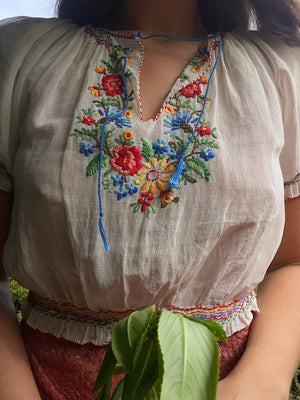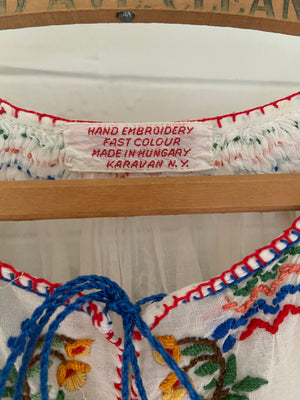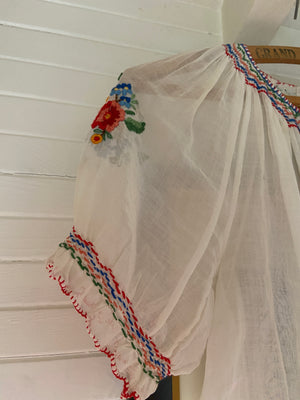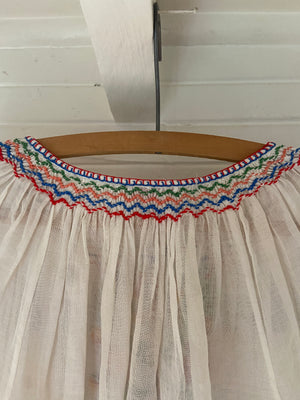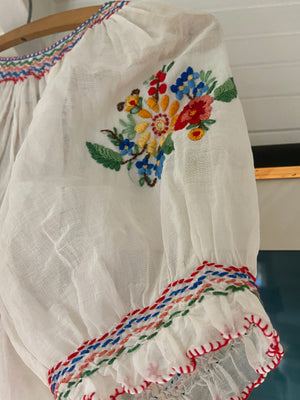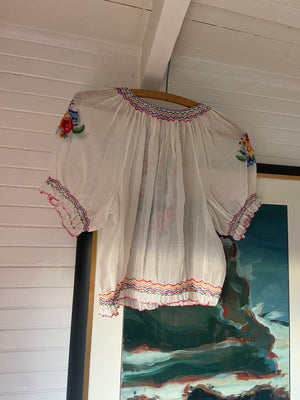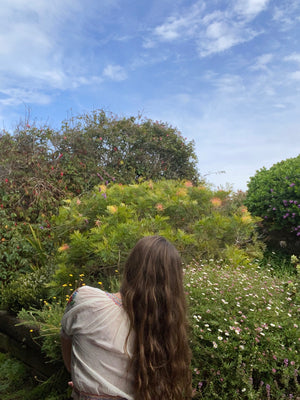 1930s Hungarian Hand Embroidered Peasant Blouse
1930s fine cotton hand embroidered and smocked peasant blouse. Multi-color embroidery on white with snaps at the side seam and tie at neckline.
Condition: great, no flaws to note
 Model is 5'5 * 37" bust *  26/27" waist * 39" hips 
Measurements:
Bust: 39" max
Waist: 28 resting up to 30" max
Shoulders: open
Length: 17"