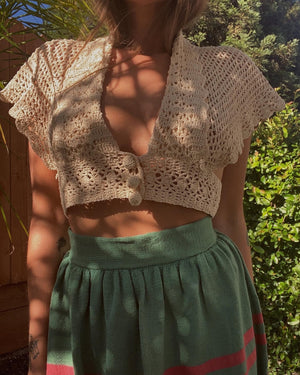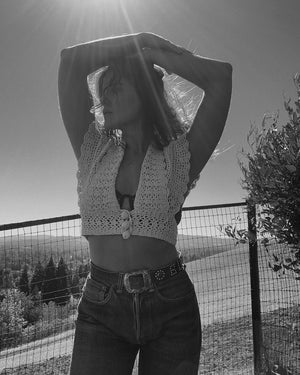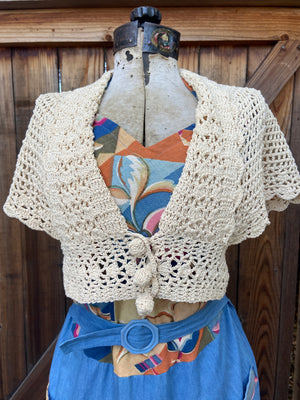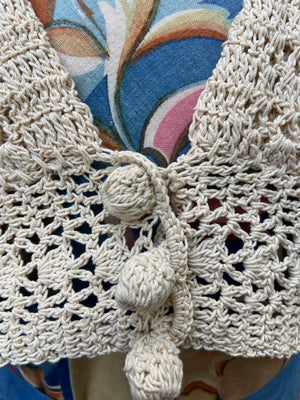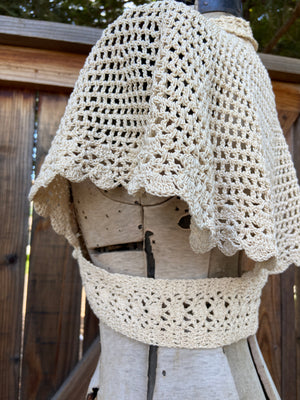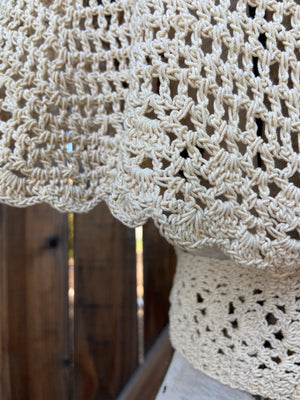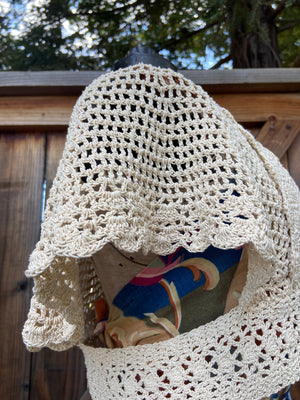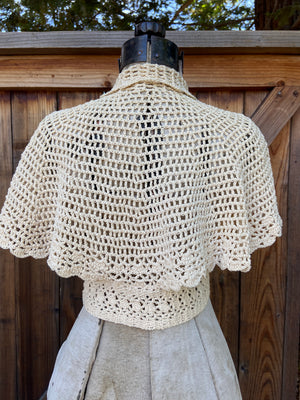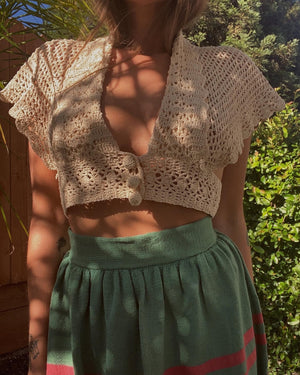 1930s Hand Crochet Cropped Cardigan Blouse
Incredible special 1930s hand crochet piece, that shows immaculate craftsmanship with open sides and three button closure at the waistband. Super delicate flutter/ caplet sleeves with a plunging neckline. Can be styled in a variety of ways and such a key layering piece to have in your collection.
Fabric: Cotton
Condition: Pristine, no flaws to note
* Model is 5'5 * 38" Bust * 26/27" Waist * 38" Hips
Measurements 
Bust: open
Waist: 30-32"
Length:15"