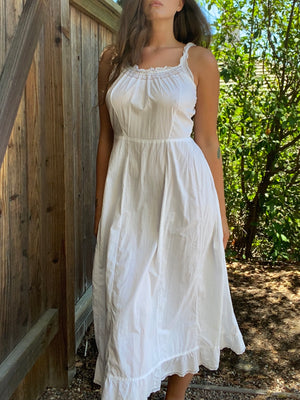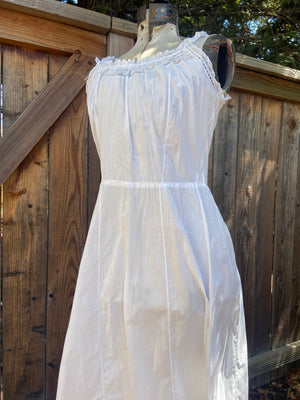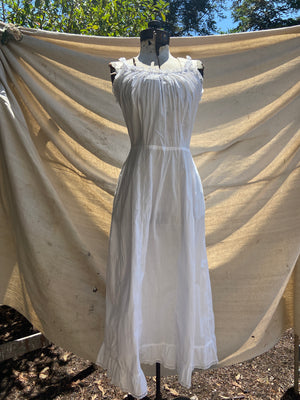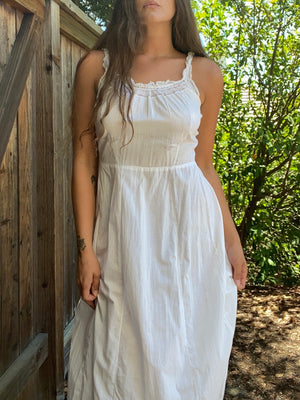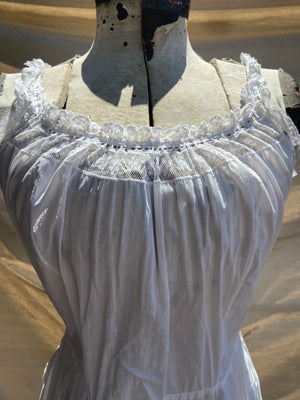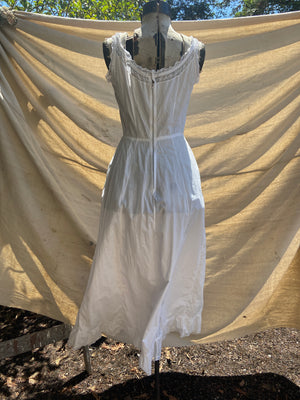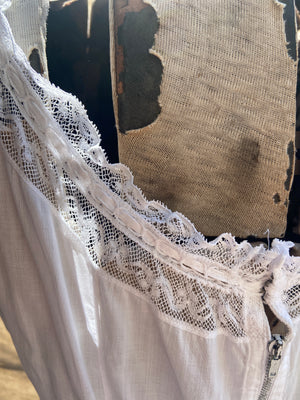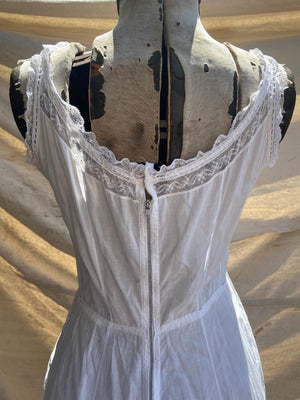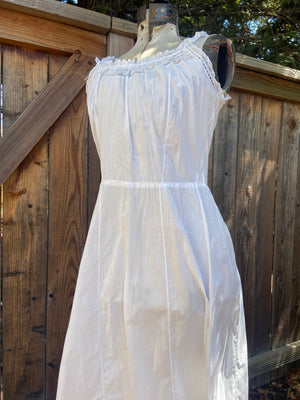 1930s Fine Cotton & Lace Slip Dress
A perfect Spring/Summer staple piece, 1930s era cotton midi length dress with gathered bust and a lace yoke. There is a zipper up the back with hook and eye closure, and ruffle trim hem.
Fabric: Cotton
Condition Great, no flaws to note
Model is 38" Bust * 26/27" Waist * 17" Shoulders * 39" Hips * 5'5 

Measurements: 
Bust:  36-38"
Waist: 28"
Hips: 46"
Length:  47"