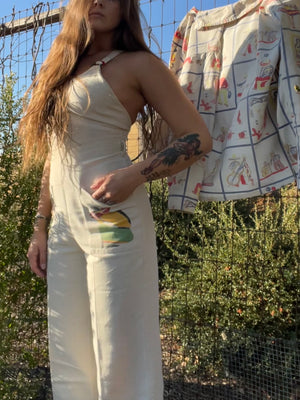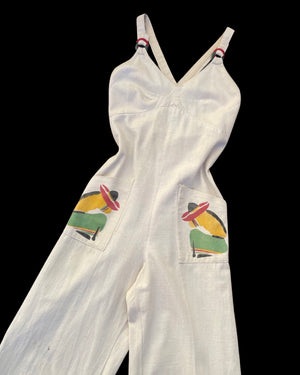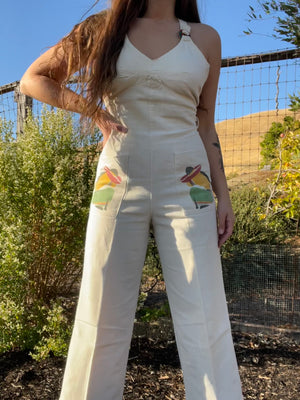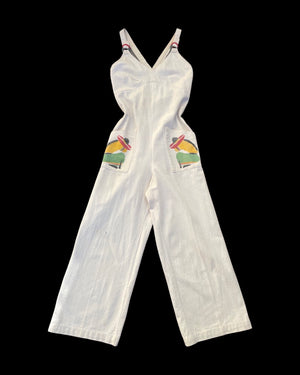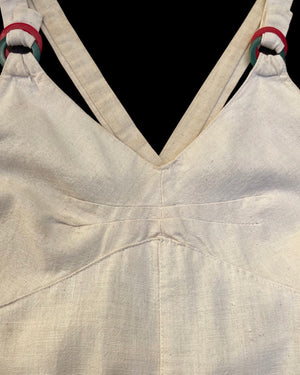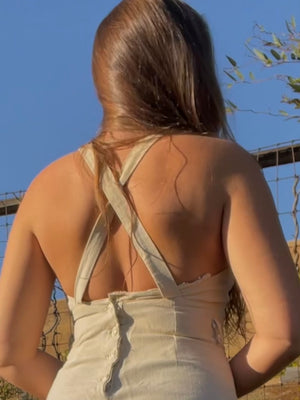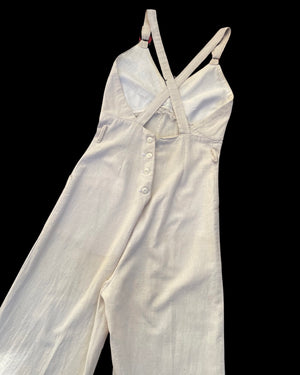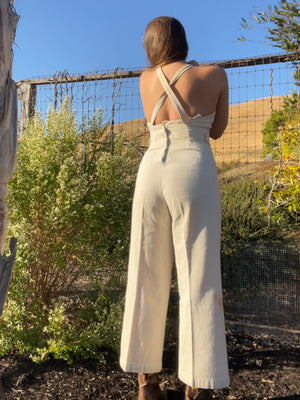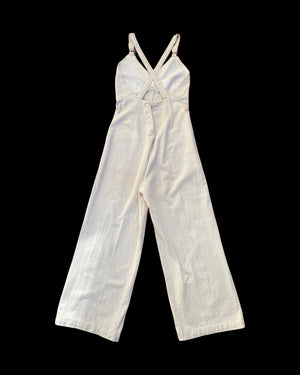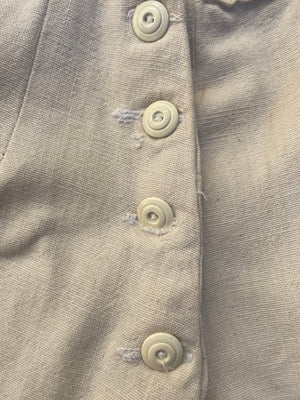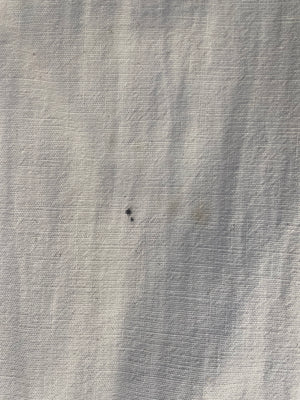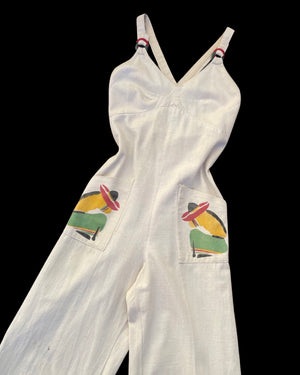 1930s Cotton Linen Ladies Overalls
1930s sturdy cream cotton/linen ladies overalls with siesta painted graphic on pockets. Adjustable shoulder straps with celluloid buckles and buttons at center back waist/hips. 

* this item ships fully insured, and that is factored into price *
Condition: Good-great for age; small ink mark on leg and smaller faint spot. Minor discoloration inside neckline. Small mends near buttons as shown. Strong and ready to wear, present like new on.
Measurements
Bust: 32-36"  best fit
Waist: 27/28"
Shoulders to crotch: 31"
Hips: 38/39" max
Inseam: 25"
Thigh: 26"