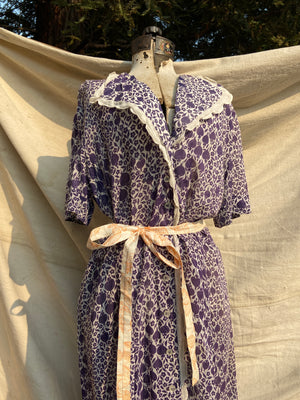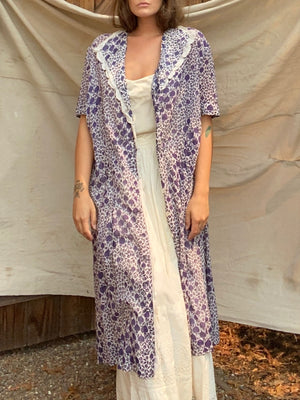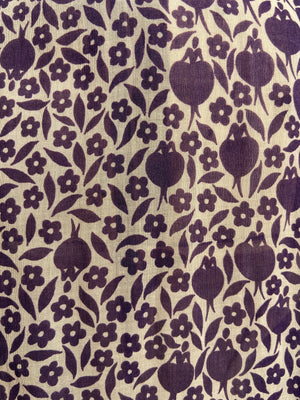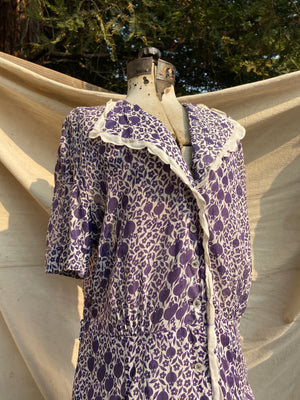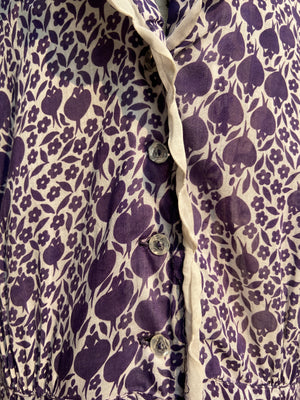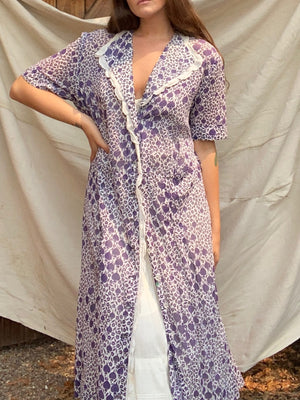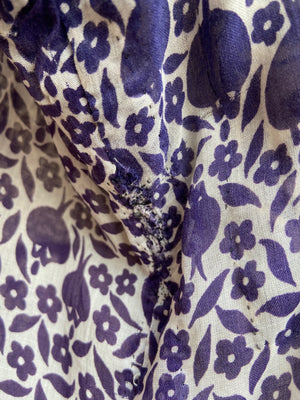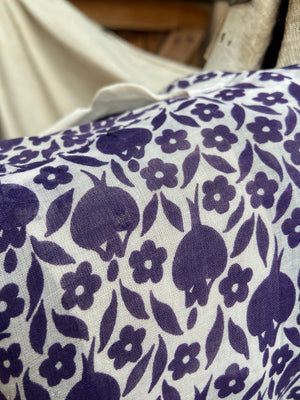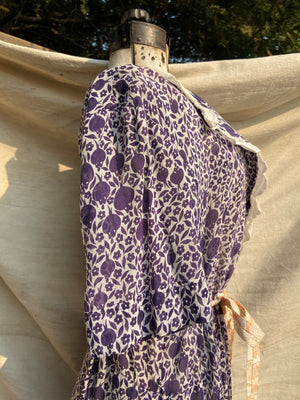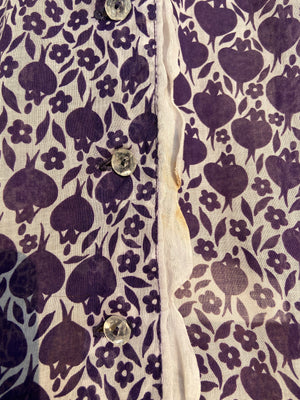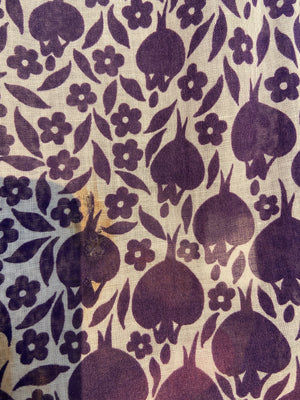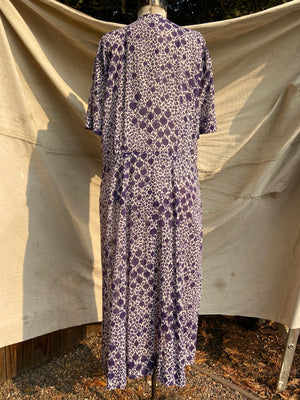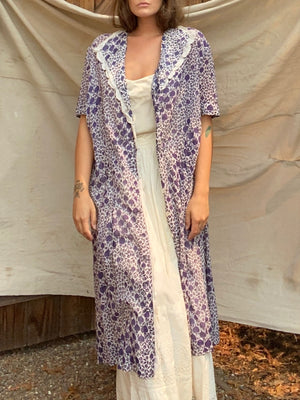 1930s/40s Figural Floral Novelty Print Midi Dress
1930s/40s era voile midi dress with the sweetest novelty print of tiny florals and abstract woman in a flouncy dress. Large lapel collar with a contrast scalloped trim that continues down opening of dress. Button closures up the length of the dress and snap at the waistline. 
Condition: There are some mends near hem in same fabric, as well as some underarms darns/mends that you cant see when worn ( pictured) , and some faint spots. Overall presents beautifully 
 Model is 5'5 * 38" Bust * 26/27 Waist * 17" Shoulders * 39" Hips
Measurements:
Bust: 48"
Waist: 40" max
Shoulders: 18"
Hips: 45"
Length: 46"