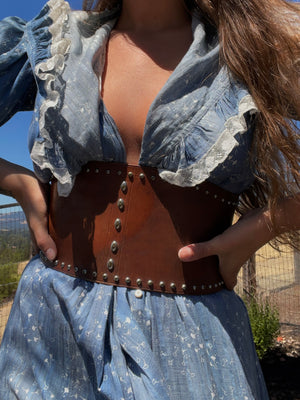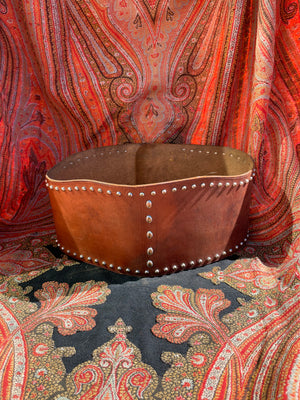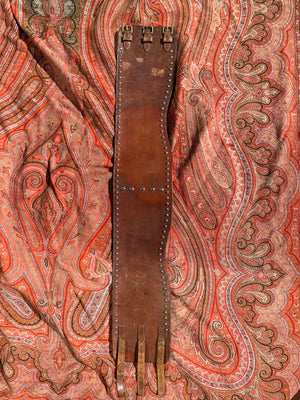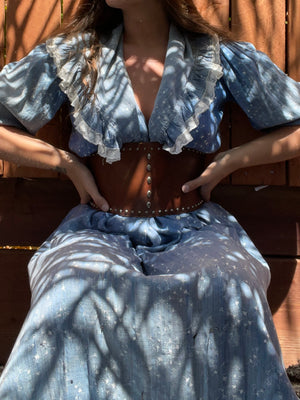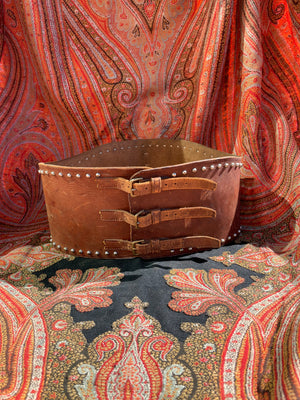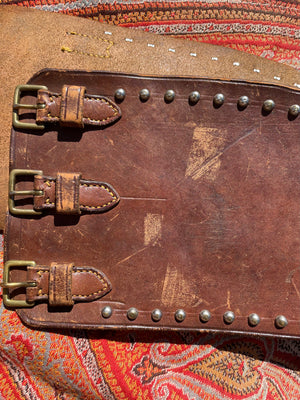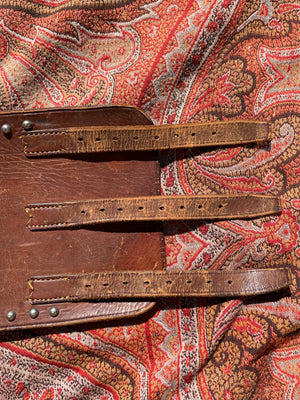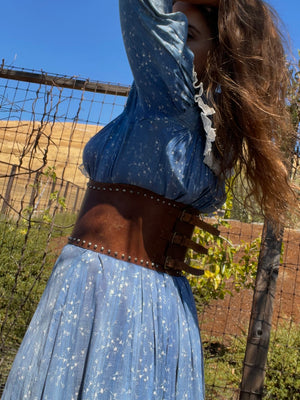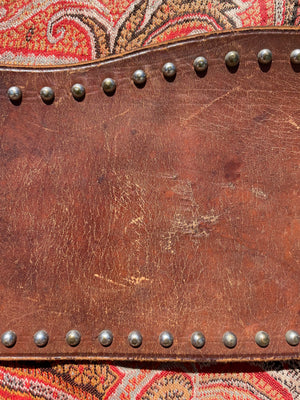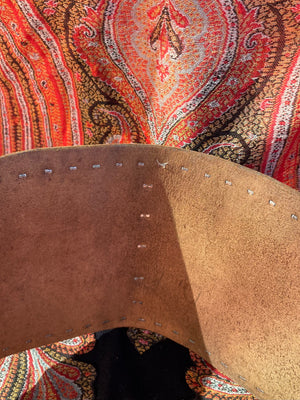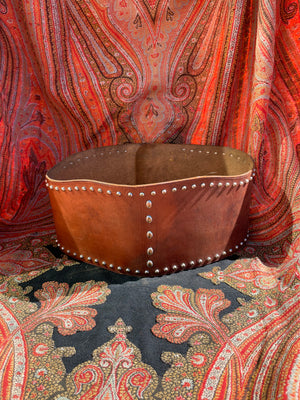 1930s-1940s Studded Leather Kidney Belt
Custom made 30s-40s wide leather kidney belt with studs lining the perimeter with a line of larger studs down the center back. Three buckles at front.
Condition: Great, minor distressing and wear to straps as shown and some wear/ near buckle. All studs are present and belt is sturdy
Measurements:

Waist: 30.5"-35" 
Length end to end: 37"
Width: 6"