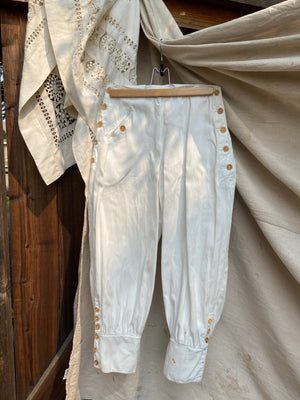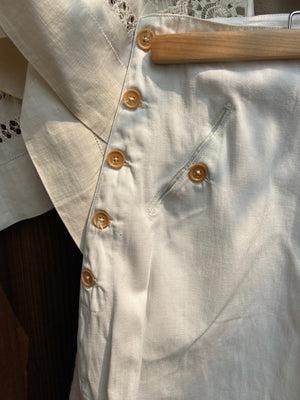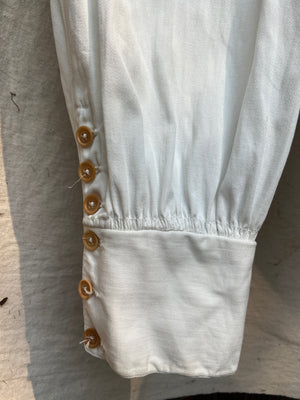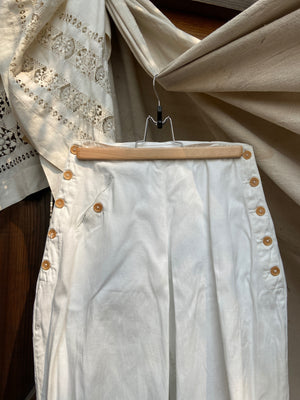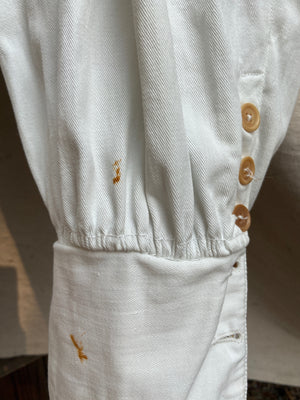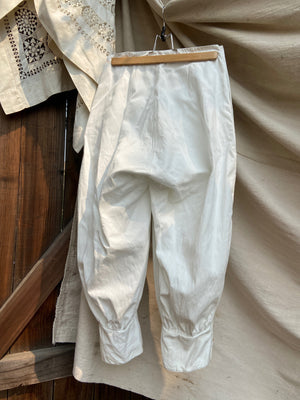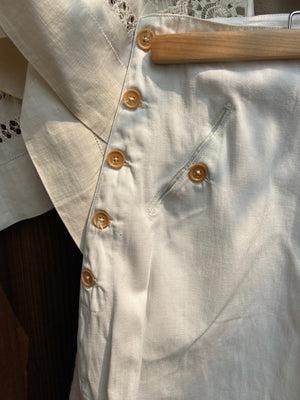 1920s Side Button Sportswear Knickers/Pants
Incredible early sportswear knickers/pants circa 1920s with side buttons on both sides as well as at the cuffs. Small pocket on hip with button closure as well. 
Fabric: Cotton twill
Condition: great shape besides a coupe rust marks, at cuff, and one small one near waistband on back. Very sturdy shape overall 
Measurements:
Waist: 25"
Rise: 12"
Hips: 44"
Inseam: 22"