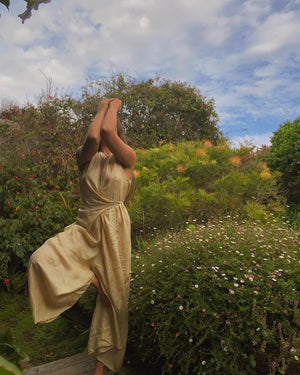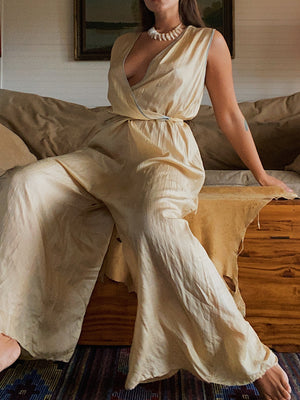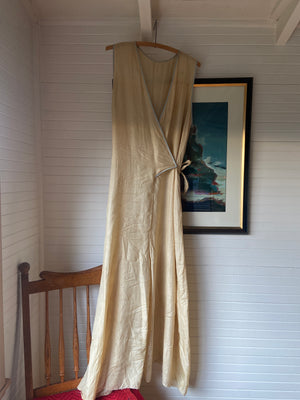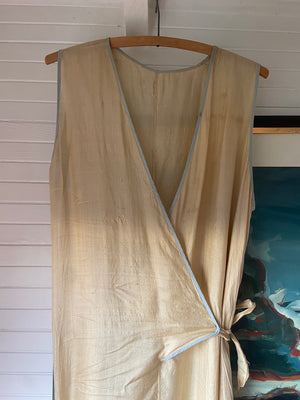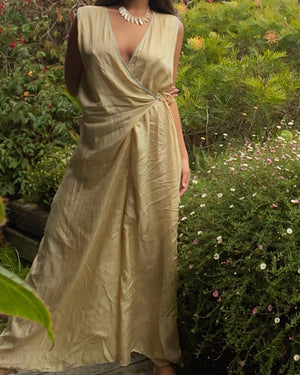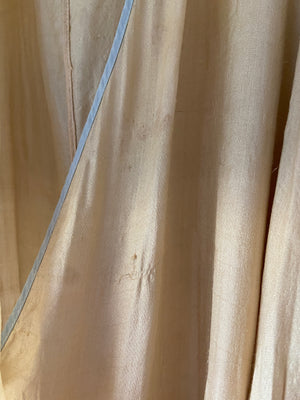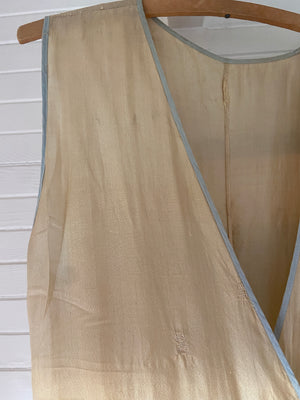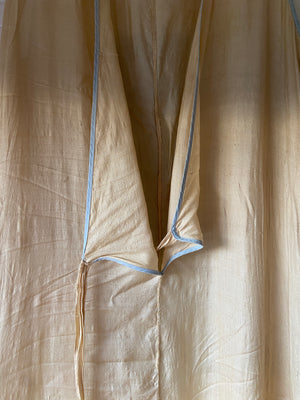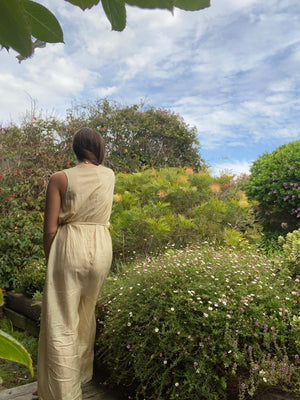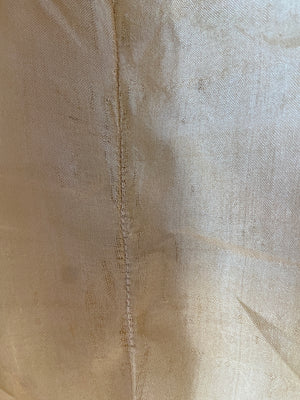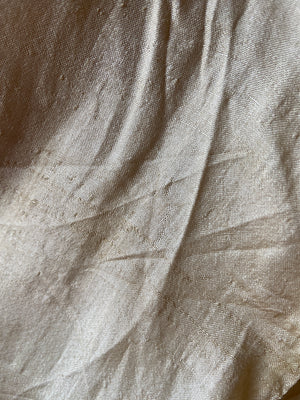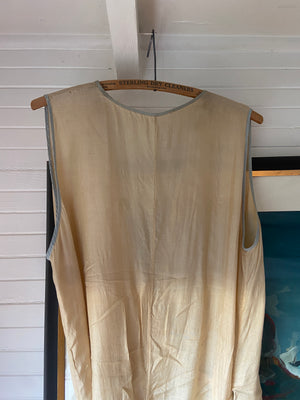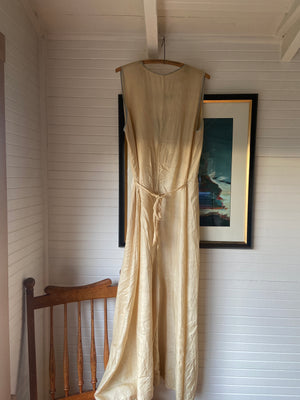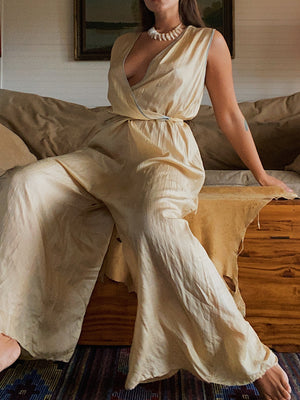 1920s Pongee Silk Beach Pajamas
1920s ecru pongee silk beach pajamas with a tie waist that allows this piece to fit a range of sizes. Baby blue binding with billowy-wide legs.
Condition: Good for age: some wear to seams as shown, a few faint spots, and some pulled thread areas near rear. Presents beautifully and lots of life left
  Model is 5'5 * 37" bust *  26/27" waist * 39" hips 
Measurements:
Bust: up to 46"
Waist: 40" flat
Shoulders: 16"
Hips: 48"

Inseam: 20"
Total length: 56"