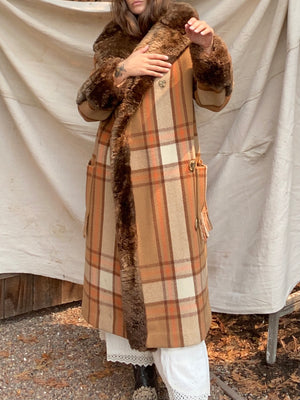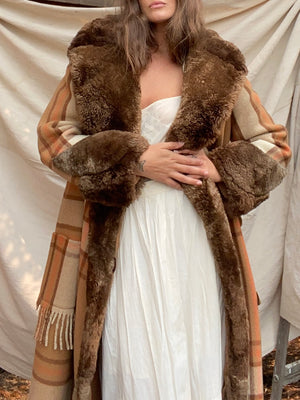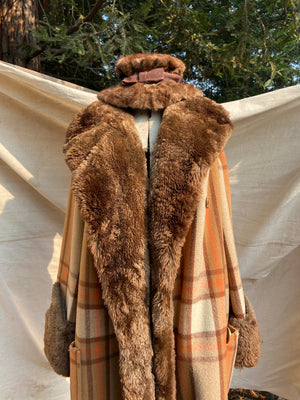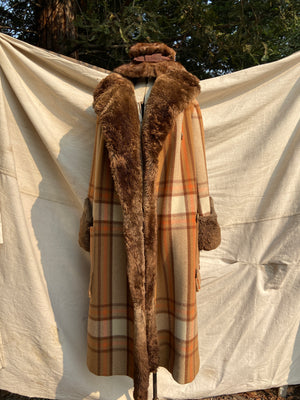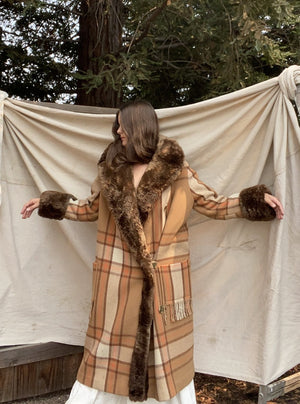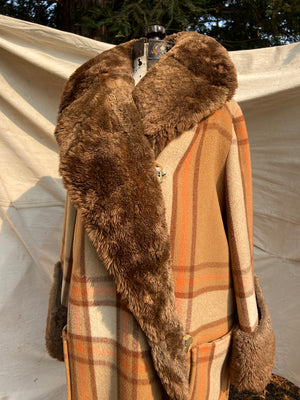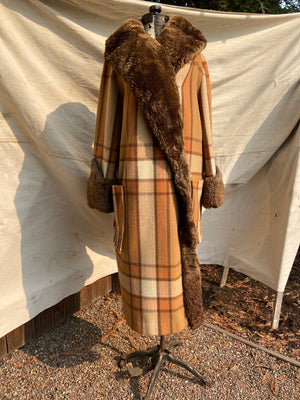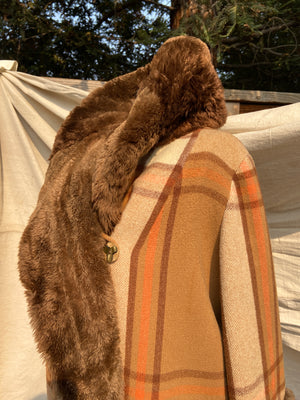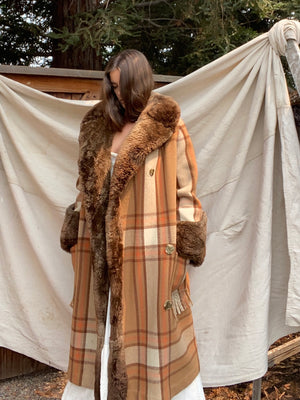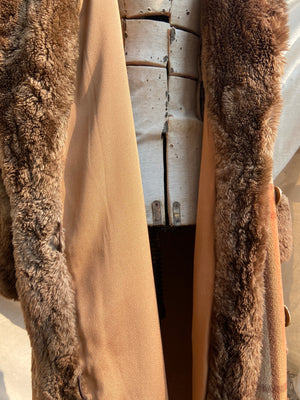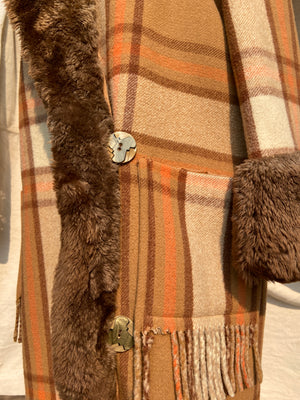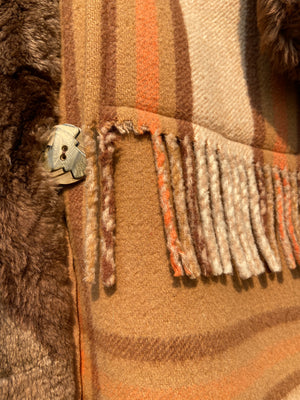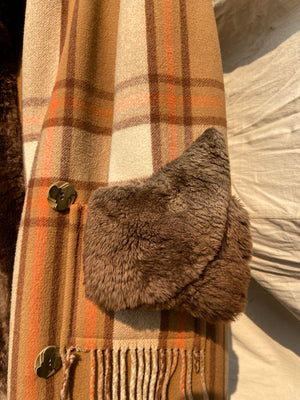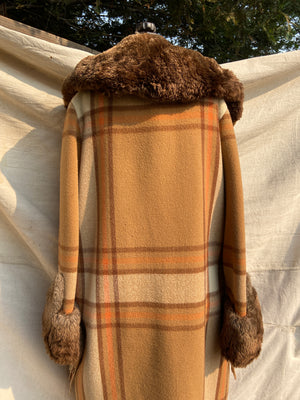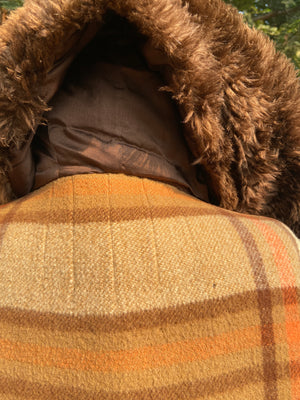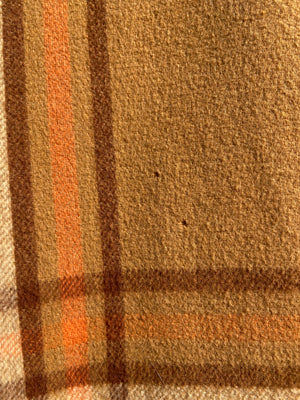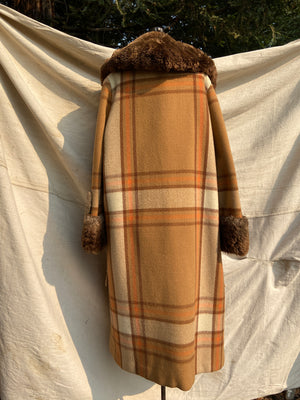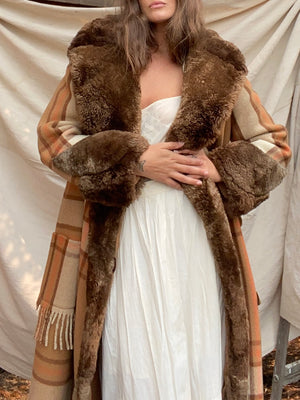 RESERVED~ 1920s Plaid Wool Fur Trimmed Fringe Coat
THE coat. Absolutely bonkers 1920s autumnal colored plaid wool coat with huge (sheared beaver?) fur collar and trim down front, carved celluloid buttons, and fringe pockets. This piece ticks all the boxes, and is in almost pristine condition. Lined in a brown silk crepe, and three button closure down the side front. You will never be cold in this, extremely warm and insulated, incredibly amazing on. 
Condition: Almost pristine; there are only a handful of pin holes seen, mostly upper back, some fringe missing on the pockets as shown, but otherwise in flawless shape. Even lining is in amazing shape
 Model is 5'5 * 38" Bust * 26/27 Waist * 17" Shoulders * 39" Hip
Measurements: 
Bust: 46" when closed
Shoulders: 18.5"
Sleeve length: 24"
Waist: 46"
Hips: 50"
Length: 44"