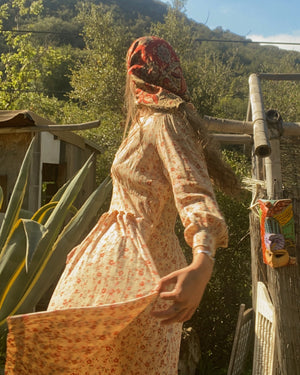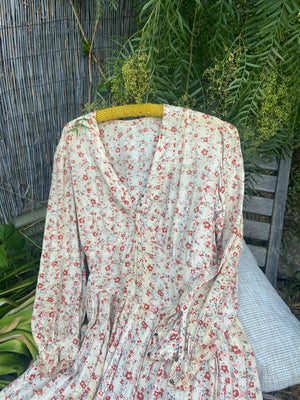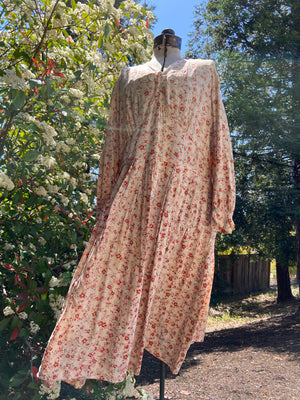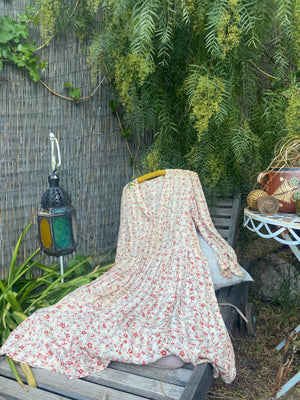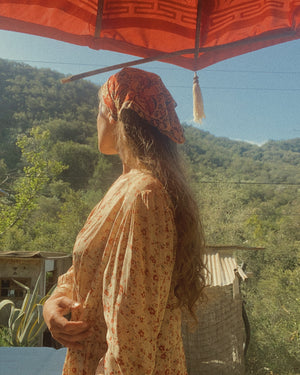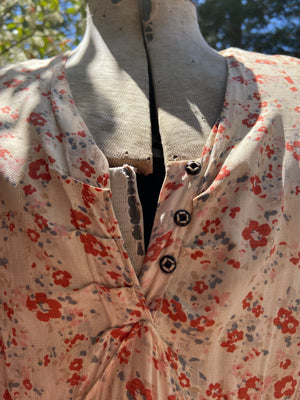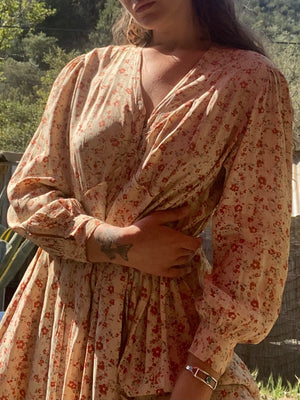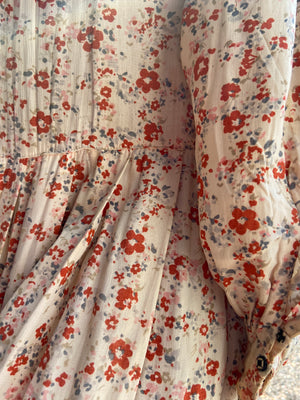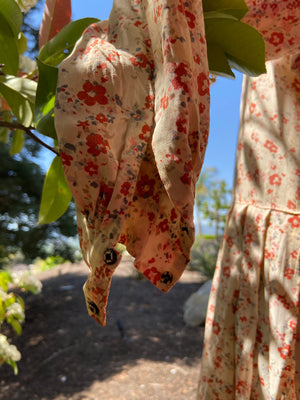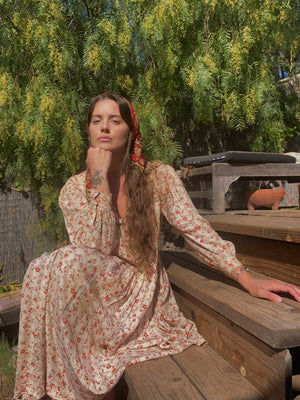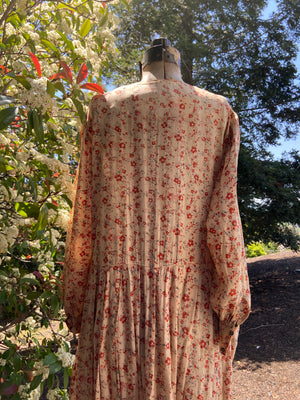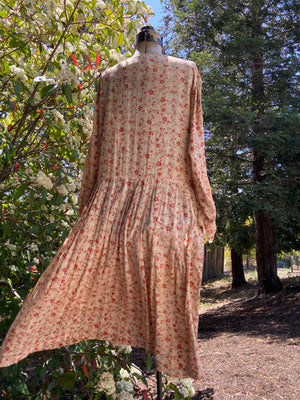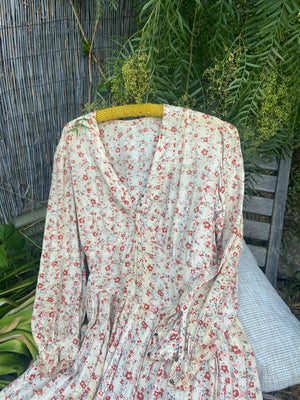 1920s Pale Peach Floral Rayon Midi Dress
Stunning pale color palette on this 1920s rayon dress with pleats at waistband, V-neckline with snaps that provide either more coverage or less,. and billowy sleeves with snaps at the wrist. Truest color is close up detail shot in picture 8. 
Model is 26" waist * 38" bust * 39" hip * 18" shoulders
Fabric: Rayon
Condition: Faint discoloring here and there, but tends to be on par with the print. Some light wear around cuffs. Average wear for the age, and presents very nicely.
Measurements:
Bust: up to 50"
Waist: up to 40"
Shoulders: 17"
Sleeve length: 21.5"
Hips: free
Length: 41"